RELEVANT talks to Larry Doyle, former Simpsons writer and author of I Love You, Beth Cooper and Go Mutants!.
RELEVANT looks at 10 works of fiction that will provide a great summer read—and a much needed escape.
RELEVANT talks to Shepard Fairey, the man behind OBEY, about being part of the counter-culture while making art and apparel.
RELEVANT talks to writer Anne Rice about her faith, her newest book about angels and vampires.
RELEVANT reveals its list of best books of 2009.
RELEVANT interviews Donald Miller about story, why it took him so long to write another book and being the fat kid.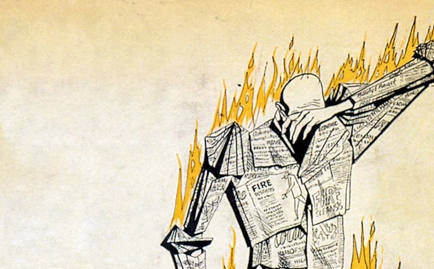 Pretty much everyone would say Ray Bradbury has a gift for writing. After all, he's a man who has published more than 50 novels including that evergreen high-school requirement Fahrenheit…
RELEVANT talks to Rob Bell about suffering and his new book, Drops Like Stars.
RELEVANT talks to author A.J. Jacobs, author of The Guinea Pig Diaries and The Year of Living Biblically, about his new book, his experimental life and his affinity for the Bible.
RELEVANT counts down our list of Top 10 books of the year—at least so far.
If you weren't reading RELEVANT in 2008, then hopefully you had your nose in one of these 10 wonderful works of literature. We know that The Shack was self-published in…
The first list is of the top five classic books that I think every believer should read. The key here is that you read them, and not merely own them–it…
Author and activist Jim Wallis is no stranger to speaking out about faith and politics. As the founder of Sojourners Magazine and author of God's Politics, Wallis has tacked issues…
Let it be said from the outset that I am in no way criticizing McCarthy for not writing more women characters. No one author, with the possible exception of the…