10 Incredible Ugly Religious Christmas Sweaters
The ugly Christmas sweater: The perfect combination of comfort and formality. It's great for a cozy night around the fire roasting chestnuts at home, or an office holiday party, where you want to show off your Christmas spirit—with style.
But with so many fine choices for religious sweater-wearers, how can one possibly choose with woven masterpiece you should adorn yourself with this year?
Thankfully, we're here to help.
Here's our ranking of the 10 best ugly Christmas sweaters.
10. One of a Kind
Image
Regretsy.

9. For a Night Out on the Town
Image
So fancy.

8. The Kinkade
Image
OK, so this one is not overtly religious, but there's no way we could simply ignore it. It's basically a Thomas Kinkade painting come to life.

7. Light of the World
Image
Batteries not included.

6. A Subtle Choice
Image
An untold number of Nativity sets were sacrificed for this beauty.

5. Silent Night
Image
A perfect choice, as long as you do not have a hot glue allergy.

4. The Button Down
Image
Your great grandmother will love it.

3. The Vest
Image
To be worn over a fitted white turtleneck.

2. Bedazzled
Image
Beads for days.

1. Heavy Duty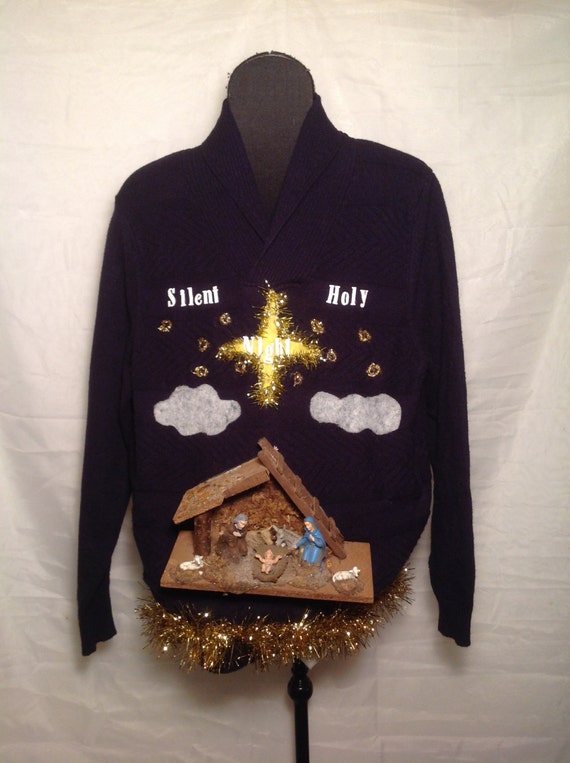 A back brace is recommended.
Jesse Carey
Jesse Carey is a mainstay on the weekly RELEVANT Podcast and member of RELEVANT's executive board. He lives in Virginia Beach with his wife and two kids.