11 Other Musicians Who Need to Release a New Album Now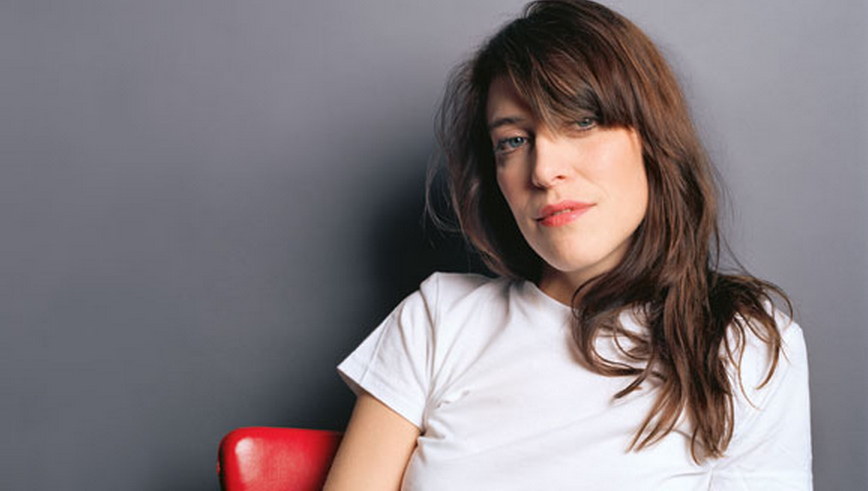 Today, after much ado, U2 pulled a Beyonce and released their entire new album on iTunes for the cost of a sneeze. This comes on the heels of Damien Rice's announcement that he is not only alive, but is releasing his first new album since 2006. With these earth shakers prepared to come back and dominate every speaker from here to the moon for the next year or so, here are another few bands who are long overdue for some new music.
OutKast
Commercial and critical favorites for the better part of a decade, OutKast remains one of the most beloved duos, not just in hip-hop, but in modern American music. Their catalog is home to some of the biggest hits of the last 20 years, and as their recent reunion tour has shown, they are still one of the most electric live acts in music. Since reuniting for their most recent world tour, this summer there have been rumors that Big Boi and Andre 3000 would be returning to the studio, but with both maintaining active solo careers in music and acting, a new OutKast album is looking increasingly unlikely. For now, only time will tell if their break up is forever. Forever, ever? Forever ever?
The Fugees
One of the breakout hip-hop acts of the '90s, the trio of Wyclef Jean, Pras Michel and Lauryn Hill combined reggae sensibilities, American hip-hop hooks and an unwavering social conscious. Though they only created two albums as a group, they've each gone on to successful solo careers, and even briefly united in 2005. However, group in-fighting and personality conflicts may sadly prevent The Fugees from ever releasing new tunes again.
Fleet Foxes
With their self-titled debut and 2011's Helplessness Blues, Fleet Foxes made a name for themselves with otherworldly-sounding folk songs that fall somewhere between angelic sing-a-longs and '60s-era ballads. For the last two years, there have been rumors of a third album, but with the supposedly stormy departure of drummer J Tillman (aka Father John Misty) and frontman Robin Pecknold's decision to pursue higher education, the future of Fleet Foxes is sadly up in the air.
Death Cab for Cutie / Postal Service
It's hard to think of an artist who represented the voice of mid-2000s indie rock as prominently as Ben Gibbard. His band, Death Cab for Cutie rose from Pacific Northwest indie clubs, into major-label, top-40 darlings over the course of eight albums, and Postal Service is on the shortlist of most influential one-album bands in modern memory. And though Postal Service recently embarked on a 10-year anniversary tour of the release, Gibbard has gone on record saying fans likely won't hear a follow up anytime soon. Fortunately, Death Cab For Cutie is rumored to be releasing a new album next year—almost four years since their last one.
Mae
Even though Mae hasn't released any new music since 2010's Evening EP—and hasn't dropped a full album since 2007's Singularity—the handful of songs they recorded remain modern classics of the indie pop genre. Thankfully, we may not have heard the last of Mae. Though there's no word of any new Mae songs in the works (former members have gone on to bands including River James and Schematic) the band is expected to tour sometime in 2015 for the 10-year anniversary of the release of The Everglow. Will it spark a new album? Maebe.
Sufjan Stevens
Though he'd released a duo of albums in the early 2000s, it wasn't until 2003's Michigan that Sufjan Stevens broke out as one of his generation's best—and most interesting—singer/songwriters. After abandoning his high-concept 50-albums for 50-states project (which may have just been a joke all along) after 2005's spectacular classic, Illinois, Stevens took a creative turn in 2010 with his last full album, the experimental electronic powerhouse, The Age of Adz. It was brilliant—probably too brilliant for his legions of fans looking for another Seven Swans. Since then, Sufjan's kept busy writing ballets, blogging, making Christmas music, working with Son Lux and releasing a few forgotten songs online, but there's no telling when we'll hear another album.
Neutral Milk Hotel
Few bands did so much for a genre before disappearing from it so completely. The influence of Neutral Milk's 1998 masterpiece In An Aeroplane Over the Sea is hard to miss on almost any indie rock album of note that has released since then, but its reach is as wide as its band is reclusive. Shy of a few reunion tours, the band hasn't released anything new since, but they've never completely shut the door on the possibility either.
dcTalk
Well, duh.
Feist
Last we heard from Leslie Feist was 2011's fierce, eloquent Metals—and this was after taking over the world with pop gems like I Feel It All and 1234. Her mastery of her own genre is a rare and valuable thing, and it's much-missed.
Modest Mouse
In 2004, when Modest Mouse's "Float On" became a surprise hit, it was a miracle—independent bands were not known for radio success, let alone bands as weird and wooly as Modest Mouse. "Float On" was for indie music was "Smells Like Teen Spirit" was for alt-rock: proof that the genre was commercially viable. The band coasted on their success for a few years and then, in 2009, released an album and virtually vanished. We need them now more than ever.
Bon Iver
This isn't totally fair, as Justin Vernon has been pretty prolific since 2011. But most of his work has come through Volcano Choir and the Shouting Matches—side projects that certainly have an embarrassment of charms. Nevertheless, Vernon's best work has come from his Bon Iver muse, and the world will sigh in relief when and if he returns to it.