12 Other Celebrities We Want to See Run for President
This week, Dwayne "The Rock" Johnson announced that though he is still interested in one day running for president, it's not going to happen any time soon.
Thankfully though, we have some other options.
Yes, these days, celebrities are of the mind that they need no political experience before turning their attention to the Oval Office (wonder where they got that idea?), and just because Johnson's been the least coy about his aspirations doesn't mean he's the only star qualified for the job. Here are some other celebrities we think should make a go of it.
RAVEN-SyMONÈ:
Raven is a confident, competent lover of culture, people and teamwork. That much is clear. Also, Raven would (to our knowledge) be the first U.S. president who has visions of things yet to come. America could not possibly do better than a president who can see the future.
Well, that is, unless we elected …
FUTURE:
The best way to prepare for tomorrow is to actually BE tomorrow. Future is a popular artist who always had a level head for business, and he could bring a certain amount of next generational savvy to the Oval Office. Plus, you have a guarantee that he'd approach the job with the "mask off" mentality. People love authenticity!
JADEN SMITH:
Jaden Smith: noted actor, child star, Karate Kid, fashion raconteur and most importantly: celebrity voyeur of the astral plane. Everyone wants a president with a little real world experience. What if instead we got a president with true CoSmIc AwArEnEsS.
MR. WHITTAKER: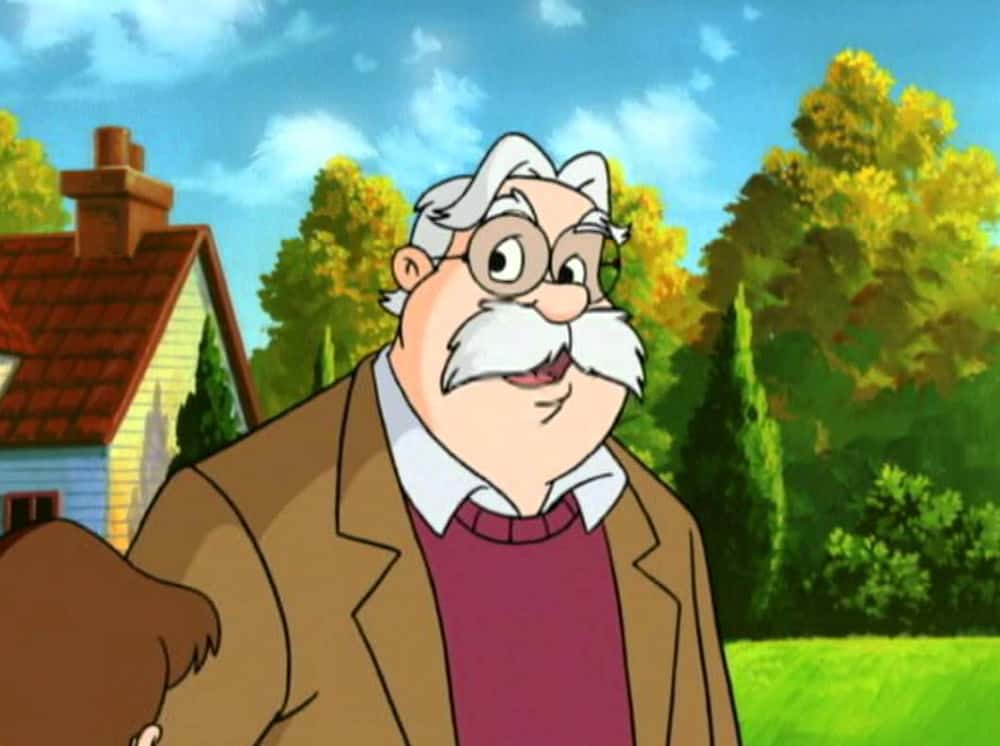 Scientific genius? Check. Sound moral code? Check. Proven track record of care for future generations? Check. Connection to "Real America" via small-town credentials? Check. Proven track record of creating jobs? Check. Inventor of time travel? Check. Evangelical vote? Check PLUS.
JUDGE JUDY:
An impartial pragmatist who's known for being tough on crime and has a studious understanding of the American Justice System. This is a no-brainer. It's actually sort of weird that Judge Judy's name hasn't been thrown in the hat until now.
EDDIE MURPHY:
Eddie Murphy's cabinet would just be President Eddie Murphy and then Eddie Murphy in variations of different fat suits. This wouldn't exactly bring a lot of new experience to the White House or anything, but it would save taxpayers millions of dollars.
CHANCE THE RAPPER:
This doesn't even need an explanation. Chance is entrepreneurial, a great listener, hugely interested in the next generation and has a forward-thinking business savvy. You know how much our digital marketplace is suffering because everyone expects everything for free on the internet? Chance the Rapper makes money by giving away his albums. That is exactly the sort of brain we need working in the White House.
ALL FOUR FAMOUS WHITE CHRISES AT THE SAME TIME:
Evans, Pratt, Hemsworth and Pine, splitting presidential duties. Evans is Captain America, so that's a no-brainer. Pratt is Bert Macklin, FBI, so he's got security experience. Pine has a proven history of diplomacy with an ancient warrior race of godlike Amazons, so that would come in handy. And Hemsworth, though technically Australian and not eligible for the job, is a Norse god of thunder so we can make an exception.
ROBIN WRIGHT:
She's been a Princess Bride, a first lady, and the warrior general of Themyscira. You could not ask for a better resume. She was also in Forrest Gump, which doesn't exactly make her a lot more equipped to be president, but does show that she has a connection to all types of Americans, which seems valuable.
Tyler Huckabee
Tyler Huckabee is RELEVANT's senior editor. He lives in Nashville with his wife, dog and Twitter account.