13 Ideas for Your Next Christian Tattoo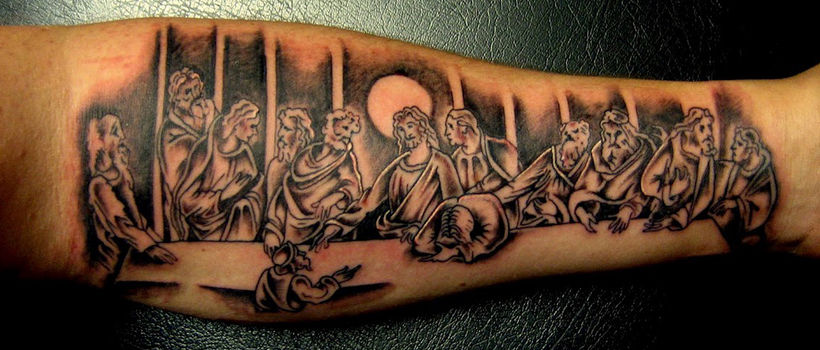 The first response you're likely to get when you announce your intentions to get a tattoo are likely to be something like, "You know, you're going to have that on your body forever."
After you thank this person for their clear insight, you should do some reflection. They have a good point. Your tattoo is going to be on you for a long time and, particularly if you're going to use this opportunity to get a tattoo reflective on your faith, you're going to want to get the right kind of tattoo. Here are a few ideas to spur your creative spirit. Remember these are permanent, so obviously, they are completely serious.
A Bible Word
Remember, it's all about the simplicity. (Image)
Something in Hebrew
We have no idea what it says, but it does look cool. (Image)
A Classic Work of Christian Art
Any competent tattoo artist should be able to accurately reproduce a timeless masterpiece in just about an hour. (Image)
Chi Rho
You will appear both smart and religious. (Image)
A Bible Verse
Bonus! It helps as a memorization aid. (Image)
A Cross
OK, this one is sort of obvious. (Image)
Jesus Fish
Looks great on the back of your car, or as a permanent fixture on your body. (Image)
Randomly Inserting a Jesus Fish onto another Tattoo
No.
A Quick Portrait Piece
Twinsies! (Image)
Going Freehand
Nailed it. (Image)
Non-Spellchecked Word
It will teach you about forgiveness. (Image)
A Permanent Bracelet
WWJD?
Crown of Thorns (Around Your Arm)
Never out of style. (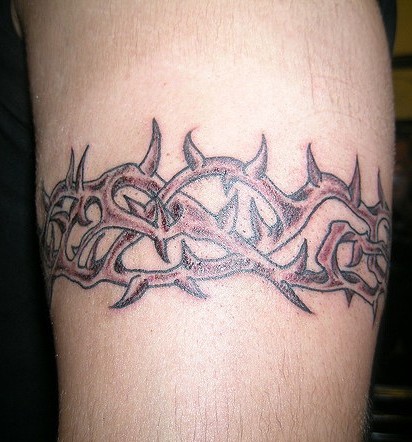 )
Jesse Carey
Jesse Carey is a mainstay on the weekly RELEVANT Podcast and member of RELEVANT's executive board. He lives in Virginia Beach with his wife and two kids.