13 Summer Movies That Deserve a Shot at This Year's Oscars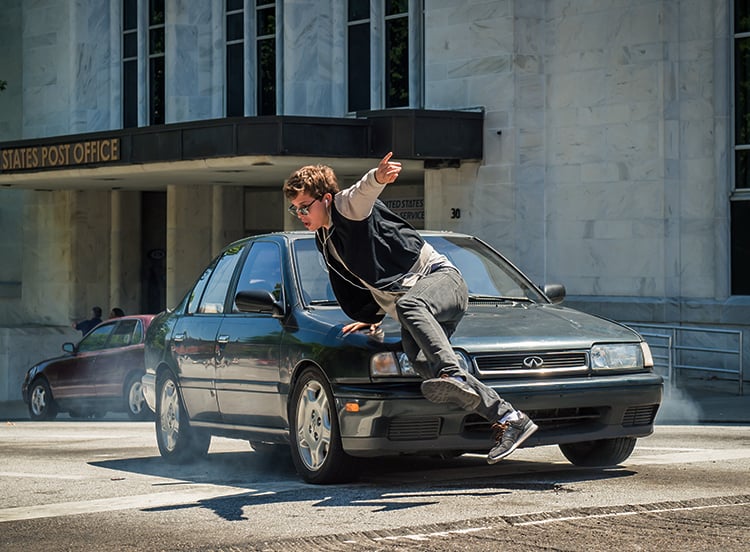 Every year, movie lovers from around the world watch the Academy Awards to celebrate the best films of the year. A frustration had by some, including me, is that almost all of these great movies are released at around the same time of year, usually toward the very end of the fall months and near the beginning of winter. Or they're screened at a handful of theaters to meet the minimum qualifications.
One of the flaws with this tradition is in how this prevents exceptional summer films from receiving deserved recognition in their respective categories. This isn't always the case, of course, as a film like Mad Max: Fury Road might sneak into the Best Picture nominations through sheer merit. But other times, the best films of the summer get overlooked because the studios choose to market other productions during Oscar "season," instead. 
That said, the summer of 2017 is now coming to a close, and we've fortunately had one of the best blockbuster seasons in history in terms of consistently high quality across the genres. That's clearly not the case financially, as the box office just suffered its worst decline in ticket sales in a decade. And there have certainly been a handful of franchise duds like Pirates of the Caribbean: Dead Men Tell No Tales and yes, Transformers: The Last Knight.
But what if we could celebrate the year's summer movies like we do the Academy Awards, ignoring the so-called "Oscar Bait" movies set to release in the next few months? Here are just a few of those films worth mentioning and why.
Note: This list only includes films that were released between May and August.
Best Original Screenplay: 
The Big Sick
Kumail Nanjiani and Emily Gordon's screenplay was based loosely on the true events of their own lives, translating into one of the summer's best films, period. The intimate and often raw storytelling behind their countercultural romance is what truly resonated with audiences, making this film worthy of a Best Picture nomination, as well.
Best Production Design: 
Spider-Man: Homecoming
The art direction in Marvel and Sony's collaborative superhero flick was easily one of its most notable accomplishments, complete with the brilliantly designed Spider-Man costume and ample set piece moments crafted around "The Vulture," played by Michael Keaton.
Best Actor in a Supporting Role: 
Gil Birmingham – Wind River
The movie itself, written and directed by Taylor Sheridan, is also a clear contender for Best Picture and Best Original Screenplay. But highest marks ostensibly go to Gil Birmingham, who plays a Native American father dealing with the murder of his daughter. Though he only appears in two scenes, Birmingham delivers a harrowing knockout of a performance. 
Best Visual Effects: 
Wonder Woman
The DC Comics origin movie was impactful for a variety of reasons, but it's hard to miss the film's incredible contributions as an action movie set in several distinctive locales. Specifically, the "No Man's Land" scene during the second act is more than enough to merit this prestigious award.
Best Film Editing: 
Baby Driver
To be clear, there are numerous awards Edgar Wright's action musical could be nominated for and win—Sound Mixing, Original Screenplay, and even Best Picture, to name a few. But the film probably shines brightest when it comes to the slick and effortless post-production work for its most impressive sequences, particularly in the opening five moments. 
Best Actress in a Leading Role: 
Florence Pugh – Lady Macbeth
Although this period drama shares zero similarity with the Shakespearean character, it could easily sneak an award for Best Adapted Screenplay, as its based on a Russian novella written in 1865. Florence Pugh—who plays the central character, Katherine—is a force of existential nature in an old-school drama that feels as progressive as a novella written in 2017.
Best Makeup and Hairstyling: 
Guardians of the Galaxy Vol. 2
James Gunn's hilarious and occasionally poignant space opera is also a winner when it comes to its natural ensemble, soundtrack and production design. But its stealth feat is probably in how it believably presents various side characters through a well-realized visual design, especially considering the film's emotional punch told through the makeup-styled Yondu, played by Michael Rooker.
Best Documentary Feature: 
Batman & Bill
Though it premiered on Hulu, a streaming service, Batman & Bill is one of the most impressive documentaries of the year, not just the summer. Directed and written by Don Argott and Sheena M. Joyce, the film explores the uncredited legacy of Bill Finger, the actual creator of the comic book icon, Batman.
Best Director: 
Christopher Nolan – Dunkirk
Few other 2017 films can measure up to the visionary mentality that comes through in Nolan's Dunkirk, a WWII survival epic that weaves three disparate, elemental storylines. The film could also sweep a fair number of technical categories, as well. 
Best Actor: 
Andy Serkis – War for the Planet of the Apes
There's already a feverish debate going on over awarding Andy Serkis for his performance as Caesar, a character once again rendered with innovative special effects. Regardless, the end result is a film where Serkis comes alive as one of modern cinema's most interesting characters, using only his tools as an expressive performer to set a new standard for how stories can be told with this technology. It's also worth mentioning that War for the Planet of the Apes deserves a special nod for Best Cinematography, too.
Best Actress in a Supporting Role: 
Kirsten Dunst – The Beguiled
Despite being a remake, Sofia Coppola's ensemble drama has a lot of nuance and insight to offer, especially in how it narratively molds the character of Edwina Morrow, played by Kirsten Dunst. It's a quiet performance that manages to stand out in a film that also features the talent of Colin Farrell and Nicole Kidman.
Best Original Song: 
"I Get Overwhelmed" by Dark Rooms – A Ghost Story
If there was a category for "weirdest" film, A Ghost Story would probably win two of them. As divisive as David Lowery's paranormal indie feature is, the music certainly deserves a mention for "I Get Overwhelmed," a haunting ballad written by Daniel Hart and performed by Dark Rooms.
Best Picture: 
Detroit
It's already the most controversial film of 2017, and for good reason. But polarizing opinions aside, Kathryn Bigelow's retelling of the Algiers Motel incident is a masterfully crafted crime drama that was made to be emotionally and intellectually uncomfortable. Its spiritual message, communicated in the last few scenes and set against a wash of severely infuriating injustice, brings this dark (and ongoing) moment in history to the forefront of culturally invaluable cinema.
There are plenty of other categories worth considering, like Best Animated Feature, Best Foreign Language Film, and Best Cinematography. Let us know in the comments which movies you think could make a run for these awards come February.
Jon Negroni
is a writer based out of San Francisco. He's also the host of Cinemaholics, a podcast that reviews movies on a weekly basis.