16 Christmas Covers That Actually Improve on the Original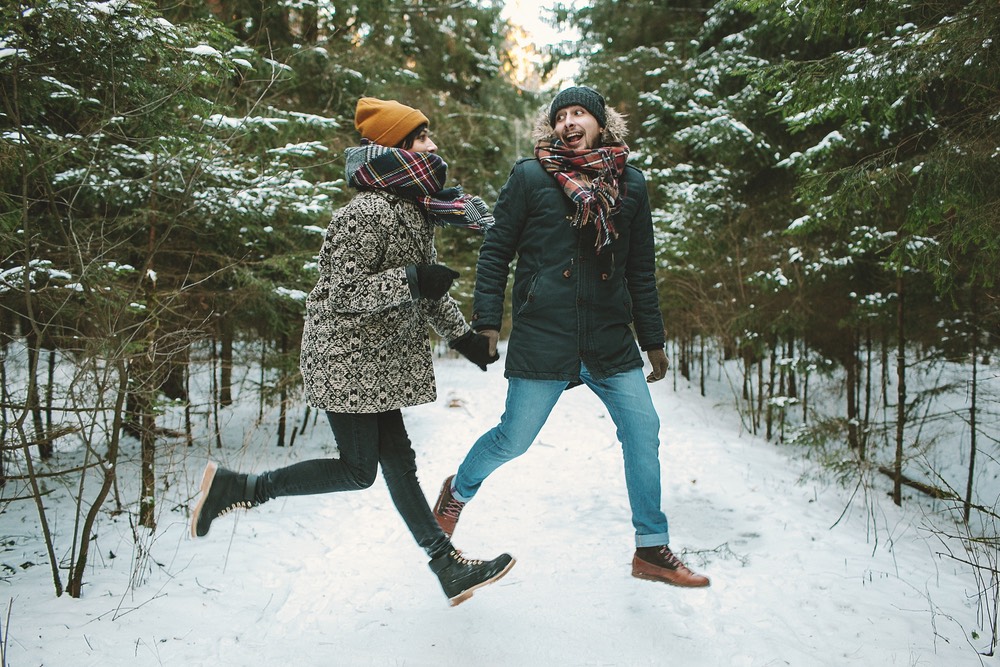 Christmas music: Some people love it, some people don't. But everyone is free to try and re-interpret some of our most beloved Christmas songs, and give them a little extra kick.
This list could run into the low hundreds, but here are 15 of our absolute favorites, just to get you started. Check out our two RELEVANT Christmas albums for more. 
"O Come All Ye Faithful" – Johnnyswim
Johnnyswim takes an unexpected track for this one, muting the celebratory lyrics for something slower and more introspective.
"Joy To The World" – Sufjan Stevens
It would seem Sufjan Stevens is trying to cover every Christmas song, with 10 EPs comprising 100 Christmas classics and original songs. He has covered "Joy To The World" twice in his 10 years of Christmas music. This version, from 2012's Silver & Gold, gets quirkier as it goes, adding reverb, autotune, a building bridge in the middle and an eclectic mix of instruments. As we've come to expect from Sufjan, it's beautiful, unique and a little strange.
"Little Drummer Boy" – Future of Forestry
Future of Forestry has three Advent Christmas EPs, and all are worth a listen. (You can stream the third one on The Drop here). "Little Drummer Boy" showcases the best of the band's Christmas offerings, staying true to the melody and lyrics, but adding FoF's signature driving drumbeats, fuzzy guitars and big sweeping sound.

"Jingle Bells" – Sugar & The Hi Lows
In the coolest version of "Jingle Bells" you'll hear this Christmas, the duo of Sugar & the Hi-Lows bring their retro swag to the holiday staple.
"O Come O Come Emmanuel" – Branches
Branches' reimagining of this old Christmas hymn keeps its haunting minor-key sound, but adds a folky twist, with driving mandolin, guitars and sleigh bells.
"O Holy Night" – Weezer
Fuzzed-out guitars and a garage band attitude may not seem like they would complement a traditionally soft classic like "O Holy Night," but Weezer is able to turn the whispery carol into a proclamation anthem.
"I Heard the Bells on Christmas Day" – The Civil Wars
It's hard to imagine a better band to cover a song based on a poem from the 1860s than The Civil Wars. The duo's soft harmonies and stripped down acoustic arrangement make for a timeless take on one of the season's most beloved songs.
"Have Yourself a Merry Little Christmas" – Andrew Belle
Chicago native Andrew Belle adds a pretty, minor-key somberness to this traditionally cheery carol, making it sound a little more earnest than obvious. It's a good sound for the song, and brings out some of the lyrics' shades of need.

"Christmas (Baby Please Come Home)" – Death Cab for Cutie
Death Cab for Cutie bring their indie-pop spirit to the Phil Spector-era holiday hit. But instead of a wall-of-sound top-40 effort, Death Cab breaks it down with guitars, piano and drums to create a surprisingly emotional plea to please come home.

"Sleigh Ride" – fun.
In "Sleigh Ride," fun. does what they do best: create an infectious song—fueled by a string section and a beat machine—that's hard to not enjoy.

"It Came Upon a Midnight Clear"—Young Oceans
Leave it to Young Oceans to infuse one of the holiday's most inherently pretty melodies with newfound tenderness. Their Brian Eno-esque production can do both smoky warmth and chilly fragility—two profoundly Christmas-y feelings—and she evokes them both to great effect here.

"Blue Christmas"- Bright Eyes
Who better to take on "Blue Christmas" than Connor Oberst, who got famous finding the blue side of just about everything. He's in great form here, giving this sappy song a much-needed shot of irony.

"Christmas Don't Be Late" – Rosie Thomas
Alvin & the Chipmunks' classic is to Christmas what fingernails are to a blackboard. And yet—and yet—Rosie Thomas takes this mindless, infuriating, holiday-ruining melody and transforms it. It has to be heard to believed. In her hands, the song becomes not just pretty but—with the much-needed addition of a new, final verse—deeply profound.

"Carol of the Bells" – Sixpence None the Richer
If "Carol of the Bells" had never been written, Sixpence None the Richer would have written it. It sounds like them—a little dangerous, a little heady and very gorgeous. The melody had been around for a few hundred years by the time Leigh Nash got to it, but but it fits her like a glove.

"Christmastime Will Soon Be Over" – Jack White
Christmas Time Will Soon Be Over hearkens from a creaky time deep in America's roots, which means it was only a matter of time before Jack White decided to play it. It made the cut of his soundtrack for Cold Mountain, and is appropriately outlandish, weird and cheerful. This sounds like an awfully fun yuletide hoedown, but don't mess with whoever wrote it. He sounds a little testy.
"Silver Bells" – She & Him
She & Him's 2011 Christmas album is among their most popular, and with good reason. This stripped down, ukulele version of "Silver Bells" featuring Zooey Deschanel's cool crooning is perfect to get you in the Christmas spirit.