[video src="https://www.youtube.com/watch?v=l8hlpYK32Dw"]
When done right, a Christmas special goes timeless and can be watched over and over again for years to come. There's something about seeing your favorite television characters share all the heartwarming holiday moments (or hijinks) that the season brings. They remind us about what truly matters and sometimes, they make our misadventures (like locking your keys in the car, forgetting to pick up gifts altogether, or lost luggage) seem totally normal. Quaint, even.
If you're all caught up on this season's show, hit rewind (just kidding, what even is a rewind button) and check out our favorite Christmas episodes of all time.
Friends: "The One With The Holiday Armadillo"
This is probably one of the most well-known episodes in the series ten-season run. In this episode, Ross is frustrated that his son is only exposed to Christmas traditions so he plans to shelf Christmas celebrations to teach him about Channukah. At the last minutes, Ross has a change of heart and just wants the kid to have a Merry Christmas. He goes to rent a Santa outfit but all that's left are armadillo suits. Thus, the Holiday Armadillo, Santa's friend from the Southwest, is born.
Streaming on: HBO Max
The Office: "Christmas Party"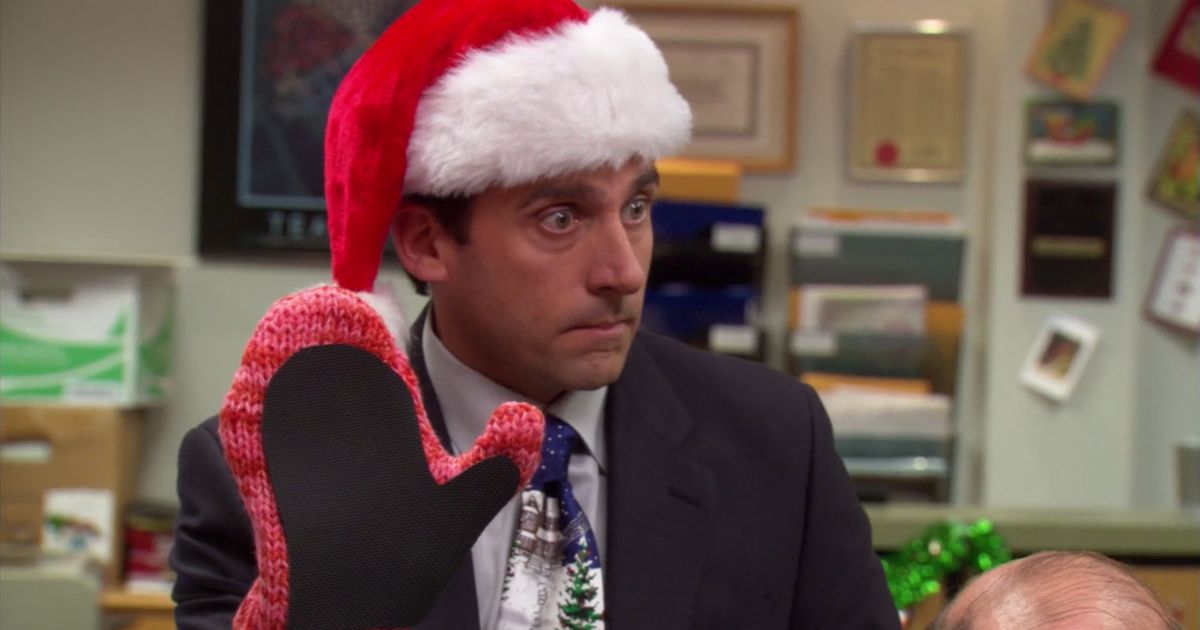 The annual Office Christmas episode was usually a season highlight, but none came close to the subtle awkwardness of the first. Like the series itself, the Christmas shows got increasingly absurd and unrelateable as the premise dragged on, but season 2's "Christmas Party" was everything that was great about the show: Steve Carell was at his peak Michael Scott-ness while pouting about an oven mitt he'd received as a gift; the mundanity of office life getting broken up by an even more mundane party; Jim and Pam at the height of their pre-dating romantic tension. Though it's not a movie, it still holds up as one of the best repeat Christmas viewings on Netflix.
Streaming on: Peacock
Seinfeld: "The Strike"
The episode that gave us Festivus. And a look at Frank Costanza's pathology. The traditional airing of family grievances might be a tradition you participate in each year without even realizing it. Add a "festivus pole" and you've got Festivus. The dinner scene is probably one of the funniest moments in sitcom history. There's even a Wiki-How on it if you have a few things to get off your chest this year.
Streaming on: Netflix
This Is Us: "Last Christmas"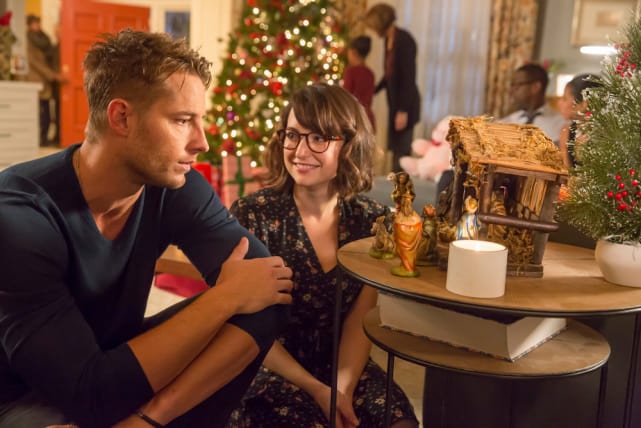 We'd tell you not to watch this one without a box of tissues handy but, well, it's This Is Us. That's not really a warning anyone familiar with the show needs.
Streaming on: Hulu
Bob's Burgers: "Christmas in the Car"
The Belchers spend the holidays on the run in this episode (though, this being Bob's Burgers, it's not nearly as dark as it sounds.) As with the best of this show, the adventures are kooky and high-spirited without ever losing their gooey, droll core.
Streaming on: Hulu
black-ish: "Stuff"
On this episode of black-ish, the Johnsons get stuck with a familiar problem: how do you get the family to focus on the true meaning of Christmas while also giving them the presents that make the holiday special? The writing is as sharp as ever but this is an extra heartwarming episode that mines its comedy from an oft-felt but rarely televised tension of Christmas.
Streaming on: Hulu
Doctor Who: "A Christmas Carol" 
Matt Smith's first festive outing as the Doctor is a riff on Dickens' classic, which feature time travel attempts to turn a crotchety old man into a kinder hero who can ultimately save lives. It's got the usual twists and turns you can expect from any time lord adventure, and a not unwelcome moral to bring it all home.
Streaming: HBO Max
New Girl: LAXMas
New Girl is better known for its Thanksgiving episodes but Jess and the gang still get up to plenty of holiday hijinks in December, and the cast's contagious chemistry was never clicking better than in this one, than when the crew finds themselves stranded at the airport over Christmas.
Streaming on: Netflix
The Fresh Prince of Bel-Air: "Deck the Halls" 
French Prince's first Christmas episode may not have been its absolute best but it does feature the star power of one Evander Hollyfield.
Streaming on: HBO Max
Buffy the Vampire Slayer: "Amends"
This Christmas episode features a subtle riff on It's a Wonderful Life, leaning into the bleak despair George Bailey feels by tormenting Angel (David Boreanaz) with the misdeeds he's committed as a vampire. It works pretty well in the Buffy-verse, highlighting what a difficult season this can be for many people and weaving in plenty of the requisite vampire slaying.
Streaming on: Hulu