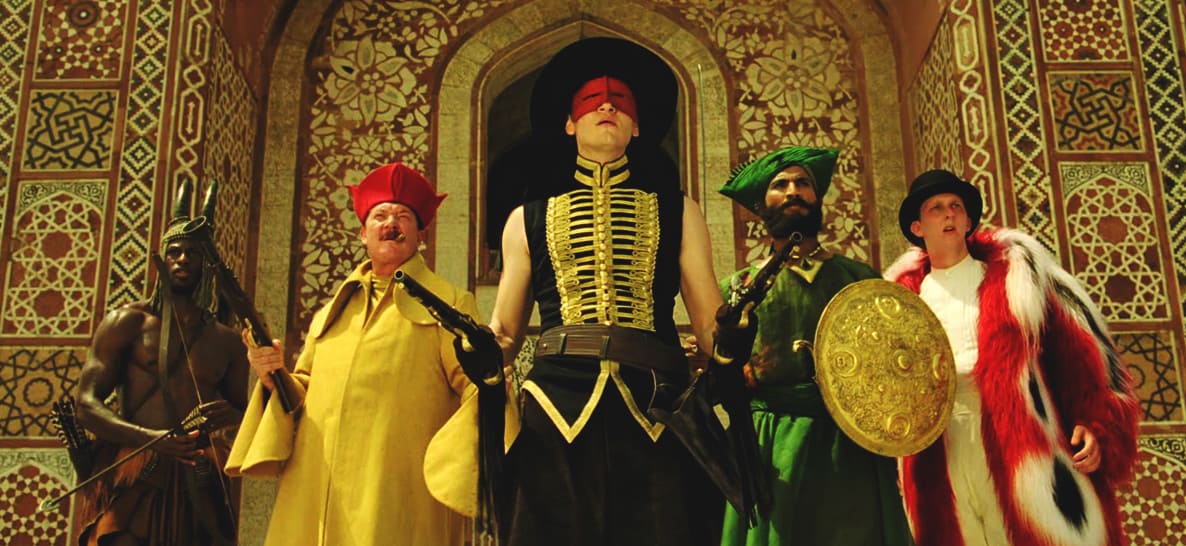 It's the fall, people, and that means film award season is upon us. Important (with a capital "I," naturally) films like Bridge of Spies and The Martian are flooding into the theaters. But just in case you're running behind (or just don't want to leave the house), we've created a list of some of the most notable indie films from the past few years. All are entertaining, sure. But most importantly they're about redemption.
So let these films—all of which you can find on Netflix, iTunes or Hulu—challenge you, and (hopefully) you will force you to look a the world differently.
The Fall
When The Fall was released in 2008, it was hailed a visual masterpiece. Filmed across four years and 28 countries by music video director Tarsem, it certainly is that. (Pro-tip: Watch this on the biggest screen available to you.) But at the center of the lush visuals and celebration of childlike imagination is a very small, intimate story that dares to ask a very big question—when everything is stripped away, who and what is left to live for?
Mary and Max
It may be a cartoon and a comedy—but make no mistake, this film has the kind of emotional impact that may or may not make adults blubber. The story of an eight-year-old Australian girl and her middle-aged New York pen pal, Mary and Max is a tribute to life's most unexpected relationships, and the joy of companionship strong enough to span decades and continents.
A Girl Walks Home Alone at Night
Gentle viewers take note— Ana Lily Amirpour's directorial debut is more dread than blood. Billed as a vampire film, A Girl Walks Home Alone at Night is the story of two unlikely characters (a gardener and a fresh-faced vampire) finding common ground despite overwhelming differences. Their poetic and understated struggle is a spell-binding example of what can happen when you simply choose to care.
Upstream Color
A thriller? A metaphor? A high-brow art film? However you define Upstream Color, the melodic movie centers around a very dark idea—how to define yourself when you've lost everything. Watching two kindred spirits weather the storm together is hopeful, but just like in life, no easy answers are provided.
Ida
A road movie. A coming of age film. A commentary on faith and life in post-World War II Europe. Director Paweł Pawlikowski manages to cram a large number of ideas into his Academy Award winning film Ida. You don't have to identify with life in Poland or Catholicism to recognize Ida's driving force—a desire to understand one's place in the bigger picture.
Two Days, One Night
Marion Cotillard plays a blue-collar worker, forced to beg co-workers to give up their bonuses in order to save her job. Not only is it thrilling to watch the Oscar winner play such an intense role, Two Days, One Night forces us to consider our responsibility to each other—and the good a community can do.