6 Times Stephen Colbert Got Serious About Faith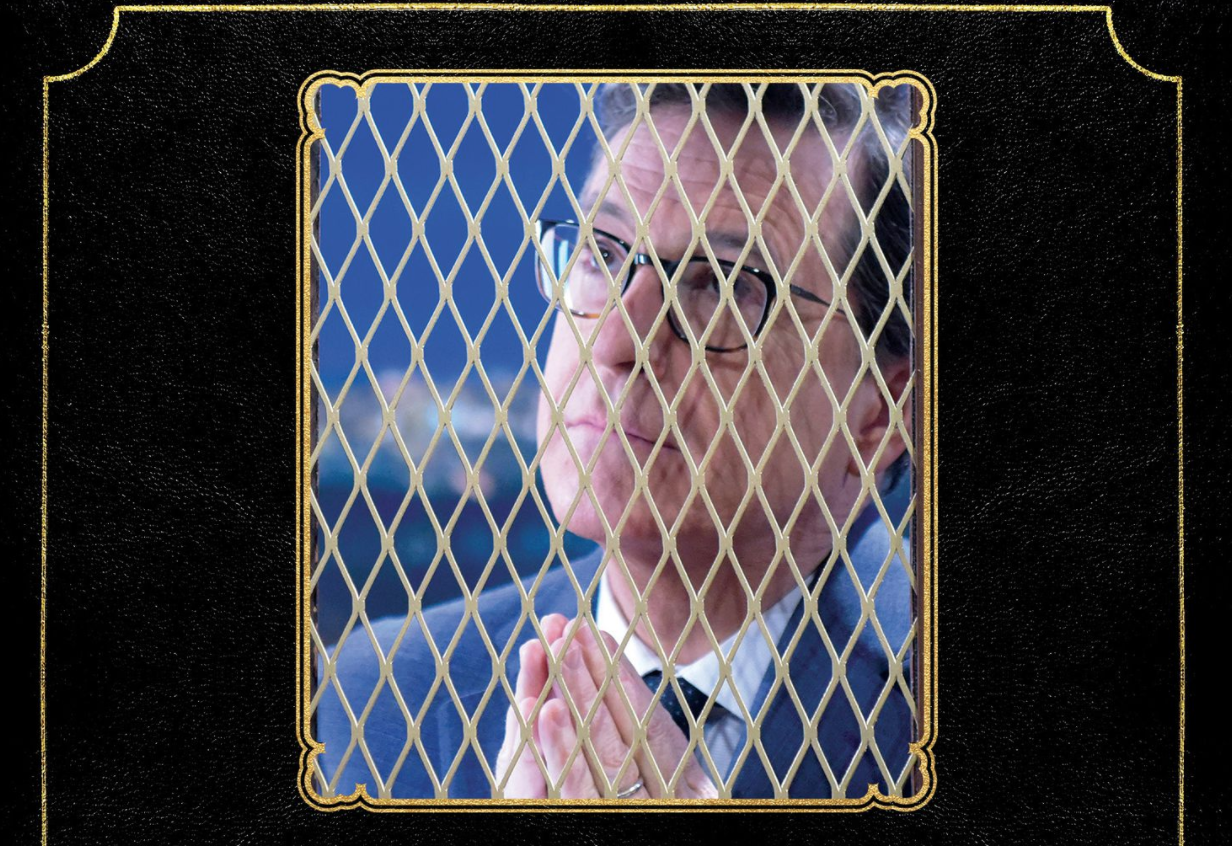 Tonight marks Comedy Central star Stephen Colbert's first night as host of The Late Show, and he's already become the new face of CBS late night.
Though he's made a name for himself by creating an over-the-top persona satirizing the hyper-conservative on The Colbert Report, the real Stephen Colbert—the one headed to CBS—is very different from the character he's created. When he's not in front of the camera, Colbert is frequently teaching Sunday school, attending mass or spending time with his family, who are all devout Catholics. Here are six times the funnyman got serious about one of his favorite topics: faith.
The Time He Talked about Faith and Tragedy with The New York Times
Back in 2012, The New York Times profiled Colbert, who revealed details about the man behind the persona.
At one point in the interview, Colbert talked about the experience of losing both his father and two brothers in a plane crash when he was just 8 years old. Colbert said it was the example of his mother's faith that has helped him process the tragedy: "She taught me to be grateful for my life regardless of what that entailed, and that's directly related to the image of Christ on the Cross and the example of sacrifice that He gave us. What she taught me is that the deliverance God offers you from pain is not no pain—it's that the pain is actually a gift. What's the option? God doesn't really give you another choice."
The Time He Explained Hell on NPR
When Colbert was a guest on NPR's Fresh Air, host Terry Gross asked how Stephen Colbert—the real, religious father, not the persona—explained complicated issues like God and hell to his own children. And though not all Christians may agree with his personal interpretation of what hell looks like, his thoughtful response is a reflection of someone who has genuinely wrestled with big ideas surrounding faith: "I think the answer, 'God is love' is pretty good for a child. Because children understand love … My son asked me one day, 'Dad, what's hell?' … So, I said, 'Well, if God is love, then hell is the absence of God's love. And, can you imagine how great it is to be loved? Can you imagine how great it is to be loved fully? To be loved totally? To be loved, you know, beyond your ability to imagine? And imagine if you knew that was a possibility, and then that was taken from you, and you knew that you would never be loved. Well that's hell—to be alone, and know what you've lost.'"
The Time He Embarrassed a Guy that Suggested God Caused Evil
Poor Philip Zimbardo. When the Stanford professor appeared on The Colbert Report in 2008 to promote his book The Lucifer Effect, he clearly didn't know what he was in for. Despite a jab at Dr. Zimbardo's villainous facial hair, the interview—which focused on a behavioral experiment that the book is based on—started out civil enough. Then at the 3:30 mark (warning, the video contains a bleeped-out explicit word), things take a dramatic turn when the discussion turns to the origins of evil in the Garden of Eden. When Zimbardo suggested that, "Had [God] not created hell, then evil would not exist," Colbert broke character and snapped, breaking into an impromptu theology lesson. "Evil exists because of the disobedience of Satan. God gave Satan, and the angels, and man free will. Satan used his free will and abused it by not obeying authority. Hell was created by Satan's disobedience to God, and his purposeful removal from God's love—which is what hell is. Removing yourself from God's love. You send yourself to hell. God does not send you there."
The Time He Argued for Christ's Divinity
Stephen Colbert is not a fan of Bart Ehrman. The religious scholar came on The Colbert Report to promote his book Jesus, Interrupted which questions the credibility of the Gospel and the divinity of Christ Himself. It got brutal. For nearly 7 minutes, Colbert deftly explained seeming contradictions in the New Testament, showed how Scripture supports Christ's divinity and intellectually embarrassed the scholar in Zimbardo fashion. You can watch the entire exchange here.
The Time He Discussed the Importance of Humor in Faith
In 2012, Stephen Colbert took part in an event called "The Cardinal and Colbert: Humor, Joy and the Spiritual Life" at Fordham University. Moderated by Rev. James Martin—Jesuit and priest and author—the event featured a light-hearted, but intelligent conversation about faith and humor between Colbert and Cardinal Timothy M. Dolan of New York.
"If Jesus doesn't have a sense of humor, I am in huge trouble," Colbert joked at the event. Though the two discussed a variety of issues, the one thing Colbert made clear was the genuine love he has for the Body of Christ and being a part of the Church: "Are there flaws in the Church? Absolutely. But is there great beauty in the Church? Absolutely … The real reason I remain a Catholic is what the Church gives me, which is love."
The Time He Used the Bible to Advocate for Immigration Reform at Congress
Though much of his testimony before Congress—advocating for immigration reform and farm workers—was played for poignant laughs ("Like most members of Congress, I haven't read [the bill]"), Colbert also used a another strategy to get his message across—quoting Scripture.
After talking about how he spent one day as a farm worker (making him an expert, of course), Colbert got serious about his motivations. "I like talking about people who don't have any power, and this seems like [some] of the least powerful people in the United States are migrant workers who come and do our work, but don't have any rights as a result. And yet we still invite them to come here and at the same time ask them to leave. And that's an interesting contradiction to me. And, you know, 'whatsoever you do for the least of my brothers,' and these seem like the least of our brothers right now … Migrant workers suffer and have no rights."
Jesse Carey
Jesse Carey is a mainstay on the weekly RELEVANT Podcast and member of RELEVANT's executive board. He lives in Virginia Beach with his wife and two kids.