7 Must-See Oprah Interviews With Christian Influencers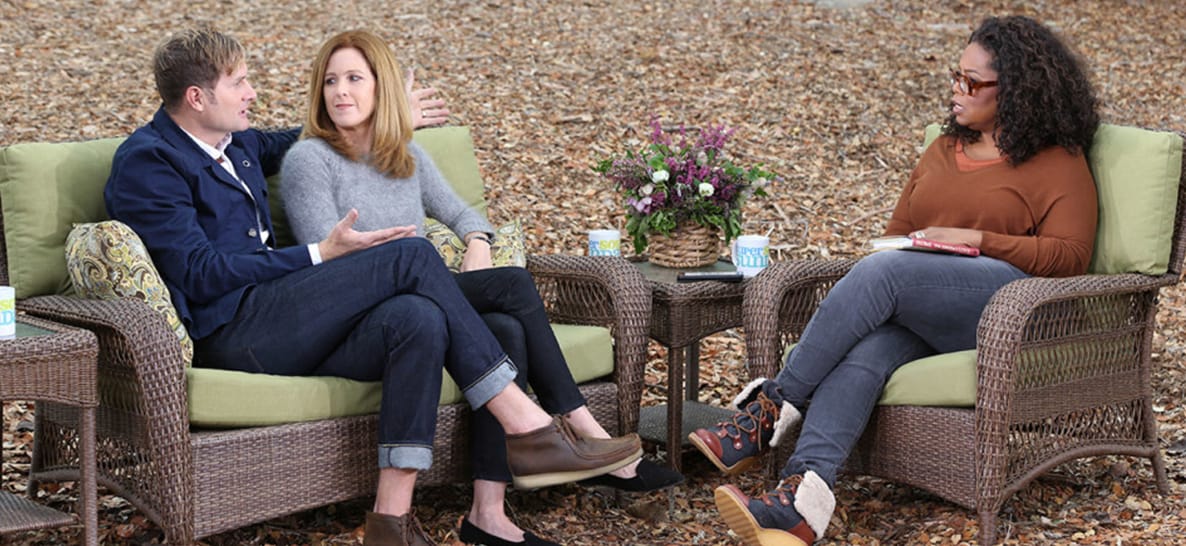 This weekend, an extended interview between Hillsong New York pastor Carl Lentz and Oprah aired on OWN's Super Soul Sunday. In it, Lentz talked about the transformative power of the Gospel, misconceptions about Christians and his philosophy on church.
For years, the series has featured thinkers, writers and leaders from across the religious spectrum, including many well-known Christian guests. Though some of them may be controversial in certain circles, the interviews offer insights into different theological and faith perspectives.
Here's a look back at seven times well-known Christian thinkers have been featured on Super Soul Sunday.
Carl Lentz
Hillsong New York pastor Carl Lentz is quickly becoming one of the most influential pastors in America, and along with drawing thousands to the church's weekly services, regular visitors include everyone from ministers to pop-stars, athletes and high-profile cultural figures.
In his sit-down with Oprah, Lentz explained why his simple Gospel message is connecting with so many people and why his church does things differently.
See more of the interview here.
Brene Brown
Brene Brown is widely known as a speaker, researcher, author and storyteller. She is known, among other things, for studying vulnerability and reporting on it through several popular Ted Talks.
In one of Brown's two appearances on the show, she discusses how we should identify our feelings and how to silence the feelings that are not telling us the truth.
See more of the interview here.
Father Richard Rohr
Richard Rohr is an influential Franciscan Friar, as well as an author and popular conference speaker. He also founded the Center for Action and Contemplation.
In his interview, Rohr talks in depth about what it means to discover the difference between your true self and your false self, among other things.
See more of the interview here.
Anne Lamott
Anne Lamott is a speaker and author who has written and spoken very openly about her own, very real experiences as a born-again Christian.
In Lamott's conversation with Oprah, they discuss how the simple attitude of being grateful is an act of worship, one that will open up more opportunities for people.
See more of the interview here.
Rob and Kristen Bell
Rob Bell is a regular feature on Oprah's TV network and speaking tours, but his Super Soul Sunday sit-downs remain some of his most engaging appearances. Bell's been featured one-on-one, as well as with his wife Kristen to discuss God, marriage and their unique perspective on spirituality.
See more of the interview here.
Glennon Doyle Melton
Writer Glennon Doyle Melton is known for her deeply personal writings and her frank talk on real-life issues like addiction, marriage and faith. Her Super Soul Sunday appearance on Oprah was no different.
She's an engaging writer and guest, willing to talk about her personal life in ways that disarm heavy topics with earnestness and transparency.
See more of the interview here.

Maya Angelou
Beyond her mass acclaim for her poetry, the late Maya Angelou is remembered for her ability to openly and honestly reflect on life, relationships and faith in ways that highlight hidden meanings and deeper truths.
Her interviews with Oprah capture what she does best: Challenge listeners (and readers) to see the world in a new way.
See more of the interview here.