7 Things the Bible Says About New Beginnings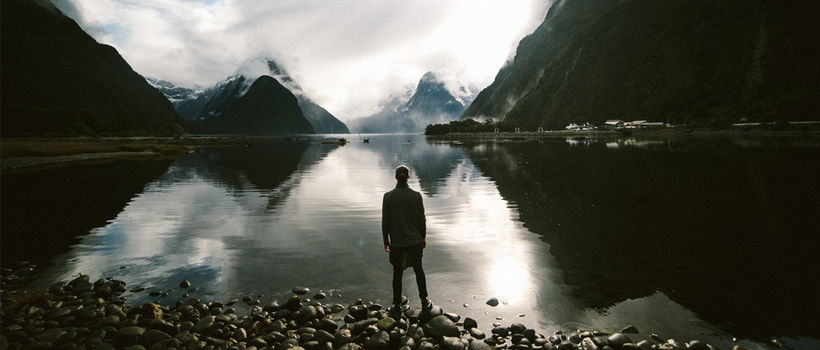 Some reminders as we approach 2017.
The feeling of a fresh journal when you press your pen on to the first page. Ripping the tags off a new outfit you want to wear. Unpacking a freshly minted Apple product.
There's something in the human spirit that naturally draws toward new things and fresh beginnings are no different. 2016 has been a doozy of a year for many (seriously, what was that about?) and the prospect of its end brings the hope of a new start.
Humans are pretty much engineered for fresh starts. Our brain is hardwired to respond to new stimuli as a part of our learning processes. This allows us to neurologically wire our understanding of life, ourselves and the natural order of things. It allows us to grow, to push forward into creating new stories, new inventions, to adapt. The unending opportunity for fresh beginnings and the new discoveries they bring are a part of what makes our humanity remarkable.
Even God seems to think new starts are pretty sweet. Here are 7 verses on what the Bible says about them to usher in your new beginning in 2017.
He's faithful in making the new reveal itself in your life.
"And he who was seated on the throne said, 'Behold, I am making all things new.' Also he said, 'Write this down, for these words are trustworthy and true.'"
— Revelation 21:5
God gives his people new songs of praise.
"He put a new song in my mouth, a hymn of praise to our God. Many will see and fear the Lord and put their trust in him." — Psalm 40:3
He is the author of a renewed spirit.
"I will give them an undivided heart and put a new spirit in them; I will remove from them their heart of stone and give them a heart of flesh." — Ezekiel 11:19
He makes new ways out of the wilderness.
"Behold, I am doing a new thing; now it springs forth, do you not perceive it? I will make a way in the wilderness and rivers in the desert."
— Isaiah 43:19
Living in the new is our responsibility and privilege.
"You were taught, with regard to your former way of life, to put off your old self, which is being corrupted by its deceitful desires; to be made new in the attitude of your minds; and to put on the new self, created to be like God in true righteousness and holiness." — Ephesians 4:22-24
He's still creating things unseen.
"See, I will create new heavens and a new earth. The former things will not be remembered, nor will they come to mind." — Isaiah 65:17
And in Christ, he's given us a fresh start.
"Therefore, if anyone is in Christ, he is a new creation; old things have passed away; behold, all things have become new." — 2 Corinthians 5:17
You don't have to wait until the new year for a fresh start because his mercies are new every morning.
"Because of the LORD's great love we are not consumed, for his compassions never fail. They are new every morning; great is your faithfulness." — Lamentations 3:22-23