7 Tom Petty Songs That Prove He Was One of Our Best Storytellers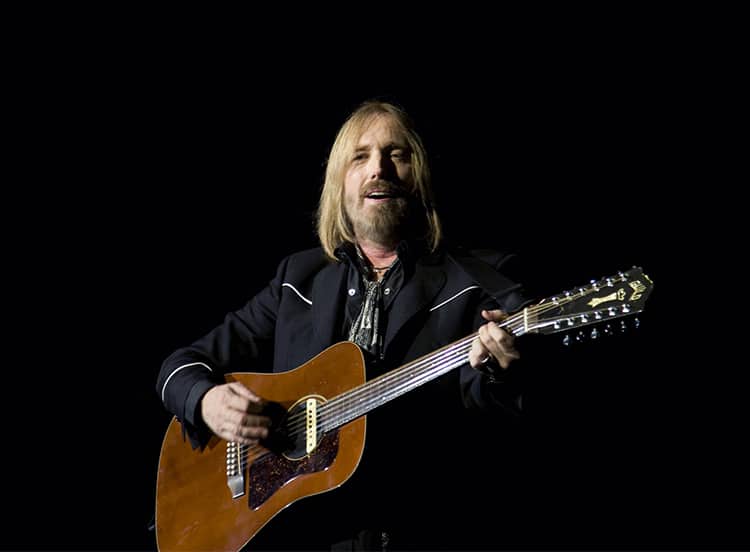 This week, the world lost one of its truly great songwriters at the age of 66.
Tom Petty holds an interesting place in the history of rock 'n roll. Bob Dylan is an incredible poet and Bruce Springsteen wrote great anthems, but somewhere between the two was Petty's storytelling. Dylan wrote about social issues, and Springsteen was a master of channeling blue collar emotion, but Petty was fascinated by youthful wanderlust and all of the hope and heartbreak it holds.
Though he wrote dozens of hits, some of his most memorable songs inserted the listeners into stories already in progress. He wasn't overly concerned with constructing full narratives; instead, he introduced the characters, let you feel what they were feeling and made you decide how it all should end.
Here's a look at some of his best story songs.
American Girl
One of Petty's many, many anthems to American girls raised on promises, the song features some of the most perfect rock and roll licks in the canon, but still contains that single, heartbreaking coda: "it's so painful that something that's so close is still so far out of reach."
https://www.youtube.com/watch?v=GGBaSUxKBpo
Free Fallin'
As close to a perfect song as you're likely to find in American music, "Free Fallin'" is a=—————- glimpse at the lives of girls who love "Jesus and America too" and the bad boys who break their hearts, there's an element of sadness when both experience the emptiness of growing up and falling out of love: "I'm gonna free fall out into nothin' / Gonna leave this world for awhile."
Into the Great Wide Open
The story of Eddie Rebel and his to trip music superstardom takes two different paths depending on whether you just listen to the song or watch the video/short film starring a young Johnny Depp (warning, it has PG-13 wardrobe choices). Neither are happy endings, and both offer a biting looks at the greedy, fickle nature of the entertainment industry and celebrity culture.
In the song, after uprooting his life to move to Hollywood to become a rock star, it all comes crashing down with his A&R man saying, "I don't hear a single". In the video, Depp meets a more dramatic fate: He becomes the old, grizzled tattoo artists that he first met as a teenager on Hollywood Blvd.
Mary Jane's Last Dance
Tom Petty was a man of cautionary tales, and "Mary Jane's Last Dance" was one of his finest. He was always interested in the nihilism of youth — the sense of invincibility that is all-too often proved to be false, and this song highlights the odd monotony of being trapped in a small town, too young to settle but too bored to do anything about it.
Runnin' Down a Dream
Petty was in love with wanderlust and youthful ambition, but he was nobody's fool. He knew that our dreams are often little more than that. No matter how badly you want to move on, get out of town, hit the open road, it's likely to long remain just out of reach. That was the sadness at the heart of "Runnin' Down a Dream," one of Petty's most popular numbers (and a live staple) that explored a darker idea than the bouncy chorus might suggest.
Learning to Fly
Speaking of songs that aren't as cheerful as they might seem at first blush, "Learning to Fly" is a deceptively upbeat tune about our inability to ever really escape our problems. A big part of learning to fly is, in the end, understanding that you don't have wings and that, as the fellow says, "what goes up, must come down." The song manages to be inspiring not by ignoring life's realities, but encouraging an acceptance of them.
Find a Friend
Petty's catalog is stacked with gems, but he was at his best when he was discussing the unknowability of the future. "Find a Friend" explores a married couple who grows apart from each other literally and then, over time, figuratively. It's as predictable as a story comes, which is what makes it such a heartbreaking twist.