9 Recent Releases For the Family Thanksgiving Movie Night
With Thanksgiving just around the corner, you might be gearing up to head back home for a few days of eating too much and catching up with the family. That's great news for everyone except for the person in charge of picking a movie.
For the most part, lounging around with friends and loved ones is a dream — but the fight over a movie everyone can enjoy can cause a rift in even the sturdiest of bonds.
But it doesn't have to be like this. There are plenty of recent releases that will have lots to offer to every member of the family, and you won't even have to fire up Disney+ for most of them. Here's a starter pack.
For Families With Young Kids
Want to keep the ankle biters happy without losing your mind to "How Far I'll Go" again? Here are some options.
Toy Story 4
The latest (and, maybe, last) entry in the Toy Story saga underperformed at the box office, but the people who slept on it don't know what they're missing. Concerns about Pixar messing with a perfect trilogy proved unfounded, as number four proved a worthy entry to the franchise with lots of laughs, some dizzying animation and all the heartfelt moments one expects from these characters — as well as some excellent new additions voices by the likes of Key and Peele and, yes, Keanu Reeves.
Dora and the Lost City of Gold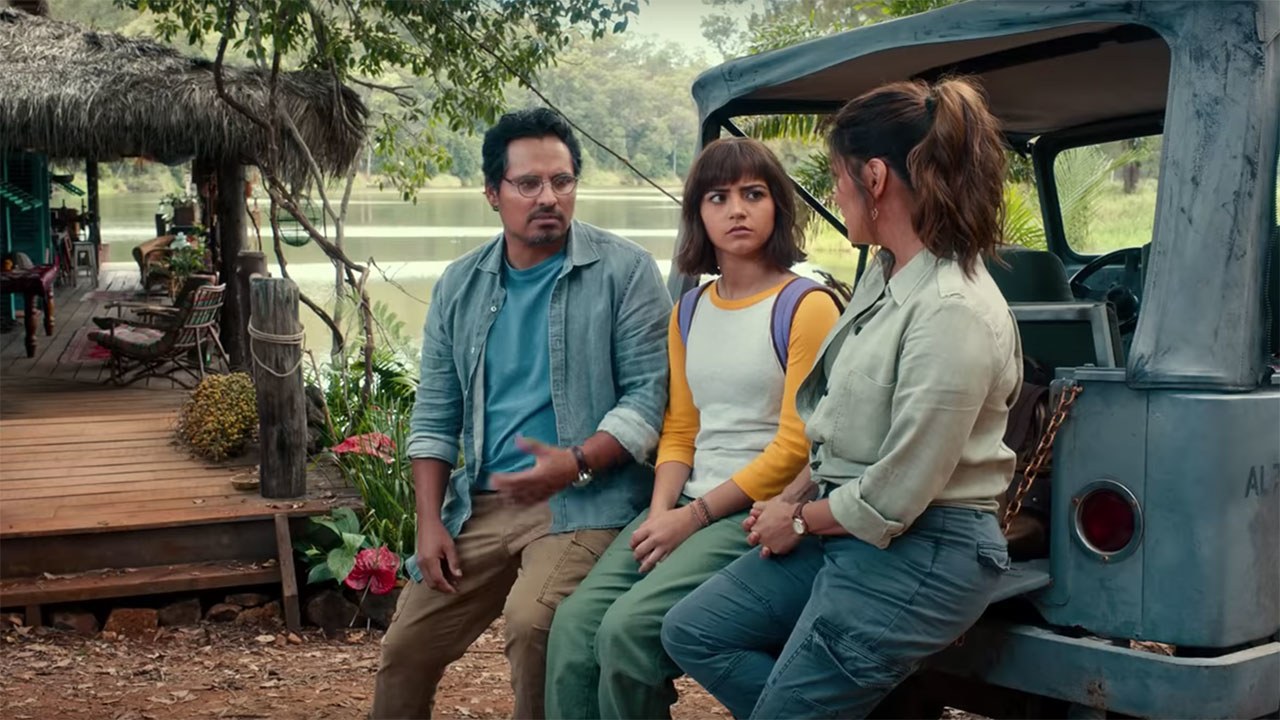 Few knew what to make of a live-action Dora the Explorer movie when it was announced, but the finished product lived up to the wholesome, inventive spirit of its cartoon source material while maintaining a surprising level of creativity and humor to keep their parents smiling throughout. A much better movie than it had to be.
A Reindeer's Journey
The kids' mileage may vary on the idea of a nature documentary, but safe to say they'll instantly be hooked by the incredible tale of Ailo, a newborn reindeer learning how to survive in the wilderness of Lapland. Warmly narrated by Donald Sutherland and beautifully shot, it's a nature doc that puts some of the year's best scripted movies to shame.
The Millennial/Boomer Buffet
The time has come for millennials and boomers to briefly lay down their arms. Here are some movies to help.
The Farewell
Awkwafina stars in this exquisite tragicomedy about a young woman forced to keep a devastating secret. Very funny, excellently acted and sweetly poignant, this is one of the very best movies of the year.
The Peanut Butter Falcon
This excellent spin on a road trip movie follows the adventures of Zak, a young man with Down's Syndrome and a love of professional wrestling, as he bonds with an unlikely ally in Tyler (Shia LaBeouf), and the two dodge cops and find God on the banks of the Mississippi. As feel-good as movies get.
Fighting With My Family
Florence Pugh is the breakout star of 2019, but before you saw her in Midsommar and Little Women, she starred in this surprisingly moving biopic of WWE superstar Paige, and her journey to make it in the world of pro-wrestling. Featuring sweetly odd family dynamics and a brief but memorable turn from Dwayne Johnson, it's hard to resist this movie's emotional pull.
Mom's Night In
Looking for something for you and mom? Need something for you and your sister while the guys are watching Captain Dudeman: Dudewar for the ninth time? (Unless your mom likes the Captain Dudeman franchise, in which case, more power to her). Here are a few movies mom might like.
Longshot
Seth Rogen's latest isn't exactly a departure from the schlubby comedies that made him a superstar, but it is the closest thing to a rom-com he's ever made, and one that has a surprising amount of social commentary baked into its ethos along with a fantastically funny turn from Charlize Theron.
Always Be My Maybe
Ali Wong does delicious work here as a celebrity chef reconnecting with her childhood boyfriend while Randall Park — always a welcome presence — is a believably doofy victim of arrested development who tries to grow up when he gets another shot with the one that got away.
Ready or Not
If your mom isn't the rom-com type, she might be interested in the visceral thrills of Ready or Not, a sort of horror comedy about a newlywed woman who discovers her new in-laws have a thing for The Most Dangerous Game-style initiations into the family. The terrifying premise is undercut by hammy performances that don't take themselves too seriously and a current of social commentary about one of 2019's most pertinent themes: class warfare.
Dad Movie Time
Then again, maybe it's Dad and the boys' turn to pick a movie. Here are a few fresh options for a night with the fellas (and, of course, any women who care to join them).
High Flying Bird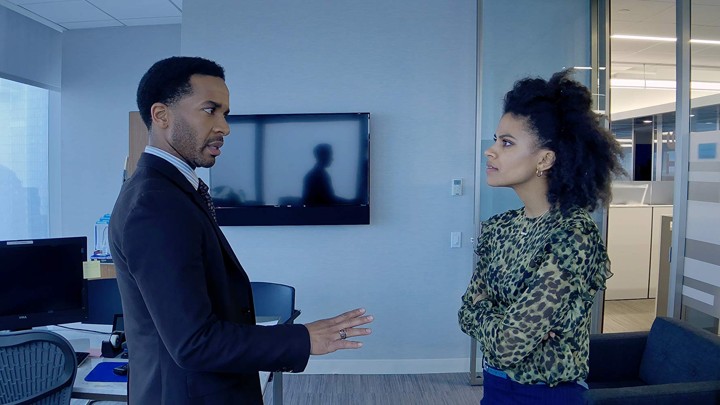 Steven Soderbergh's look at the mechanics behind professional basketball delivers the sort of unconventionally riveting entertainment we've come to expect from one of our very best living filmmakers.
The Irishman
This one may already be on your dad's radar but just in case, Martin Scorsese recruits Al Pacino and Robert DeNiro to turn in one of the most Scorsesified movies of his entire career. It comes with all the customary violence and language (be warned: this is a mob movie, through and through) but also a somber meditation on growing older and what sort of legacy you'll leave behind.
Us
A less conventional dad flick but no less worthy of his attention, Jordan Peele's existential frightfest follows a family's lakeside vacation that goes awry when their beach home is invaded by evil doppelgangers, and that's just the start of this twisty thriller that will keep you guessing to the end. An excellent entry for fans of intense spooks that also provokes intriguing conversations after the credits roll.