This American Skier Had the Weirdest Halfpipe Run Ever
We watch the Olympics to see high-flying heroes who are stronger and can do things faster and with more skill and talent than ourselves. We also watch the Olympics to see how normal humans can inspire and push themselves past limits we all had assumed were in place for everyone. Now, someone has done all of the latter but none of the former.
Elizabeth Swaney is a 33-year-old American skier with a graduate degree from Harvard. She's competing for Hungary in Pyeongchang. She's the first freestyle skier to be representing Hungary, and she's doing her gosh-darn best at it, which, as you can see, isn't quite up to par with what we're used to seeing at the Olympics.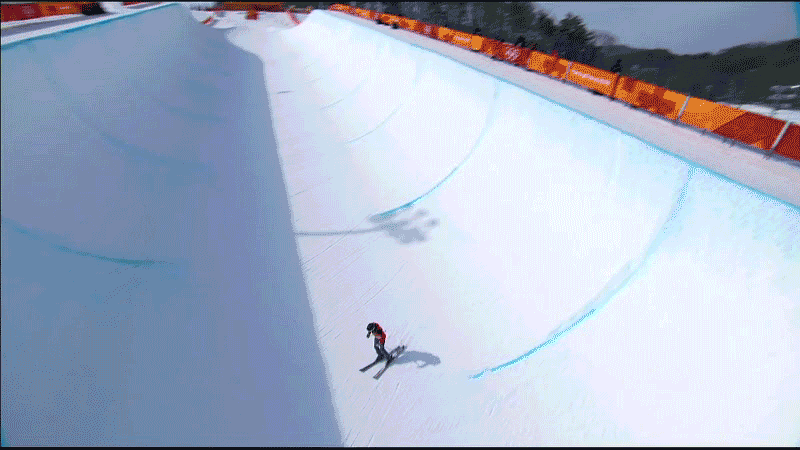 How'd Swaney qualify for the Games? Well, it's sort of complicated. The World Cup events she attended had fewer than 30 skiers (the Olympics requires a top-30 finish in global competition), so just by showing up she could make it. She went to events like last December's World Cup in China, where most competitors would be at other tournaments, and finished as high as 13th "in the world."
Basically, Swaney made it to the Olympics by showing up in an under-represented event and doing just well enough to not be disqualified. Her weird, meet-the-minimum ambition is something we can all admire and aspire to on this day.