Anti-Abortion Law in Poland Thrown Out After Massive Protests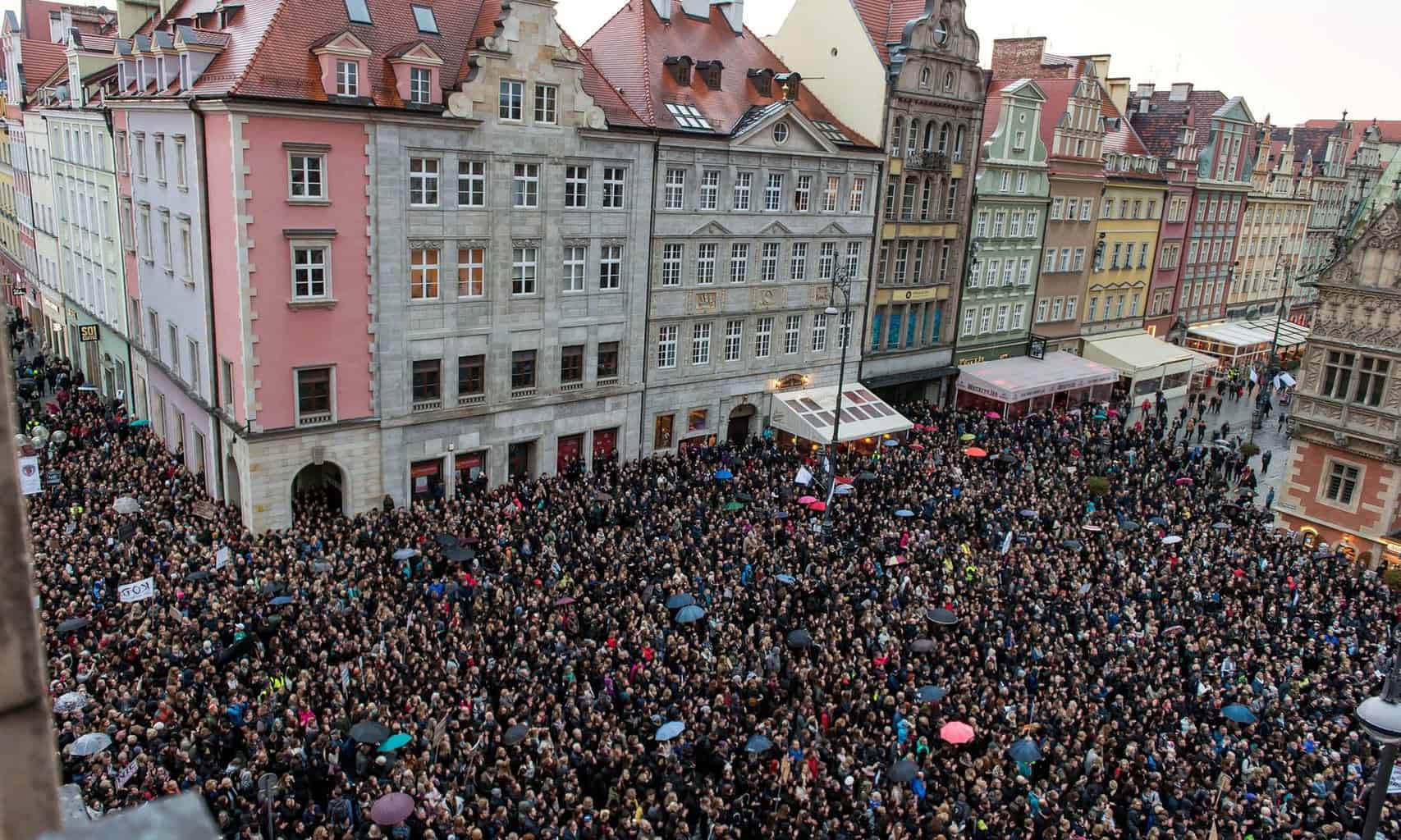 Polish lawmakers recently ruled in an overwhelming majority to reject a law proposed by an anti-abortion group that would have imposed a total ban of abortion. Initially, many members of the conservative party supported the proposal, which would have included a ban on abortion including in instances of rape or abortion. The proposal completely collapsed after senior politicians backed away from the legislation in response to massive protests, with lawmakers voting against it 352-58.
The protests by the public included tens of thousands of people boycotting work and classes on Monday to protest against the proposals.
About 30,000 people, many dressed in black, gathered in Warsaw's Castle Square, chanting "We want doctors, not missionaries!" Many also carried placards bearing messages such as "My Uterus, My Opinion" and "Women Just Want to Have FUN-damental Rights."
"The protest was bigger than anyone expected. People were astonished," said Agnieszka Graff, a commentator and activist in an interview with The Guardian.