Audrey Assad Highlights the Simple Beauty of Hymns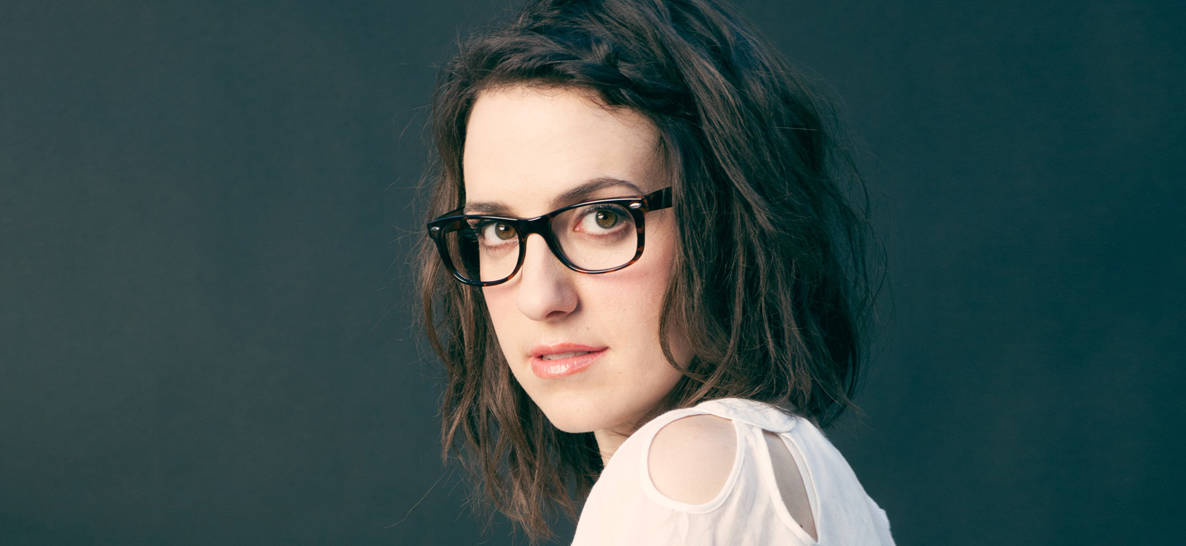 Audrey Assad grew up in the Plymouth Brethren tradition. She grew up singing without instruments in four-part harmony, reading music out of the hymnal—like everybody in her church.
It may seem offbeat to some who are only familiar with the version of church music that involves guitars, drums and spotlights, but the Plymouth Brethren church was where Assad learned to sing and where these old hymns shaped her faith.
"A lot of these songs are things I return to, not only as comforts but also as reminders of a lot of things that are sometimes hard for me to hold onto," she says. Now, the worship artist is taking her covers of these hymns public with her new album, Inheritance. "For me, it was a return to the things I grew up with in an effort to seek out greater faith," she says.
We talked with Assad about this new project and her background.
Your album is called Inheritance. What's behind that?
In one way I just pulled it from "Be Thou My Vision," which is "Thou my inheritance now and always." But I felt like the name is appropriate because I was looking at the things that have been handed down to me and trying to do them some kind of justice. So "inheritance" just seemed like a good word for what I was trying to take on.
How did you choose what hymns to include on it?
I did a Pledgemusic campaign, actually, and I had people vote. I picked 30 hymns that I'd be willing to do and I had people choose their favorites. I didn't totally go by that, because it was also about figuring out what would make a good record as well. But I did factor those heavily into it.
The album includes two original songs. Why did you decide to include those?
I toyed around with the idea of writing songs that were just unrelated to a hymns project but fit thematically, because I like to make records that have movements, thematic movements and musical movements. I ended up thinking, it will make more sense to write songs that at least tip their hats to hymns somewhere. And so "New Every Morning" does that with "At The Cross." And then in "Even Unto Death," the verses very much referencing "Jesus the Very Thought of Thee," which is a song I grew up singing. Even though I wrote a chorus, and even though I was thinking about martyrs when I wrote that song, I was able to really kind of pull from an existing piece.
Honestly, those were the only two songs that came out and felt good enough to be on the project. I wrote like three or four and I just picked two.
You crowdfunded this album— and your last one. What made you want to go that route?
What I love about it is every time I've done a crowdfunding thing, I've felt like I've gotten to know my fans a lot better—which is a huge deal because you don't always know who these sets of ears are out there buying your music. I really got to know who a lot of those people were by doing it this way. It just was kind of a cool experience to come together with people and choose songs. They helped me choose some artwork stuff. It was fun.
Your father is from Syria. Have you been to Syria?
No. I'm planning on going to Lebanon this fall, but I've never actually been to the Middle East. My dad was not a citizen of the United States until 10 years ago and he never served in the army there and it would have been hard to go. And now it's a war zone, it's very dangerous.
We just arrived at five years of the ongoing civil war there. What's it been like watching that unfold since that's part of your family background?
Most people I encounter don't know much about it because it doesn't affect them directly, and I understand. But I have relatives there who I don't know where they are, because they don't want to say. They might be dead. It's very surreal at times to walk around and have this personal connection to this massive, massive event in the history of the world. This is not a small thing.
I have days where it's a really heavy burden, and days where I don't think about it very much. But overall, I'd say it's changed my life. It's hard, but I'm just trying to use my platform and my personal life to assist people in seeing the refugees as priority.
Dargan Thompson
Dargan is a former RELEVANT editor turned freelancer. Find her online at darganthompson.com or follow her extremely random train of thought on Twitter @darganthompson.