7 Books That Will Challenge Your Faith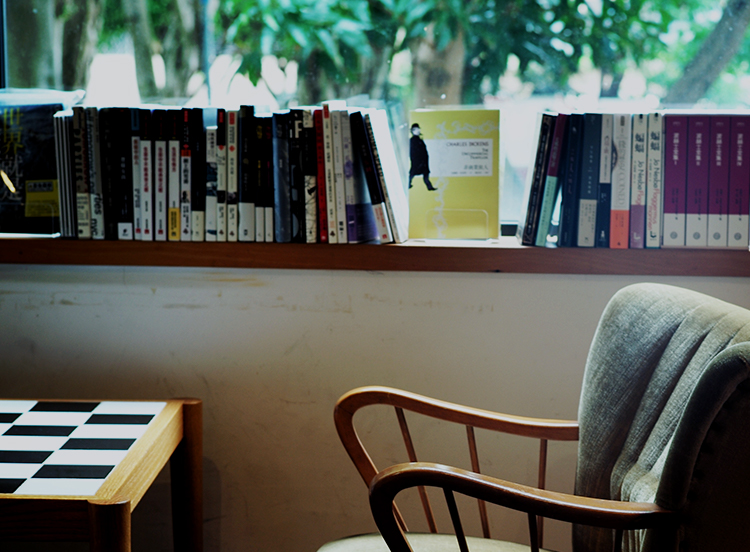 In my day job as the editor of The Englewood Review of Books, I've staked my life and work on the hope that reading carefully and well will undoubtedly transform us, reforming the ways that we think, talk about and live within this wondrous web of life that is God's creation. To be a disciple is to be a learner, always growing and allowing God to gently mold our minds in the direction of Christ-likeness.
Here are seven books that have stretched my faith and helped me to grow deeper into the abundant life of Christ. In talking about these books with some friends, I was reminded that books that challenge us at one stage of life or faith may not seem so challenging as we continue to mature. I hope that wherever you are on your faith journey, you will find a book or two here that will unsettle you and cause you to grow.
The Cost of Discipleship

Dietrich Bonhoeffer
Have we considered the cost of following Jesus? Bonhoeffer challenges us to imagine a faith that is about something bigger than our own personal selves, inviting us into the shared life of Christ's body, the Church. Bonhoeffer lays the foundation for a life of faith that is rooted in God's transformation of our lives and the life of creation as a whole.
Surprised by Hope: Rethinking Heaven, the Resurrection, and the Mission of the Church

N.T. Wright
In many parts of evangelical Christianity, there is a strong temptation to focus on the hereafter, our eternal life with God. N.T. Wright challenges us to fight this temptation and focus on living faithfully in the present, bearing witness to God's healing and reconciling work today. The good news of the Gospel is not just about the future, but is indeed good news for all humanity in this present age as well.
Daring Greatly: How the Courage to Be Vulnerable Transforms the Way We Live, Love, Parent, and Lead
Brené Brown
While not strictly speaking a Christian book, Brené Brown puts her finger on one of the virtues that lies at the very heart of who Jesus is—vulnerability. Brown invites us into the way of vulnerability, which is the way of Christ-like love. Like Bonhoeffer, she reminds us that our faith and life must be about more than our own comfort or security; we must learn to take risks for sake of loving others.
Trouble I've Seen: Changing the Way the Church Views Racism

Drew Hart
Since the earliest days of slavery, through the Jim Crow era and into the criminal justice system today, the United States has been formed by its long history of racism. Our churches are not immune to this history. Hart clearly and succinctly narrates the story of how the deep brokenness of race in America has shaped our churches today and orients us in the direction that we will need to go in order to find God's healing.
Trouble I've Seen challenges us to lament our past, to recognize the depth of racism in ourselves and our churches, and to change our ways, beginning to move toward the rich fellowship that God intends for all people.
The Poisonwood Bible: A Novel
Barbara Kingsolver
Kingsolver's well-crafted novel brings us face to face with vital questions about what it means to proclaim the gospel in a country that is not our home. To what extent are we teaching the way of Jesus, or to what extent are we teaching a gospel in which Jesus is mixed up with the culture of our native land? Set in the Belgian Congo in the early 1960s, the Price family, who are Baptist missionaries there, must come to grips with these questions as they learn the realities of this central African land.
Silence: A Novel
Shusaku Endo
Recently adapted into film by Martin Scorsese, this novel wrestles with similar questions as The Poisonwood Bible, but in a very different era: seventeenth century Japan. The book's title implies one of its central questions: How do we know what it means to follow Jesus, when God so often seems to be silent? Father Rodrigues, a Portuguese missionary, faces the dilemma of whether it is better to adhere rigidly to one's Christian faith, when publicly renouncing it would save the lives and suffering of other Christians.
A Generous Orthodoxy

Brian McLaren
Brian McLaren sketches the contours of a Christian faith that has a deep respect for tradition, but yet generously (or, one could say, charitably) applies the virtues of that tradition to the challenges of the present. This course steers clear both of tossing tradition to the wind and of being so tightly bound to tradition that we cannot respond faithfully and courageously to the realities of our times. For a brief but insightful introduction to the concept of generous orthodoxy, I recommend Malcolm Gladwell's recent podcast episode of the same name.
C. Christopher Smith
C. Christopher Smith lives and writes as part of the Englewood Christian Church community on the urban Near Eastside of Indianapolis, where he is the Senior Editor of The Englewood Review of Books. Chris is co-author of the award-winning book Slow Church (2014), author of Reading for the Common Good (2016), and is presently finishing a book manuscript with the working title, Conversational Bodies: A Field Guide for the Journey Toward Belonging.