'Girl, Wash Your Face' Author Rachel Hollis Is Being Accused of Plagiarism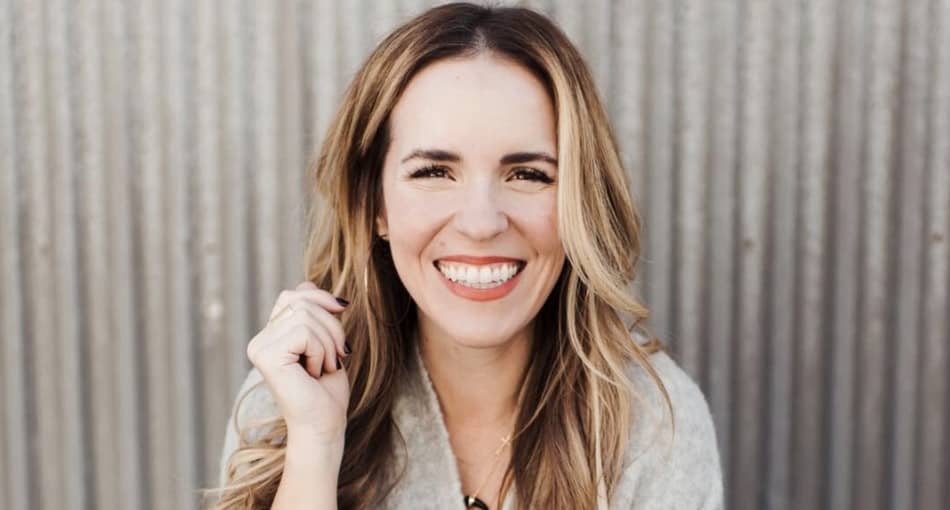 Rachel Hollis is a publication success story, with her massive 2018 bestseller Girl, Wash Your Face making Hollis an extremely well-known presence in the Christian leadership circuit and the follow-up Girl, Stop Apologizing keeping her winning streak alive. But whatever wisdom might be contained in those books and her million-plus Instagram following, accusations are piling it up that might not be her wisdom.
For example, the below quote was posted to Hollis' Instagram, but appears to actually be a riff on a quote by author and leadership expert Robin Sharma, who's been posting variations of the "Don't live the same year 75 times and call it a life" sentiment since at least 2014, according to Buzzfeed News.
And then there was this quote, which was posted by Hollis' husband but is actually attributed to both author and speaker Jon Acuff and writer Tim Hiller.
Buzzfeed News also found this post: "Ambition is not a dirty word." That's the title of a 2008 self-help book by Debra Condren which was popularized in a speech Reese Witherspoon gave in 2015.
BuzzFeed found several other questionable posts, which they reported about here.
Over at Christianity Today, Katelyn Beatty also highlighted some thoughts expressed in Girl, Stop Apologizing that don't seem to be original to Hollis. Some are quippy little comments like "I love Jesus but I cuss a little," which actually appears to be a Nadia Bolz-Weber quote. But then there are longer, more substantive thoughts that Hollis appears to take credit for, like something she calls "10, 10, 1" — a self-help exercise that actually appears to be lifted from a Tim Ferris podcast. And there's her definition of a "habit," which is taken from Charles Duhigg's The Power of Habit without attribution.
Buzzfeed News also notes that even the title Girl, Stop Apologizing is pretty similar to a book written by Maja Jovanovic called Hey Ladies, Stop Apologizing, which was published in 2016.
Tyler Huckabee
Tyler Huckabee is RELEVANT's senior editor. He lives in Nashville with his wife, dog and Twitter account.