Reminder From Beth Moore: Spending Time With the Bible Doesn't Equal Spending Time With God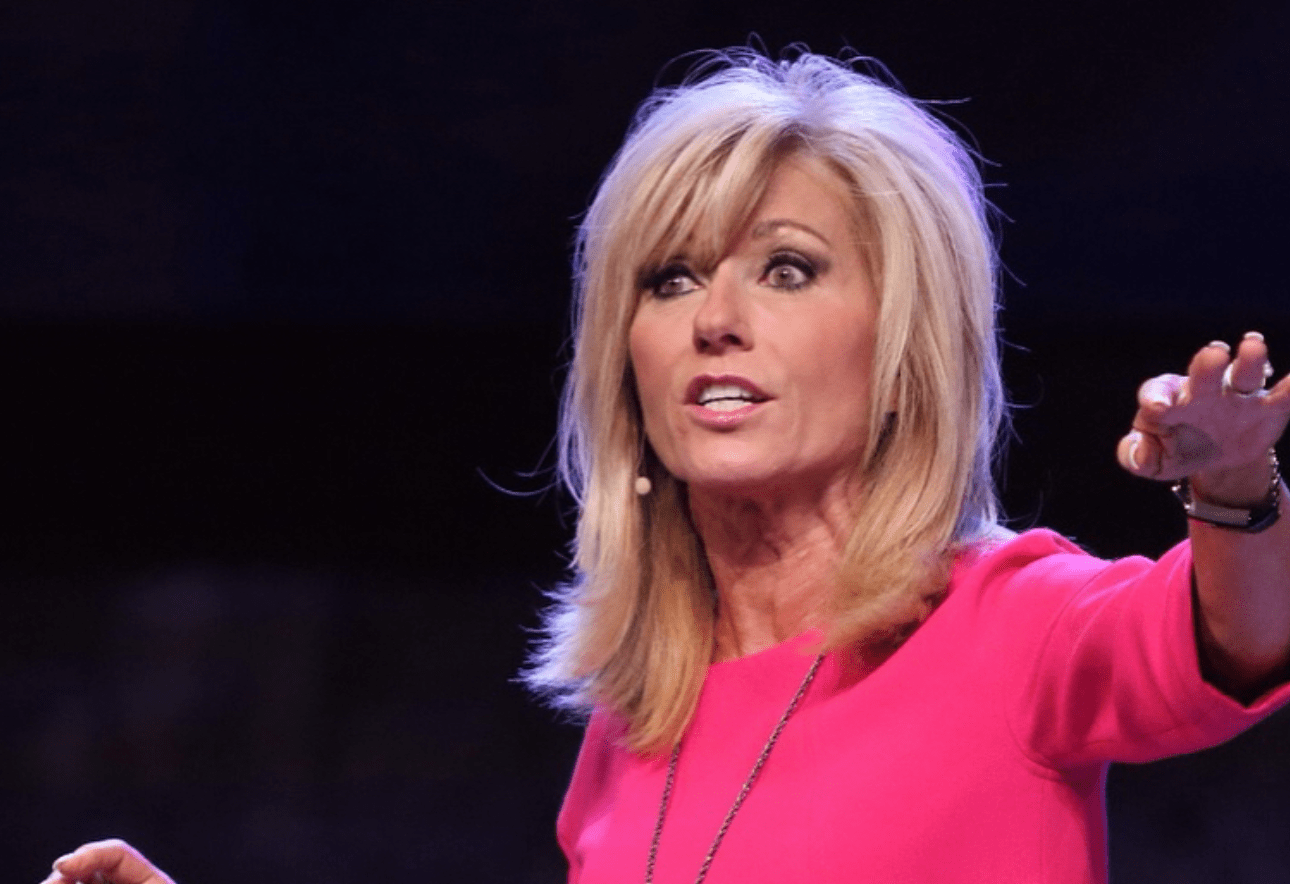 Beth Moore has spent most of her long, immensely influential Bible teaching career steering clear of controversy, but she's been courting a few more haters in recent months. Generally, this has been for her expressing her gentle — but firm — opposition to President Donald Trump, but some new tweets have created a little kerfluffle over her thoughts on quiet times.
Moore wrote:
Spending time with God and spending time with the Bible are not the same thing. The Bible is the Word of God, crucial to knowing Him, but it's not God. We can study our Bibles till the 2nd coming & leave God completely out of it. We can grow in facts & never grow a whit in faith.

— Beth Moore (@BethMooreLPM) January 2, 2019
Do not be deceived. People who study the Scriptures constantly and are continually mean-spirited, rude, slanderous and, aside their religious rhetoric, bereft of outward evidences of the Holy Spirit are having Bible study without God. He affects us. You can take that to the bank.

— Beth Moore (@BethMooreLPM) January 3, 2019
I will emphasize once more that my point is NOT studying Scripture less. I am a proponent of daily Bible study. It's my practice. My life work and my delight. My point is that we need to God in our study of His Word. I'm just saying don't leave Jesus out of Bible study.

— Beth Moore (@BethMooreLPM) January 3, 2019
The first tweet kicked up some negative reactions, which sparked the following two.
Something called "No Compromise Radio" tweeted that "When Beth spends time listening to her husband talk to her, too bad that does not count as spending time with him." The argument here is that since talking to people is the same thing as talking to God, reading the Bible is the same thing as spending time with God. ("BTW where is Beth Moore's husband?" the tweet added, a particularly nasty insinuation.) A site called Reformation Charlotte also took issue with what Moore's tweet, and included something about Marxism in its takedown? Who knows.
But what Moore is saying isn't just common sense. It's biblical. In Jesus' temptation in the desert, Satan himself uses Scripture in an attempt to lure Jesus away from obedience to God, inspiring William Shakespeare to write that "Even the devil can cite Scripture for his purpose" in The Merchant of Venice some centuries later. This would certainly suggest that spending time with the Bible doesn't necessarily mean growing close to God.
Moore, who's spent as much time studying the Bible as just about anyone, certainly knows that. And if some of her critics took their own Bible reading a little more seriously, they probably would too.