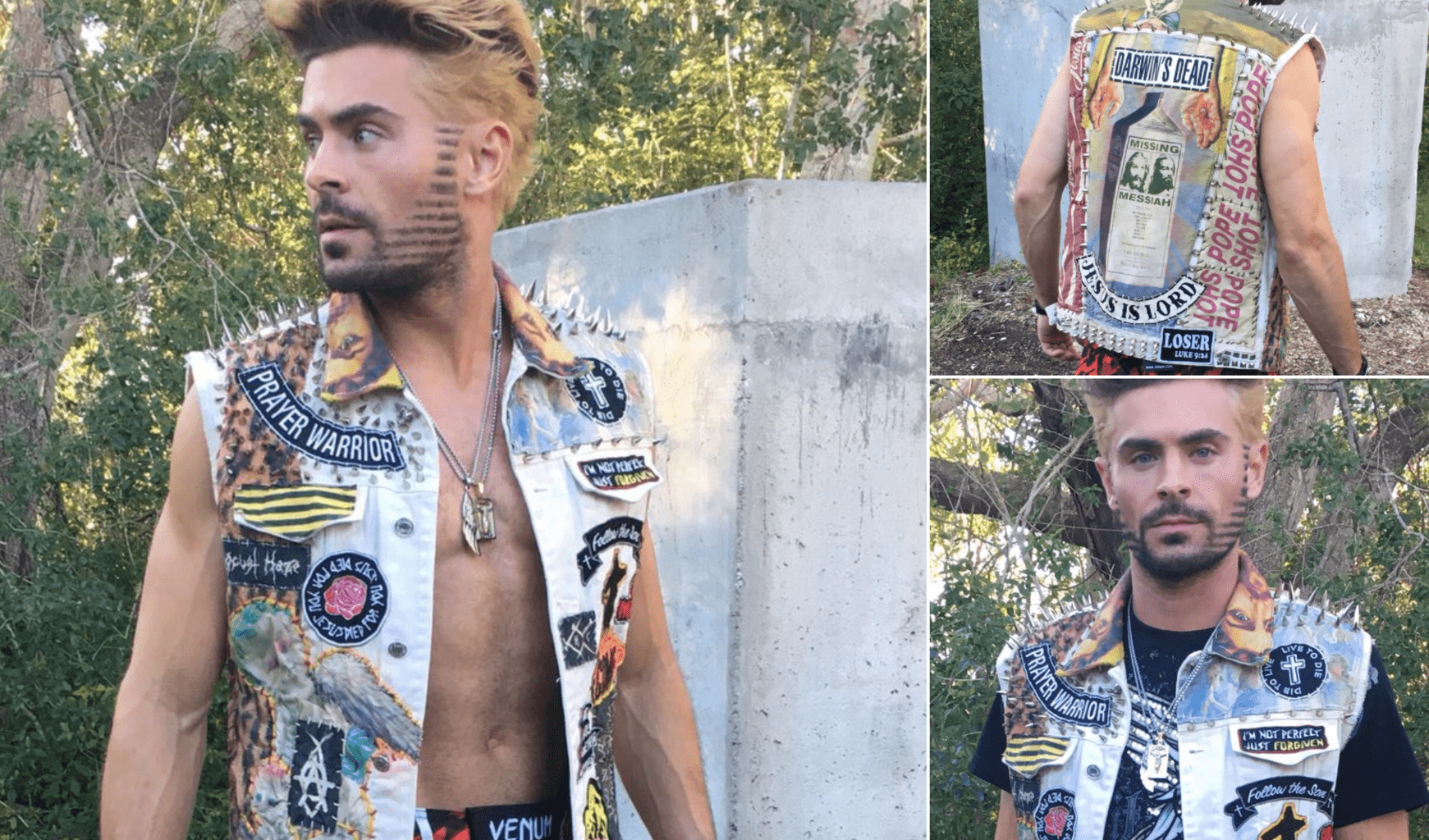 Images from the set of a new film starring Matthew McConaughey, Zac Efron, Bria Vinaite,  Isla Fisher, Snoop Dogg and Jimmy Buffett have been released, and in them, Efron is wearing a vest straight off the back of an early 2000s Cornerstone-goer.
.@ZacEfron in Harmony Korine's stoner comedy The Beach Bum – I AM SO EXCITED FOR THIS! pic.twitter.com/lSc4d2hxGD

— Angie (@nyefrongirls) February 10, 2018
The sweet sleeveless denim jacket features patches with phrases including "Darwin's Dead," "Jesus Is Lord," "Loser Luke 9:34," "Jesus Died For You," "Prayer Warrior," and  "I'm not perfect, just forgiven."
In The Beach Bum, which was written and directed by Spring Breakers filmmaker Harmony Korine, Efron plays a "hyper-Christian" dude named Flicker who meets Moondog (played by McConaughey), a man on some sort of spiritual quest in the Florida Keys.
However, the real star of the film is clearly the vest.