Cruz Claims Victory, Clinton and Sanders Tie at Iowa Caucus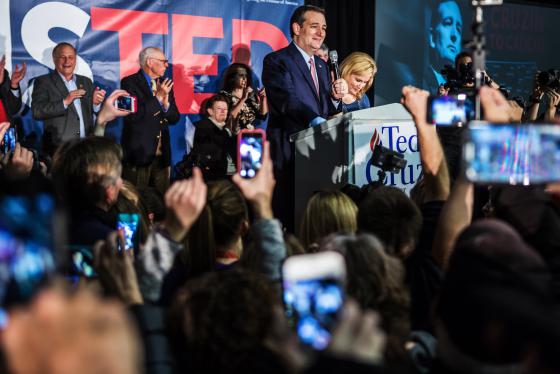 Last night, the Iowa Caucus had a record-setting turnout, which many pundits believed were Trump supporters. But, the great people of Iowa have proven them wrong. In a tight victory, voting results showed Ted Cruz with 27.7 percent of Republican votes. Senator Cruz was closely followed by Donald Trump with 24.3 percent and Marco Rubio with 23.1 percent. On the Democrat side, Bernie Sanders and Hillary Clinton virtually tied with 49.6 percent and 49.9 percent respectively.
The Iowa caucuses have been the first major electoral event of the nominating process for President of the United States since 1972. Since then, the caucuses have predicted 43 percent of Democratic candidates and 50 percent of Republican candidates that will go on to win the nomination of their political party at that party's national convention. But, more accurately, they indicate which candidates are likely to drop out owing to lack of support. Mike Huckabee and Martin O'Malley wasted no time on that score, announcing the suspension of their campaigns during the caucus.
Tiffanie Brunson
Tiffanie is the Social Media Coordinator at RELEVANT. She enjoys assorted Italian meats, meaningful conversations, and long, romantic walks to the fridge. You can follower her life adventures on Twitter @tiffaniebrunson.