Destination of the Week: Australia's Horizontal Waterfall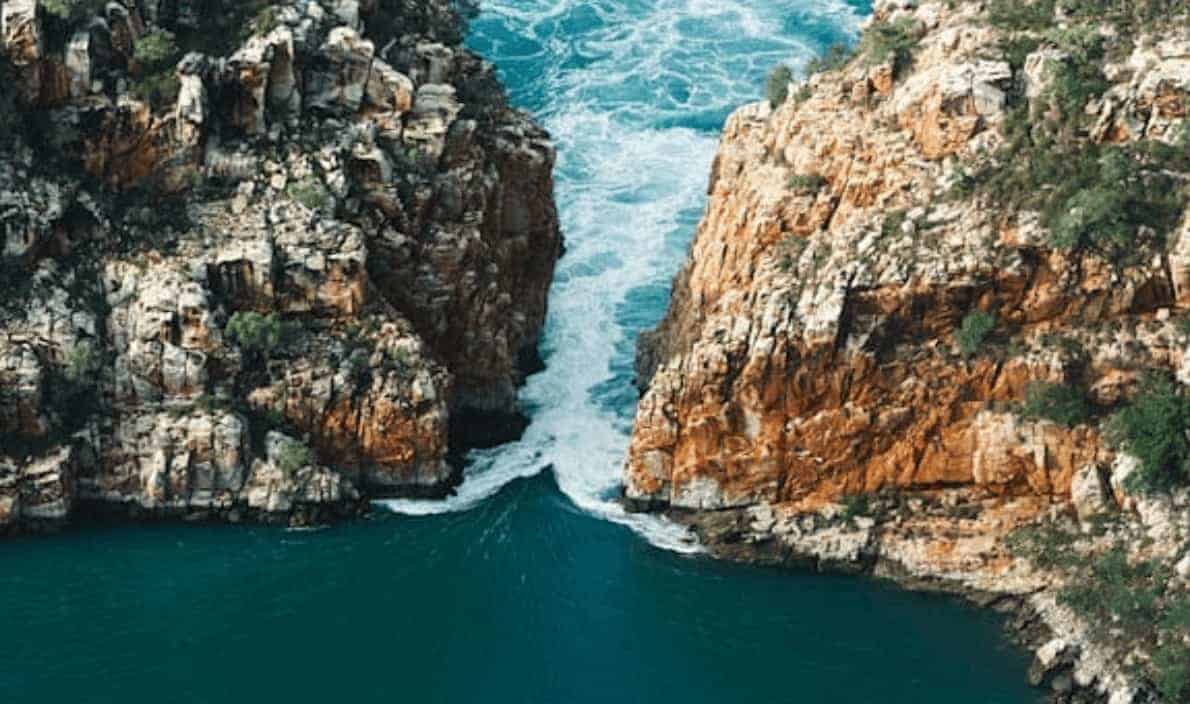 If you're looking for a summer vacation that's truly mind-blowing, it's time to renew your passport. Head to Talbot Bay in Australia, where the Horizontal Falls cut a bizarre optical path through a cliff face.
When the high tide shifts through a gap in the McLarty Range, the tidal movement causes a build up on one side of the cliff face, and when it breaks through, the current creates the illusion of a horizontal waterfall. When the tide flows the other direction, the effect reverses.