Diaper Up: 'Rugrats' Is Coming Back With a New Show and a New Movie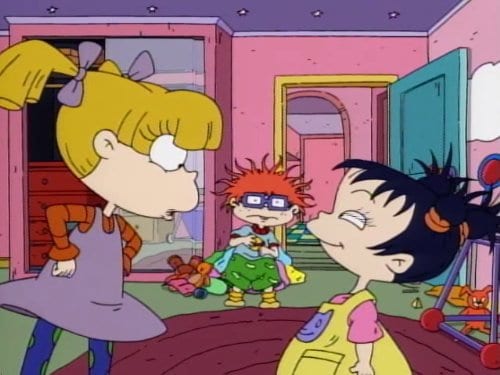 After all these years, we suppose Angelica really wasn't so bad after all, and you know what, Reptar was pretty dang cool. Nickelodeon and Paramount Pictures announced today they're going to relaunch the popular '90s cartoon Rugrats, with a new TV show already in production and a movie set to be released in 2020.
The new series and movie will bring back Tommy, Chuckie, Phil and Lil and Angelica, but also introduce some new characters. The movie is reported to be live-action with CGI characters (if you ask us, that sounds like a bit of a gamble). The good news: The show's original creators, Arlene Klasky and Gabor Csupo and Paul Germain, are back to serve as executive producers. (h/t Variety)
Rocko's Modern Life and Invader Zim are also being rebooted alongside Rugrats. Will modern kids take to the classics like we all did back in the '90s? We sure hope so. Angelica might have something to say about that.