Did the Academy Just Tweet Out Its Own Oscar Predictions?
The Oscars are this Sunday and everyone is anxious to see just who the Academy will deem worthy of Hollywood's highest honor. Everyone except people who are on Twitter, where the Academy's official account tweeted — then deleted — an Oscar prediction ballot on Monday. See for yourself.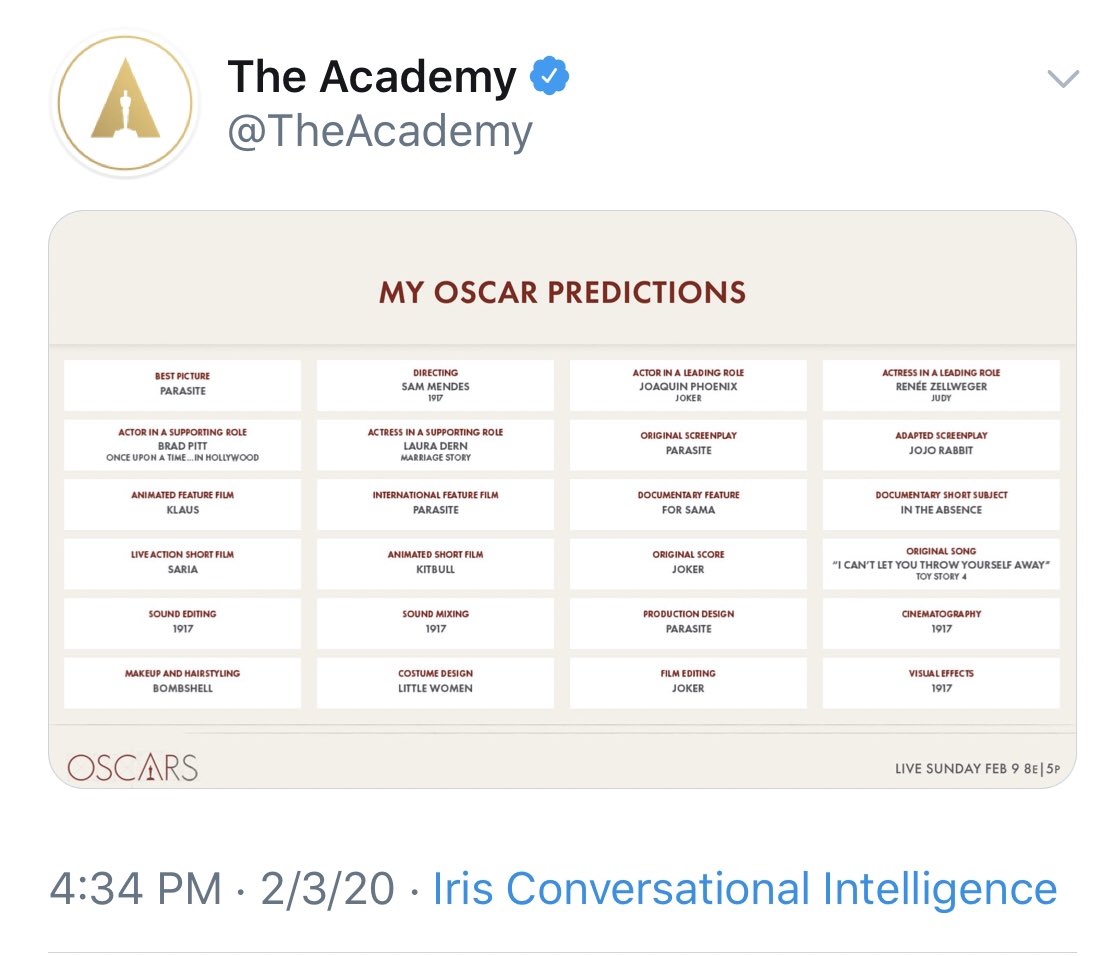 All things being equal, this all looks pretty plausible. Brad Pitt is headed into this week with a lot of momentum from smaller award shows and Sam Mendes is the odds-on favorite for Best Director. Parasite taking home Best Picture would be a slight (but welcome!) surprise and Kitbull taking the Best Animated Short over Hair Love would be unfortunate but otherwise: you could put together a worse prediction ballot. Especially since this one, you know, is coming from inside the house.
A short time after this was tweeted, the Academy posted an "explanation", blaming a "brief issue on Twitter" which made fans' predictions "look like they came from our account." You know, just a normal Twitter glitch that could happen to anyone.
Whatever else this is, it's almost certainly not an accidental leak of next Sunday's winners. The voting deadline isn't until the end of today (February 4). But given the uproar around the three-year-old uproar when La La Land was accidentally named Best Picture over the actual winner Moonlight, it's no surprise that film-heads are on high alert for impropriety. But other than this one very small and relatively low-stakes instance, all other voting processes in America right now are going just great.