Donald Trump Says His Favorite Bible Verse Is the One About Taking an 'Eye for an Eye'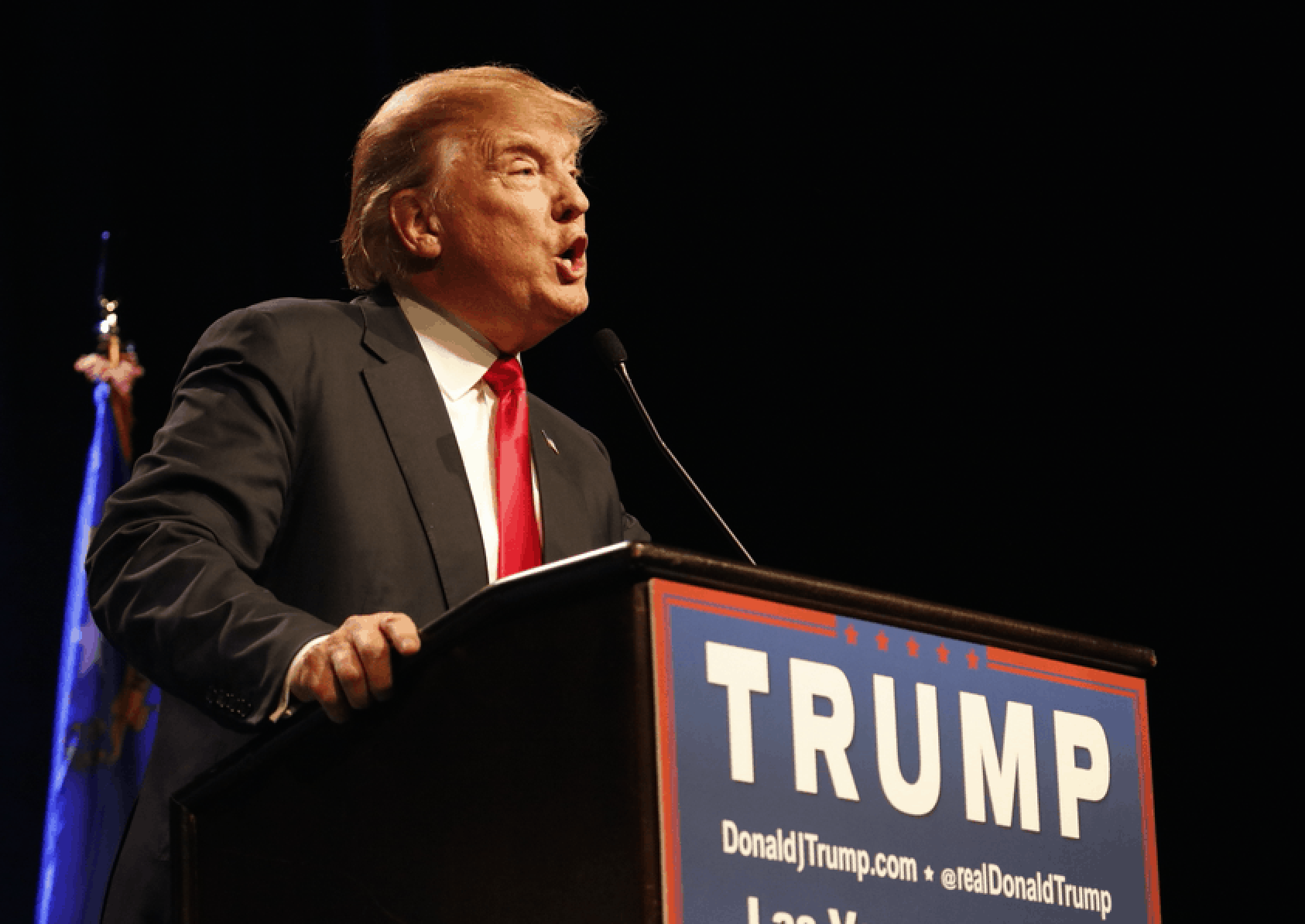 GOP presidential hopeful Donald Trump was recently asked what his favorite Bible verse was, and he made an interesting choice. He told Rochester's WHAM 1180 AM:
Well, I think many. I mean, when we get into the Bible, I think many, so many. And some people, look, an eye for an eye, you can almost say that. That's not a particularly nice thing. But you know, if you look at what's happening to our country, I mean, when you see what's going on with our country, how people are taking advantage of us, and how they scoff at us and laugh at us. And they laugh at our face, and they're taking our jobs, they're taking our money, they're taking the health of our country. And we have to be firm and have to be very strong. And we can learn a lot from the Bible, that I can tell you.
The verse he's apparently referencing comes from Exodus 21, outlining Old Testament laws for dealing with personal injuries. It reads: "If there is serious injury, you are to take life for life, eye for eye, tooth for tooth, hand for hand, foot for foot, burn for burn, wound for wound, bruise for bruise." However, the statement an "eye for an eye" also appears later, in the New Testament teachings of Jesus. In Matthew 5's Sermon on the Mount, He challenges the old law:
You have heard that it was said, 'Eye for eye, and tooth for tooth.' But I tell you, do not resist an evil person. If anyone slaps you on the right cheek, turn to them the other cheek also. And if anyone wants to sue you and take your shirt, hand over your coat as well. If anyone forces you to go one mile, go with them two miles. Give to the one who asks you, and do not turn away from the one who wants to borrow from you.
The next verse discusses the importance of loving your enemies.