What Going Back to School on 'Undercover High' Taught This Youth Pastor About His Ministry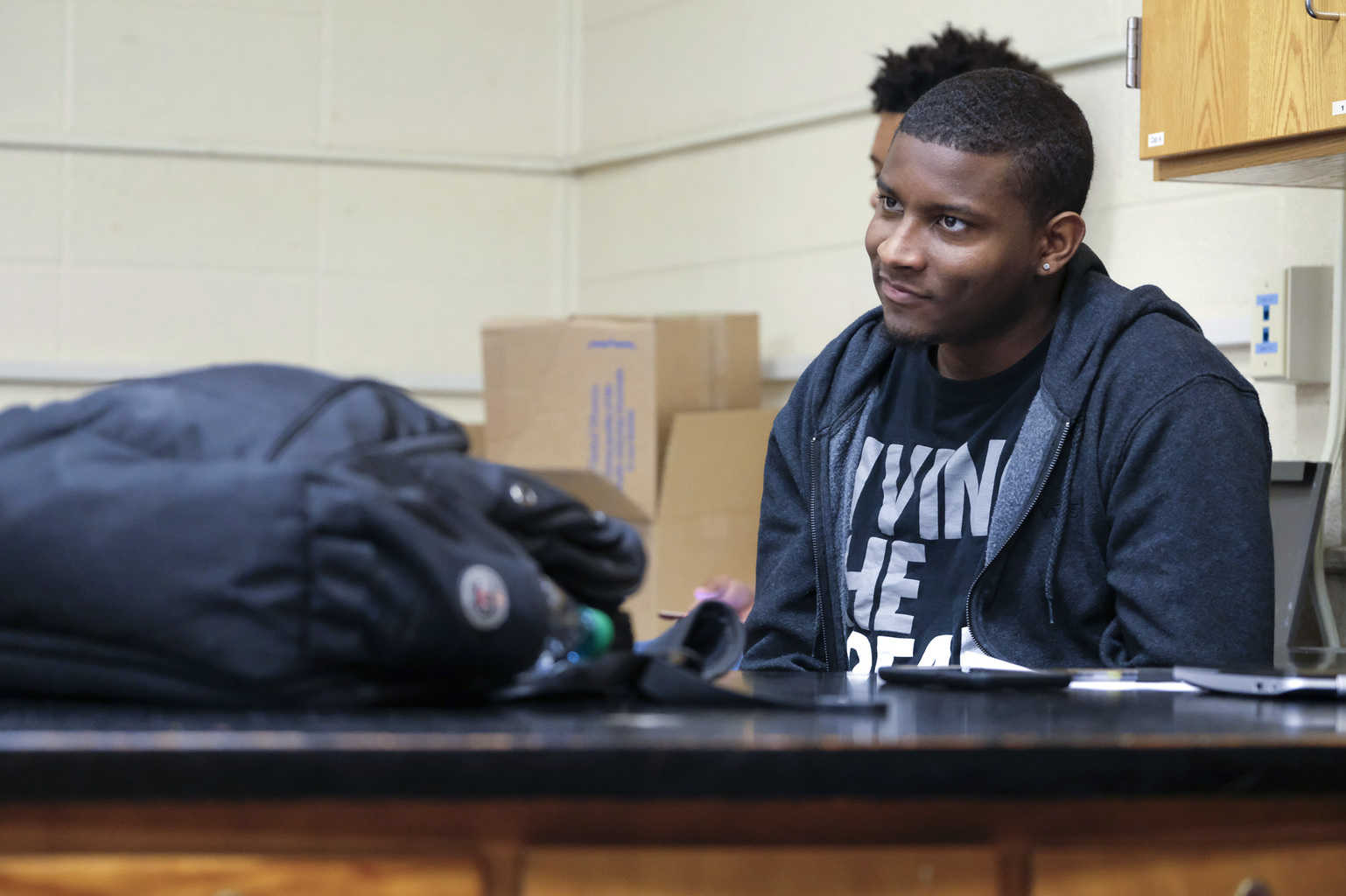 Undercover High (A&E) is a new documentary series where young adults go back to an American high school, undercover, to spotlight the challenges teens face today. One of the "undercover" participants is a youth pastor from Nashville, Daniel Goodloe. Joshua DuBois, author, consultant and President Obama's former faith-based director, worked as a consultant on Undercover High and interviewed Daniel about his life and role in this powerful new series.
Daniel, I'd love for you to share about Undercover High, but first, tell us about yourself. What were you doing before you decided to go back to high school?
I'm a student minister in Nashville, Tennessee, through a nonprofit ministry called the West Nashville Dream Center. It is a pretty diverse program. Kids from all over the city come to get help and take advantage of our programs and services. My mission in life is to help kids be the best they possibly can be by building relationships, building community and through those things, seeing their lives change.
I am constantly helping kids reimagine their own situations and the way they see the world. I take kids on trips outside the city, lead retreats and just help them be kids again. I love to remind kids that just because you are born into a situation, that doesn't mean it has to be your story, but instead they can walk into something greater, filled with hope. I want high school students to know what God has for their life.
That's incredible. So with all that you're doing, why did you decide to go back to high school undercover in Undercover High?
As a student pastor, I want to be the best leader that I can be. Part of that means understanding what it is like for my students from their perspective. I had a ton of conversations with my students in my ministry who would say to me, "You don't understand! You don't understand." I eventually told myself, "I am going to understand."
The best way to do that was for me to put on the shoes of an 18-year-old high school senior and walk around with other high school students for a few months.
What was high school like for you when you were a teen? And how was it going back?
I just remember how much I put up a false front when I was in high school. I really struggled with reading, and I remember the feeling of being exposed in a freshman English class during a "popcorn reading" exercise where the teacher would randomly call on students in class to read a paragraph. I was terrified of being called on. When she finally called on me, I remember stumbling over words. It was a disaster, and I remember learning how to hide as a result of that experience.
Part of the process of doing Undercover High was also a personal journey in going back to face my own fears.
It was really refreshing how much the teachers [at Highland Park High School] cared. The English teacher I had at Highland Park, Ms. Walton, was so encouraging. She breathed life into me and into her students every day. She let us know it was OK to not be OK. And how to keep moving forward in the face of failure or disappointment. And so, it ended up being this beautiful reminder that God wasn't done with me yet, that even in the midst of failures I could keep taking steps forward and grow.
What did you learn from your experience on Undercover High?
So many things. It is like I am a new person as a result of this. It was such a spiritual journey because going back to high school was so disorienting. On one level, I was facing my own past experiences and my own struggles from high school.
On another level, it was hard to divorce my experience as a youth pastor in interacting with other students. I constantly found myself questioning what I was supposed to do or say because I didn't want to disappoint these kids. I knew I was only going to be there temporarily, and I know how important it is to set good boundaries and expectations for students. It is so important to be there for a kid if you say you are going to be there. So honestly, I kinda had a breakdown during the shooting, and it led me to ask God for help on how I could interact with other students. And in the second half of the series, you'll see some really beautiful ways that developed.
How is this experience affecting the way you do ministry now?
Coming back to Nashville, I basically turned the way I do student ministry on its head. I just had a much better understanding of how growth happens, and in inviting God to be in the midst of that, I developed a new confidence of faith that I could share with my students. There's a lot of stories in the Bible about planting seeds. And there are always seasons in planting seeds where nothing happens.
And so often that can feel like the day-to-day of high school, being told that something is going to happen but really there is nothing coming out of the ground. But that doesn't mean the seed is dead! And so in remembering that God is with me in each step, even when I can't see results, I can remind my students they are not alone. God is with them. I'm with them, giving them the encouragement to take the next step.
But mostly, after seeing what these teachers did at Highland Park, it renewed my passion for my work. I am going to do whatever it takes to create every opportunity for these kids to be the best they can be.
Undercover High airs on A&E Tuesday at 10 p.m.
https://www.youtube.com/watch?v=ygVDaNhZUHQ
Joshua DuBois
Joshua DuBois, author, consultant and President Obama's former faith-based director.