Jerry Falwell Jr. Says GCU Isn't Really a Christian University After It Overtook Liberty as the World's Largest Christian U.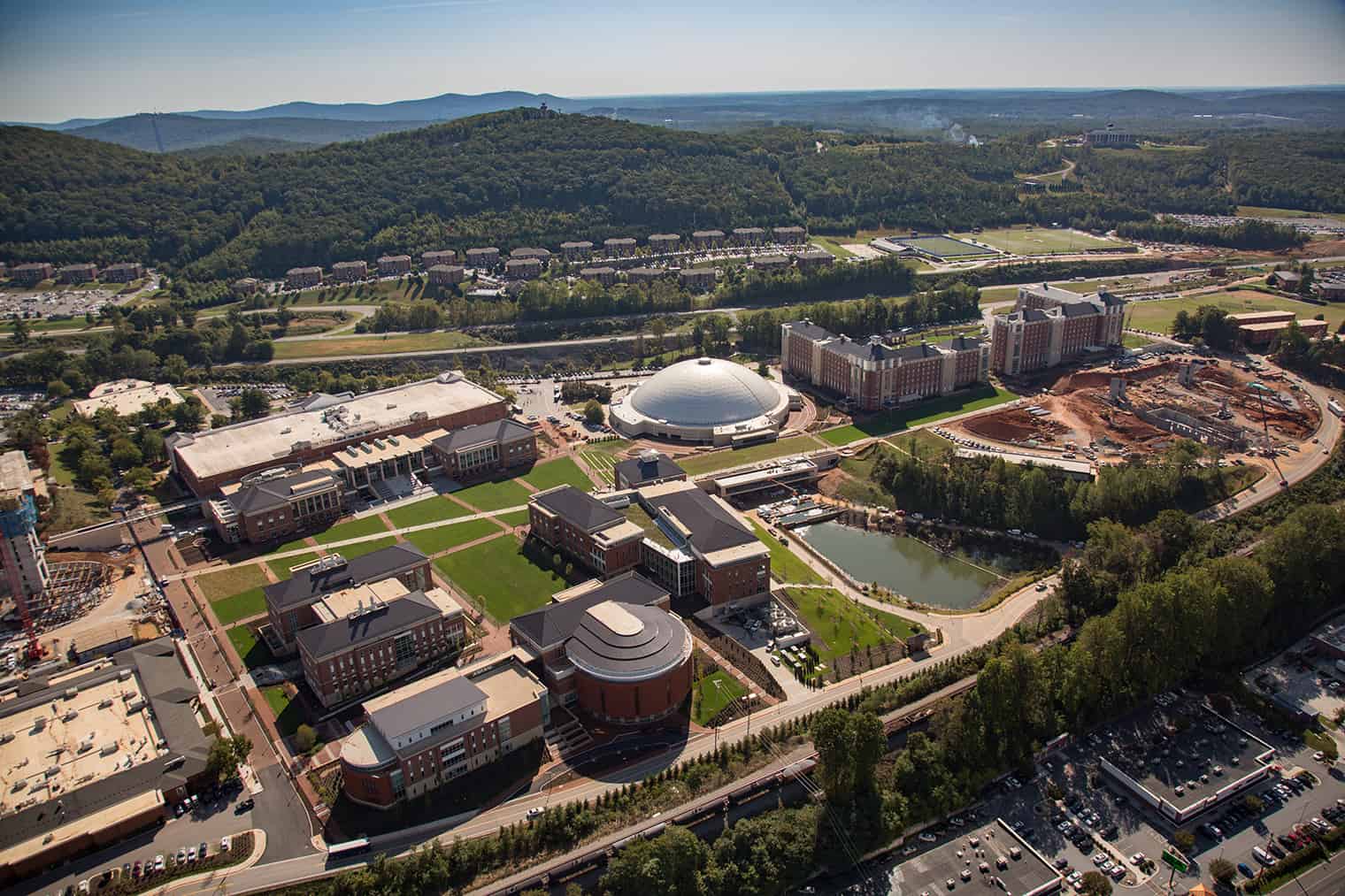 For the past six years, Liberty University has publicly claimed the mantle of being the largest Christian university in the world. It was on the website and on press releases. University President Jerry Falwell Jr. even said it while speaking at the 2016 Republican National Convention.
The university is working on removing all the references from the website since Grand Canyon University now holds that distinction. However, after Religion News Service originally posted the news, Falwell reached out to RNS and suggested GCU and Liberty are not operating under the same definitions of Christian school, that they're using different metrics to define it and they could possibly share the claim.
"Our definition of a Christian university only includes universities who hire faculty who adhere to fundamental Christian doctrine. GCU does not. Liberty does," Falwell said in a statement provided to RNS.
GCU responded with a statement that said: "As a Christian institution, GCU is committed to distinctively Christian approaches toward education that are grounded in theological conviction, development of sound character, and the capacity to live in ways that honor God, benefit others and contribute significantly to the common good."
Liberty's enrollment number stands at 109,921. GCU's is 111,211.
Falwell argues that Liberty has more full-time students by about 2,000, so they could still qualify as being the largest.
"In any event, Liberty will remain the largest non-profit Christian university in the world and the most prosperous and successful academically and athletically by almost any metric for years to come in our opinion," Falwell wrote in the statement.