Reminder: Guillermo del Toro Said 'The Muppet Christmas Carol' Is the Best 'Christmas Carol' Movie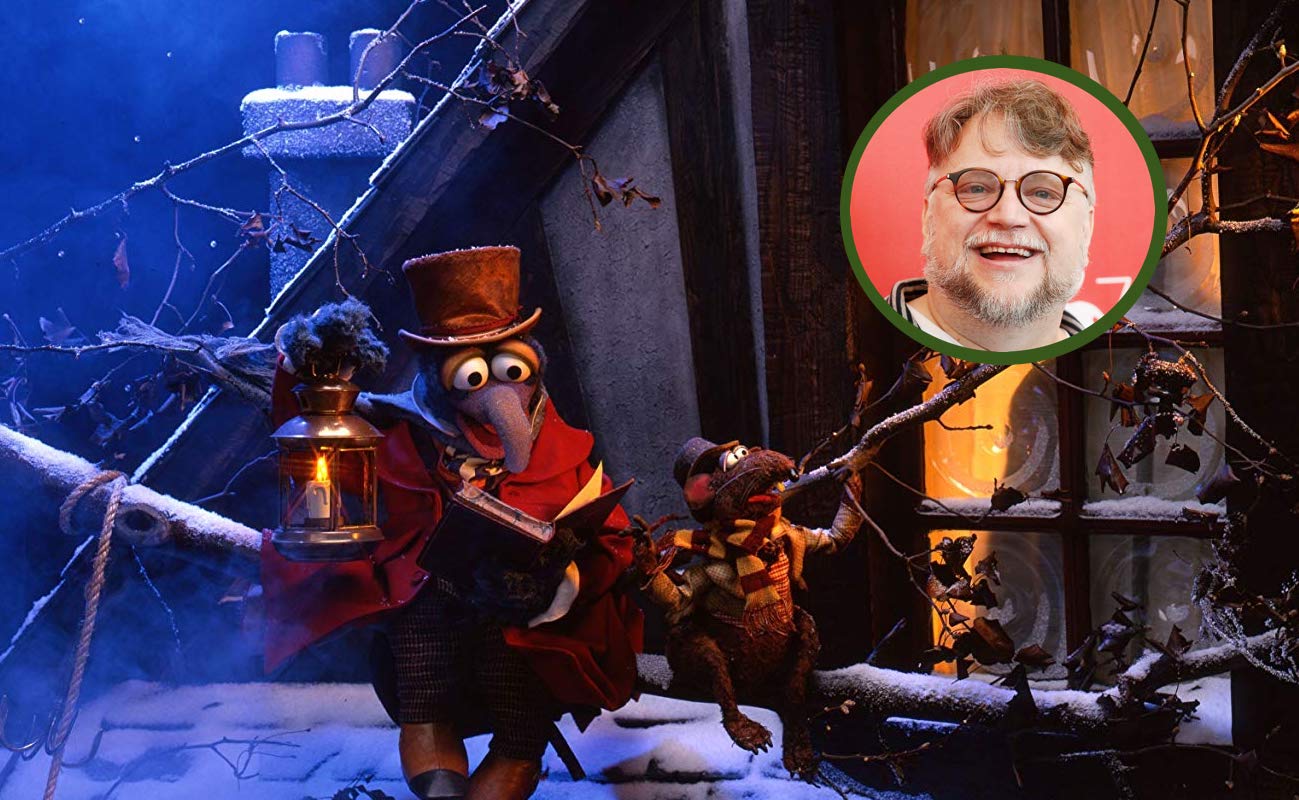 Few classic tales have gotten as many cinematic adaptations as Dickens' A Christmas Carol. And why not? It's heart-warming, imaginative and has lots of opportunities for filmmakers to stretch their abilities. But which one is the best version? You've got Robert Zemeckis' motion-capture version starring Jim Carrey as Ebenezer Scrooge. You've got Disney's animated version, in which Scrooge McDuck takes over as Ebenezer, closing the loop. You've got Cliver Donner's classic version from 1984, and the even more classic 1951 black and white take.
But what does Oscar-winning filmmaker Guillermo del Toro think? It seems like the creator of Pan's Labyrinth and The Shape of Water would have some sway here, especially since Dickens' tale — given its indulgences in the otherworldly — seems right up del Toro's alley. And now, he has spoken and crowned Brian Henson's The Muppet Christmas Carol the king.
Because IT IS- https://t.co/UQPEPKJxYi

— Guillermo del Toro (@RealGDT) December 21, 2019
The tweet links to Ethan Warren's analysis over at the excellent movie nerd hub Bright Wall/Dark Room, which argues that "the filmmakers created a work of art that I would argue is just about perfect. And though it has never put a scrap of gold or silver in my pocket, I believe it has done me good and will do me good; and I say, God bless it."
Michael Caine, who stars as Scrooge, seems to agree. He told GQ in 2016 that he'd done the movie because he wanted to star in something his then-young daughter could watch. "That's why I did it. And it was lovely," he said. "I think it's the funniest of the lot. I see it every year, because it's on television every year at Christmas. It can never grow old, unlike me."
Perhaps you doubt, but ask yourself: does your preferred version have Kermit the Frog and a team of mice ice skating with a team of penguins on Christmas Eve? Well??