Han Solo Is a Great Hero Because of His Failures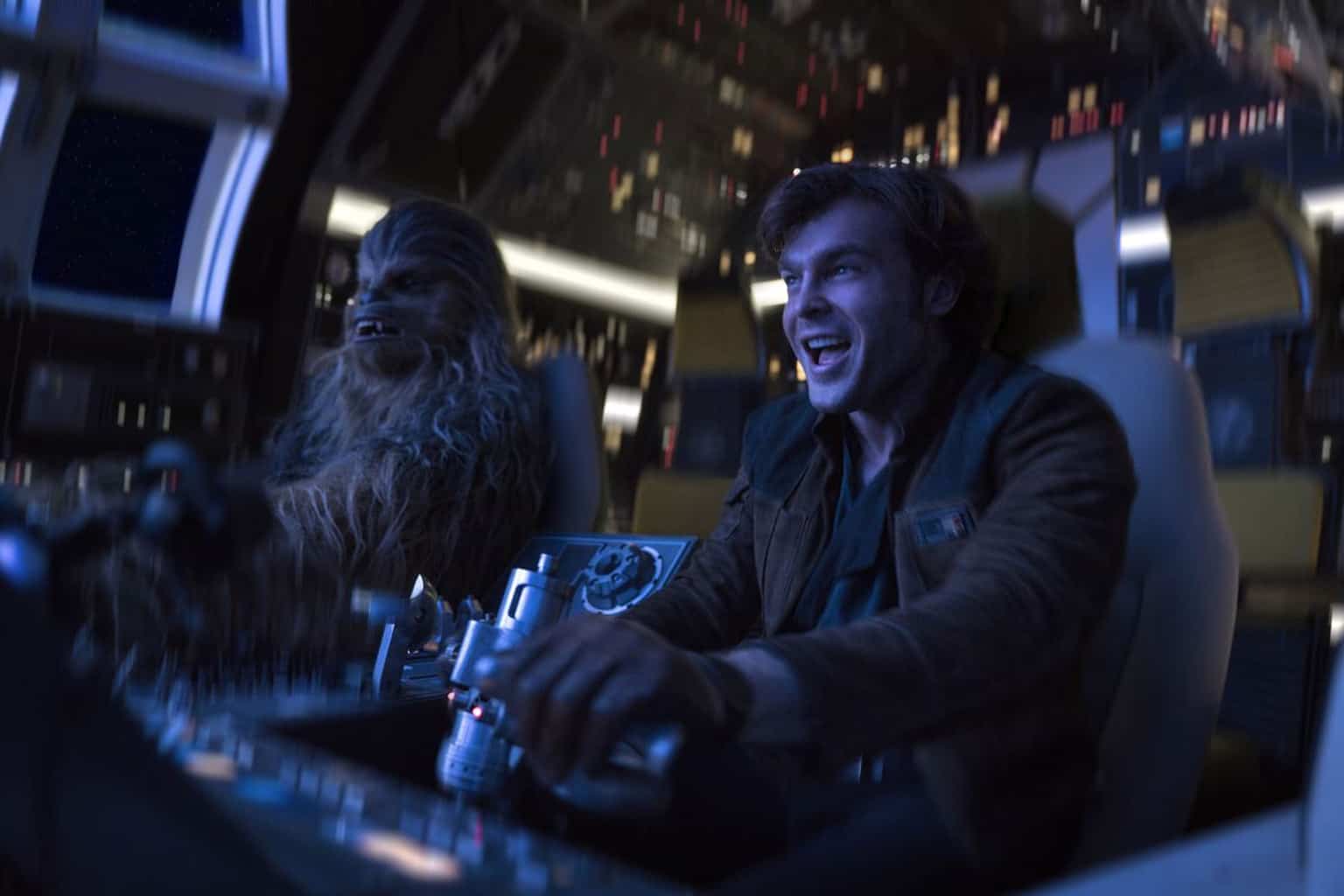 Han Solo is well-known for being a complicated, yet likable scoundrel. When in danger, he makes impulse decisions and attempts the impossible, and we love to see him go for it. But if you pay close attention to the Star Wars movies Han appears in, you'll notice the smuggler almost always fails at what he's trying to do. And it's this realization that made me love Solo: A Star Wars Story against all odds.
Let's review just a few of Han's most notable failures. In the first Star Wars movie, Han tries desperately to keep a low profile as a Stormtrooper after a shootout on the Death Star, but his cover is blown almost at once. In another scene, he chases stormtroopers down a hallway, only to be ambushed by dozens more laying in wait. In fact, A New Hope ends with Han failing in his original plan to leave with his money and pay off Jabba. Instead, he pilots the Millennium Falcon to save Luke Skywalker and the Rebellion.
We can keep going for a while, all the way to Han's final appearance in The Force Awakens, when he fails to bring his son, Ben Solo, back to the light side. This is the failure that finally kills Han, though he has Rey, a new character, step in to take his place.
Despite Han's shoddy track record, we still root for him. Because after every time Han loses, he tries again. When his plans fall apart, he improvises a new one to get himself and his friends out of danger. He decisively takes risks when he's called upon, even when he's not sure his plans will work. He has a lot of self-confidence, but he ultimately leverages it for the benefit of others.
Jonathan and Lawrence Kasdan clearly had this pattern of perseverance in mind when writing Solo: A Star Wars Story. The prequel explores the adventurous backstory of a younger, inexperienced Han Solo portrayed by Alden Ehrenreich. We receive a thorough exploration of how a fresh-faced, youthful Han becomes the risk-taking, self-reliant rogue of the original movies.
Solo ends up being far more enjoyable than expected in part because of Han's gradual transformation. He starts out as a naive opportunist who expects the best in most people, but he eventually grows closer to the cunning loner we recognize from A New Hope. The main point, though, is that Solo affirms the heroic qualities that make Han lovable and easy to connect with.
Characters like Luke Skywalker and Rey are written to be aspirational: the people we, the audience, want to become. But Han is written as the character most of us can already identify with. He's not the Jedi hero or chosen one. He's the guy looking at all of the space opera around him and basically shrugging in disbelief. He's a realistic mix of good and bad, which makes him endearing to watch even when he messes up. And it's his brief, scattered moments of success throughout these movies that keep us invested and wanting more from his story.
For a prequel in which we know the ultimate fate of most characters involved, Solo does well to constantly keep us guessing. You never know which scheme will work and which one will fail in order to teach Han yet another lesson. The movie will likely catch some criticism for being far breezier than some of the higher-stakes Star Wars films, and while that's absolutely true for the most part, the underlying themes of Solo are simplistic for a reason. These ideas are borrowed, in part, from four other films, and those have already given Star Wars fans plenty of information regarding who Han is and how he operates.
But in Solo, we can finally see the "why" behind his heroic nature. Han may have shot first, but he's still the scruffy nerfherder whose cocksure recklessness compels him to always go back into danger for his friends, even when his history of failure tells him he'll probably fail. Like a real hero, Han comes through when no one else expects it. Including him.
Jon Negroni
is a writer based out of San Francisco. He's also the host of Cinemaholics, a podcast that reviews movies on a weekly basis.