Here's Exactly How Long Your Halloween Candy Lasts Before It Spoils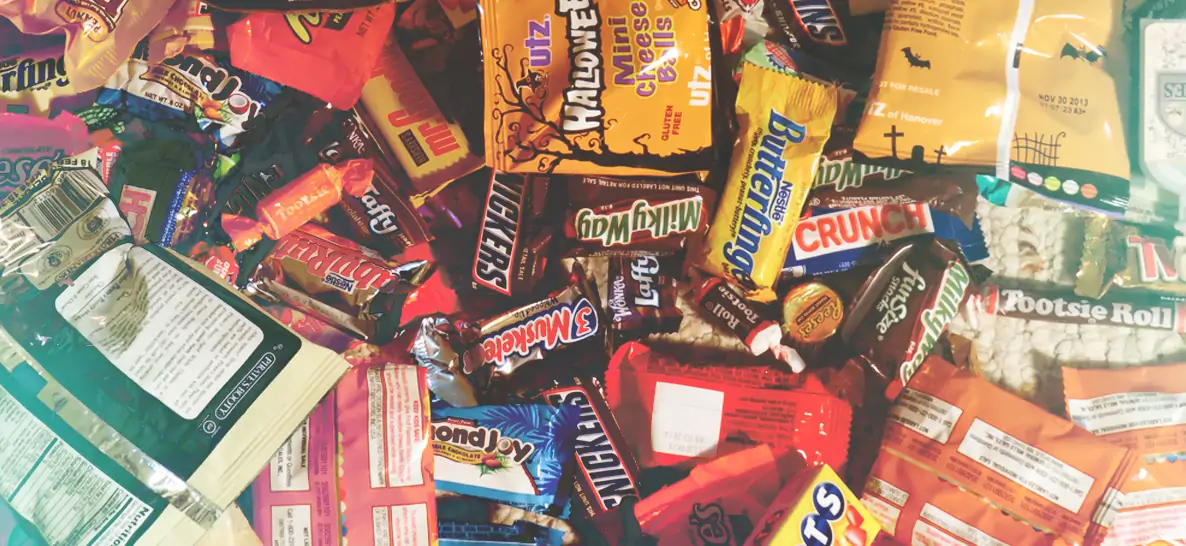 Look, you're going to score a ton of candy tonight. Correction: Your kids are going to score a ton of candy night, and you're going to lump their profits in with the reserves from your own trick-or-treat candy bowl. Now, there's good news and bad news, and it's the same news: That candy lasts a long freaking time, so you can eat a ton of it over a long stretch.
Of course, some of that candy is more prized than others, but what happens when there's nothing but Dots and Whoppers in your bowl? Is that stuff safe to eat close to Thanksgiving? Christmas? New Year's? Here's your total guide to how long Halloween candy lasts. (h/t Eater)
Milk Chocolate: 10 months in a cool, dry place
White Chocolate: 10 months
Dark Chocolate: 1-2 years in a cool dry place (the lower milk content lengthens its shelf life)

PRO TIP: Put all your chocolate in the freezer to avoid the gathering of condensation that can spoil fridge-stored chocolate (and, in our opinion, make it taste way better)

Hard candies: Indefinite. As long as Jolly Ranchers, suckers and other hard candies are kept dry, they'll keep pretty much forever. You're well on your way to having an old-lady candy dish.
Marshmallows: A) Pumpkin Peeps are trash. B) Marshmallow candies last 6 to 8 months.
Caramel/Nougat: 6-12 months at room temperature.
Candy corn: 9 months (2 months if you opened the bag; 1 day if you have any good taste at all)
Jelly candies: Ew honestly what the heck are you even doing saving this.
Look, here's the bottom line: If your candy stops tasting good, just throw it out. And if it doesn't taste good because you don't like it, or because the candy itself is garbage (shoutout banana Laffy Taffy), just pitch it. Your kids won't miss it if it isn't chocolate or Skittles.