Here's What Kelly Marie Tran Had to Say After Deleting Her Instagram Because of Star Wars Hate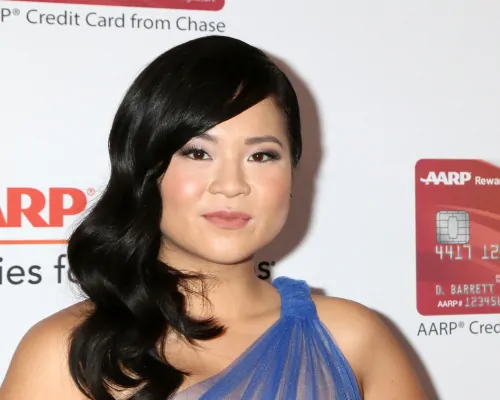 In June, all of Kelly Marie Tran's Instagram posts completely vanished. After she received a barrage of harassment from people over Rose Tico, her character in Star Wars: The Last Jedi, the actress decided she'd had enough.
Now that the summer is coming to an end and the Instagram haters have moved onto their next victim, Tran is speaking out. She recently exposed her feelings and point of view in an essay for The New York Times.
She opened up the piece with, "It wasn't their words, it's that I started to believe them," which is something that celebrities struggle with on a day-to-day basis. She goes on to explain that the bullying and harassment she's endured the past few years has awakened a feeling that she's been fighting—that she's different.
If you've been victimized by social media bullying, or even just bullying in general, you'll definitely benefit from her essay. We've gathered some of her most important points here.
Words hurt.
[lborder]
Their words reinforced a narrative I had heard my whole life: that I was "other," that I didn't belong, that I wasn't good enough, simply because I wasn't like them. And that feeling, I realize now, was, and is, shame, a shame for the things that made me different, a shame for the culture from which I came from. And to me, the most disappointing thing was that I felt it at all.
Because the same society that taught some people they were heroes, saviors, inheritors of the Manifest Destiny ideal, taught me I existed only in the background of their stories, doing their nails, diagnosing their illnesses, supporting their love interests—and perhaps the most damaging—waiting for them to rescue me.
And for a long time, I believed them. I believed those words, those stories, carefully crafted by a society that was built to uphold the power of one type of person—one sex, one skin tone, one existence.
[/lborder]
You're being lied to.
[lborder]
I had been brainwashed into believing that my existence was limited to the boundaries of another person's approval. I had been tricked into thinking that my body was not my own, that I was beautiful only if someone else believed it, regardless of my own opinion.
I had been told and retold this by everyone: by the media, by Hollywood, by companies that profited from my insecurities, manipulating me so that I would buy their clothes, their makeup, their shoes, in order to fill a void that was perpetuated by them in the first place. Yes, I have been lied to. We all have.
We should all strive for a better society.
[lborder]
I want to live in a world where children of color don't spend their entire adolescence wishing to be white. I want to live in a world where women are not subjected to scrutiny for their appearance, or their actions, or their general existence. I want to live in a world where people of all races, religions, socioeconomic classes, sexual orientations, gender identities and abilities are seen as what they have always been: human beings. This is the world I want to live in. And this is the world that I will continue to work toward.
[/lborder]
Tran ended the article with a powerful statement: "You might know me as Kelly. I am the first woman of color to have a leading role in a Star Wars movie. I am the first Asian woman to appear on the cover of Vanity Fair. My real name is Loan. And I am just getting started."