Inland Hills Church Issues Statement After Pastor Dies By Suicide Following Battle With Depression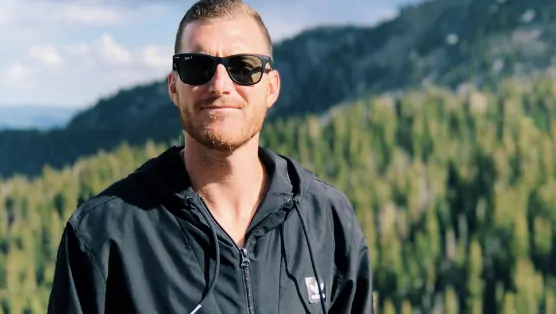 Members of Inland Hills Church in California are now struggling with grief after their lead pastor, Andrew Stoecklein, died on Saturday by suicide, leaving behind a wife and three small children. He was 30 years old.
The megachurch sent out a statement on their Facebook page late Sunday night.
In their statement they said, "Inland Hills Church grieves with heavy hearts as our Lead Pastor Andrew Stoecklein was welcomed into Heaven on Saturday night after battling depression and anxiety. It's not the outcome we hoped and prayed for, and today we grieve as a church family. In his time leading Inland Hills, Andrew reached so many with his warm wit, passionate heart for God, and teaching that always, always pointed others to Jesus. The loving husband, father, son, and friend that he was will continue to inspire us in leading others into a growing relationship with Jesus Christ.
And in this tragedy, we encourage anyone who is hurting emotionally to ask for help. If you or anyone else is struggling, the Suicide Prevention Hotline at 800-273-TALK (8255) is a potentially life-saving resource.
May we be a beacon of hope for the community, to rescue the hurting and honor the God that Andrew served so well.
Andrew, we love you. And we always will. #godsgotthis #inlandhills"
The announcement came shortly after the church had revealed that the pastor tried to take his own life on Friday morning and was rushed to the hospital and placed on life support. The church is continuing to use '#godsgotthis,' a tagline that began during a campaign when the late pastor's father battled leukemia.
In an Instagram post, his wife Kayla shared that her husband suffered from depression and anxiety.

In her statement, she said, "Last night, the love of my life, the father of my children and the pastor of our incredible church took his last breath and went to be with Jesus. It wasn't the miracle I was hoping for but he is now in heaven with his dad, free of pain, free of depression and anxiety.
He was an amazing husband, he truly made me better, made me feel like the most beautiful girl in the world, and he loved me so deeply. We fit so well together, we were one. He was an amazing daddy, his three boys are going to miss him so much. He had such a unique and special relationship with each of them. He was an incredibly gifted teacher, communicator, and pastor. He was special, one of a kind and will be missed by thousands of people all around the world.
Please pray for me and the boys. I don't know how I am going to face this, I am completely heartbroken, lost, and empty. Never in a million years would I have imagined this would be the end of his story.
If you are struggling with suicidal thoughts or actions, please tell someone. Please make sure you're not alone, and please call a friend or family member before you make that irreversible decision. You are loved and valued more than you know! #godsgotthis"
If you or someone you know are struggling with thoughts of suicide or depression, please contact the Suicide Prevention Hotline at 800-273-TALK, or text 741741 to talk with a trained crisis counselor.