Jabba the Hutt Will Finally Star In His Own Movie, Just Like You Never Wanted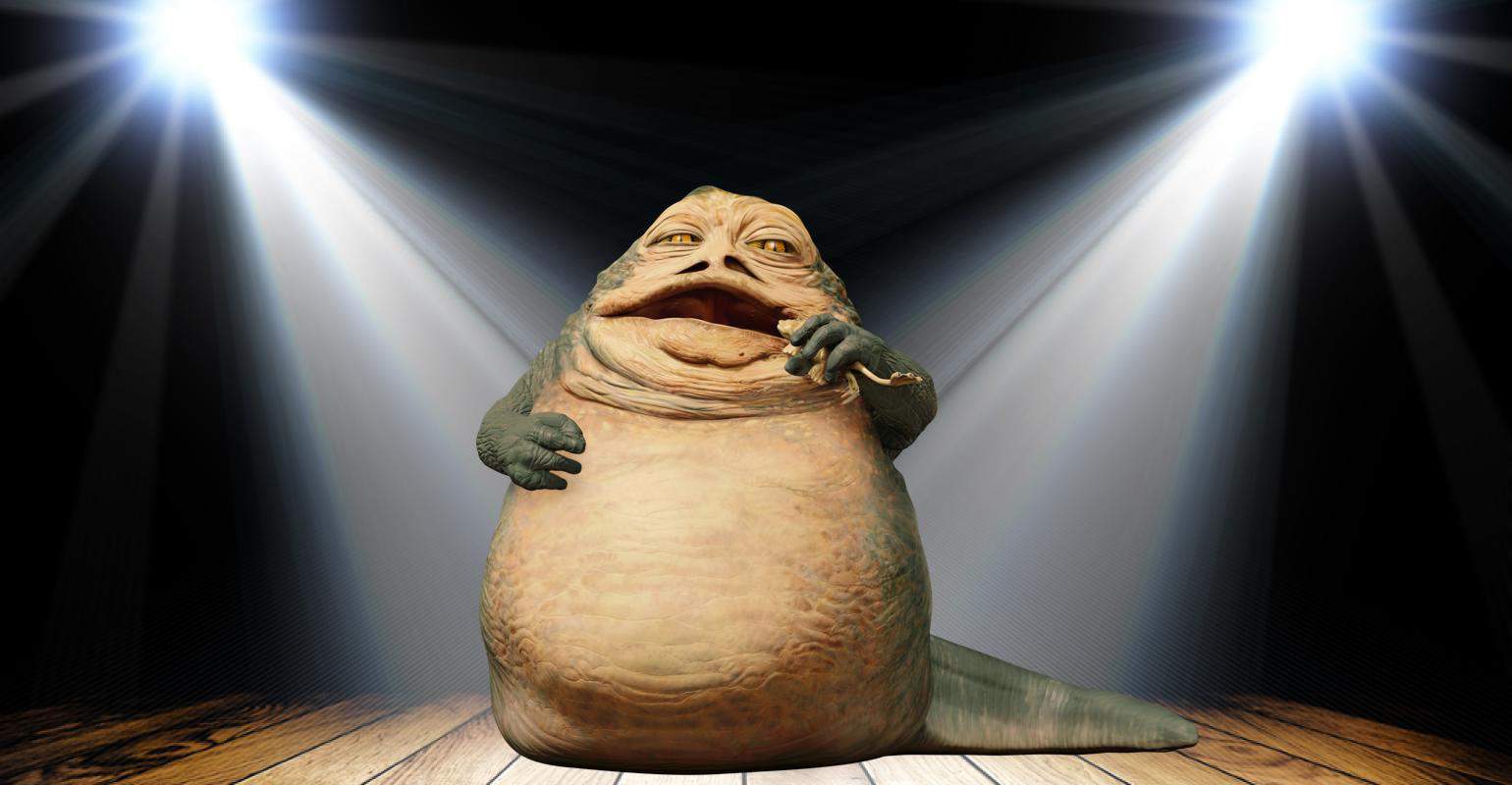 The Star Wars universe continues to get larger, with lots of new announcements of spin-off, solo movies coming down the pike. Production's already wrapping on Ron Howard's troubled Han Solo movie starring Alden Ehrenreich as the scruffiest looking nerf herder in the galaxy. There's an Obi-Wan Kenobi solo movie in the works, with Stephen Daldry (Extremely Loud and Incredibly Close) in the running to direct, and a Boba Fett movie is apparently coming too. Those are no-brainers. But there's another solo Star Wars movie that's been announced as well, starring a character most people would probably be happy never seeing again.
Yes, according to Variety, a Jabba the Hutt is "currently in development." That's great news for people who liked Return of the Jedi but wished that the morbidly obese space slug who got killed in the beginning was the protagonist. For the rest of us, well, it's a little less good. Now, it's possible that this could end up being a dark, fascinating look inside the conniving mind of a sick sack of slime. Anything's possible. But it's also a little weird that with a rich universe full of imaginative characters, Jabba is one of the first to get his own flick.
But who knows? Maybe it'll be amazing. In Jabba the Hutt solo movies, like life, there is no try.