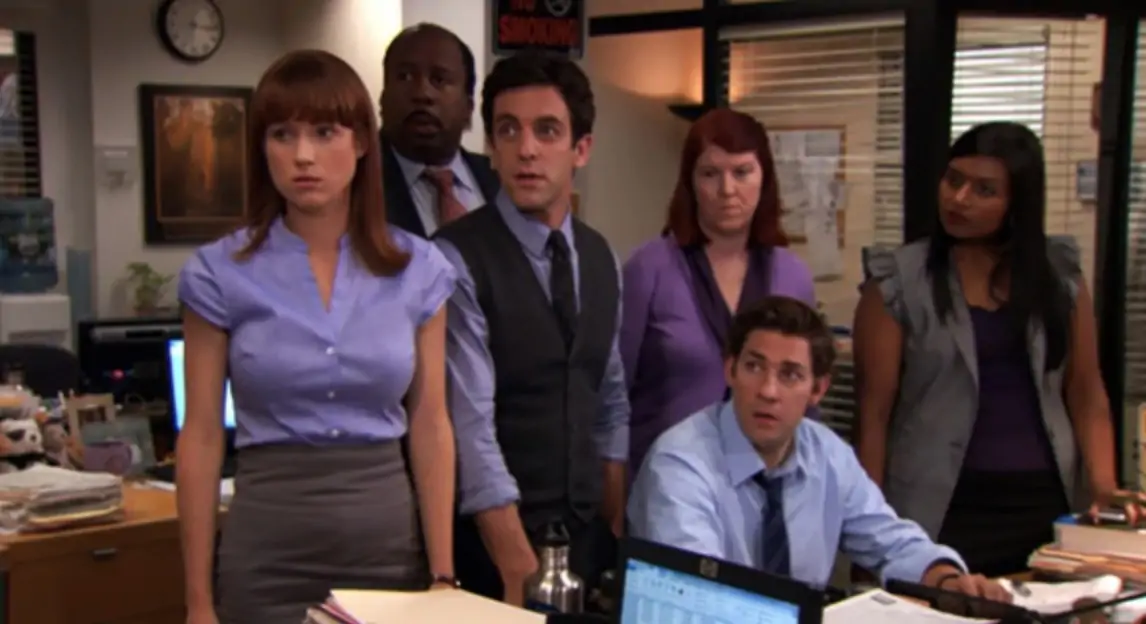 Actress Ellie Kemper was recently interviewed by E!, and opened up about her Office character Dunder Mifflin/Sabre receptionist, Erin. John Krasinski, who plays Jim, was interviewed by Variety, and was also asked about the show.
Reflecting on the character, Kemper compared her to the title role she plays in the Netflix series, Unbreakable Kimmy Schimdt: "It was so cool to play a character that was so excited about everything that was happening to her. She got a fancy job and an office, answering phones, doing her boss' errands: I think that was a thrill for her. She, sort of like Kimmy, has this wavering enthusiasm for life, which is fun to play."
She was then asked the question all Office fans want to know: Would she be in for a reunion? Good news, she's in. She said, "I think that would be a lot of fun! I don't know if everyone would, so I don't know if it would ever happen, but I would!"
Krasinksi also expressed interest in a reunion, telling Variety, "I need the incredible writers of our show to tell me what he's doing because I'm kind of worried about him. He had a whole lot of hopes and dreams, he had a lot of zany ideas, and then he went to Austin to live his life and I feel like the dreams are still in his head so let's see what he's doing now."
It can happen people.