Joel McHale Wore a 'Preachers N Sneakers' Hoodie to the Fortnite Celebrity Pro-Am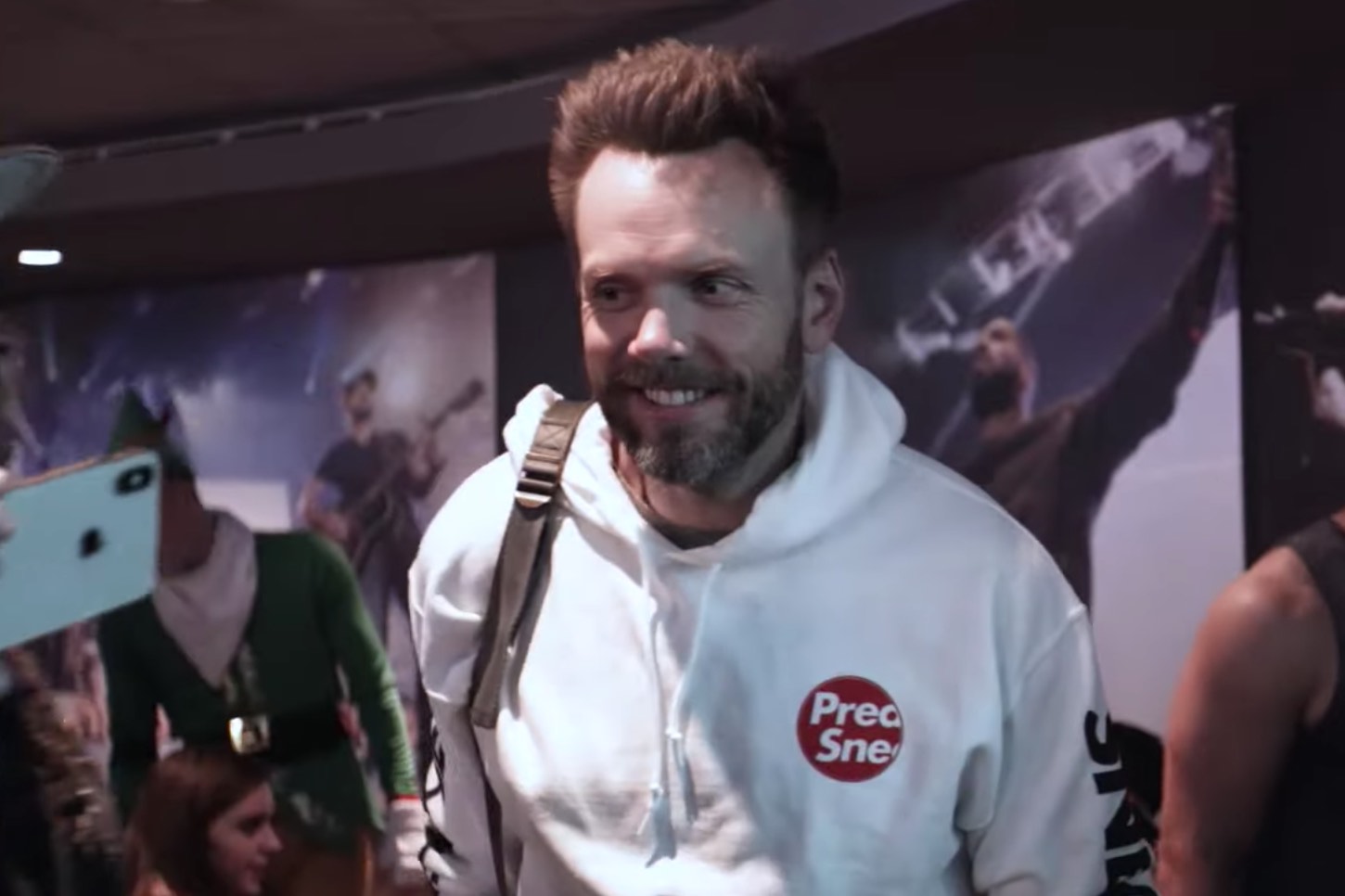 https://www.instagram.com/p/By0Ex8Dnhhz/
https://www.instagram.com/p/Bykk0bohWKV/
This weekend, Epic Games held its Fortnite Celebrity Pro-Am, and comedian Joel McHale was one of the celebrity competitors on hand. And for the event, McHale had a very interesting wardrobe selection: He wore a Preachers N Sneakers hoodie. 
However, according to the caption to this video from the Preachers N Sneakers Instagram feed, the hoodie may have been intended for another of the tournament's celebrities: "When Joel Mchale tells you he can get a hoodie on Marshawn Lynch then proceeds to keep it for himself."
McHale isn't the only celebrity to rock a hoodie from the viral Instagram account that displays images of pastors rocking very expensive footwear. Roots drummer Questlove wore a similar hoodie to the premiere of the movie Shaft last week. In a fairly ironic turn of events, PreachersNSneakers might end up being a pretty hotly desired brand in and of itself.
In a recent interview with RELEVANT, McHale opened up about his faith and the role it plays in his life.
"For me, faith has been a sanctuary, but not somewhere I hide," he said. "It's not a place I go Sunday morning before going out Sunday night to deal cocaine. It's not like these things are compartmentalized. Once you start believing, it's nearly impossible to extract yourself from faith. It should be in every part of your life. I don't know what I would've done without it, and I shouldn't take it for granted. I need it. I need Him all the time."