John Grisham Speaks Up For Child Sex Offenders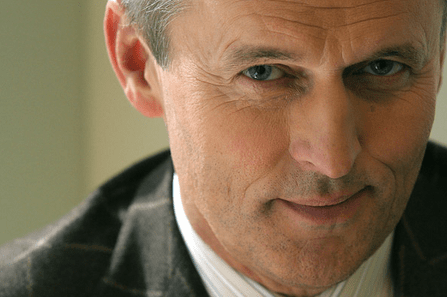 John Grisham, human law thriller machine behind books like The Firm and The Pelican Brief, opened up to an interviewer about his thoughts on those who download child porn, and how the law is too hard on them and "They haven't hurt anybody, OK? They deserve some type of punishment, whatever. But ten years in prison?" Yikes. From The Telegraph:
A friend of mine, ten years ago, was drinking. His drinking was out of control. And he went to a website …And it said, 16-year-old girls. So he went there. Downloaded some stuff. It was 16-year-old girls who looked 30. You know, they were all dressed up and whatever. He shouldn't have done it, it was stupid. But it wasn't 10-year-old boys and he didn't touch anything …And he went to prison for three years.
Tale as old as time. One minute, you're drinking too much. Next minute, you're engaging in a horrible crime that exploits thousands of innocent children for the perverse enjoyment of others. Rest your case, Mr. Grisham …
Update: Grisham has offered an apology for his statements, saying "My comments …were in no way intended to show sympathy for those convicted of sex crimes, especially the sexual molestation of children. I can think of nothing more despicable. I regret having made these comments, and apologize to all."