John MacArthur: "If Women Are In Charge, We're In Trouble"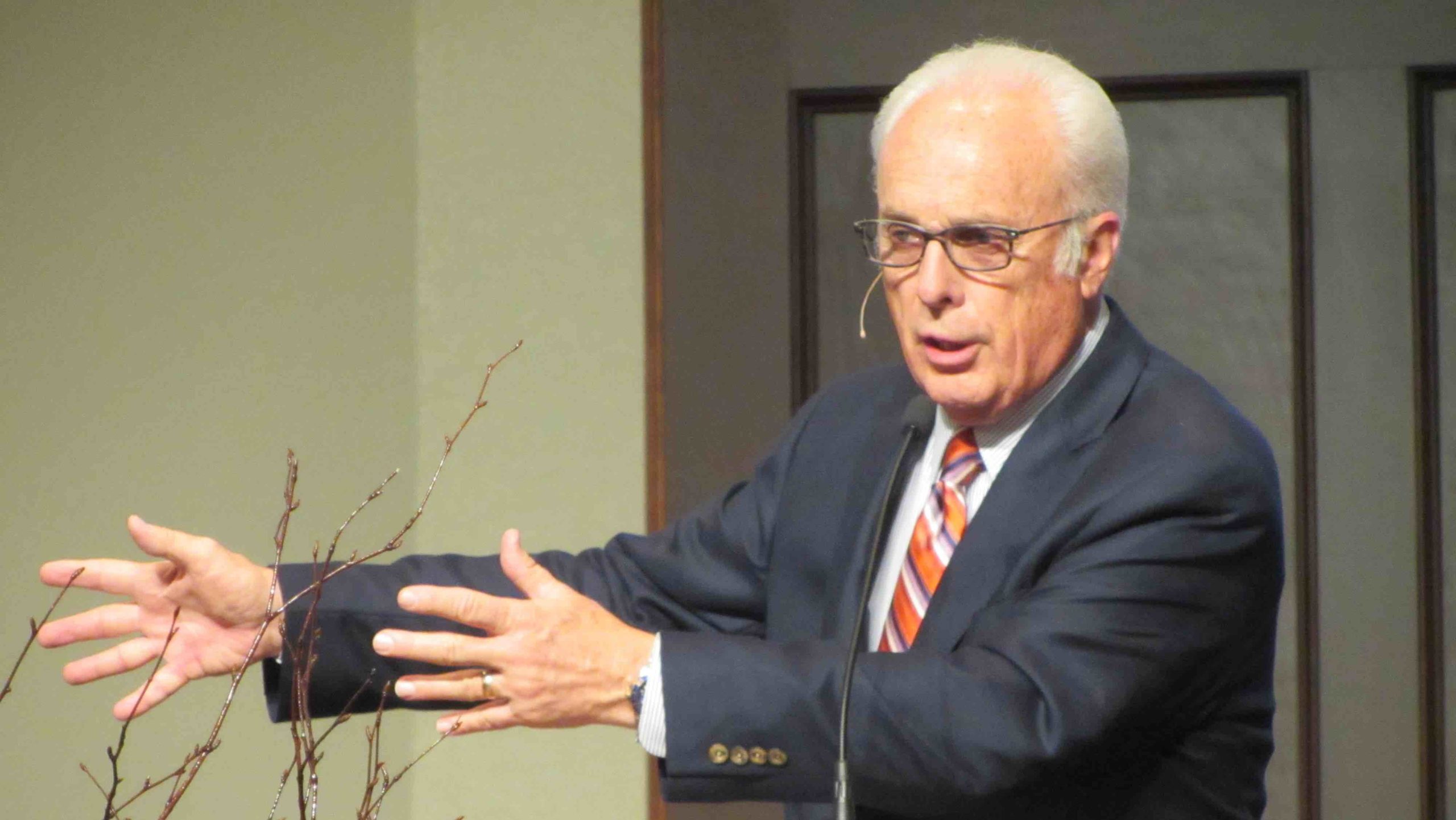 https://twitter.com/HowToBuildATent/status/1192839192092512257
John MacArthur continues to double down on his aggressively patriarchal interpretation of Scripture. After sparking outrage a few weeks ago for telling popular author and preacher Beth Moore to "go home", he's now preaching that women's "take over" of culture is leading to "trouble". "Let me tell you something: If children are in charge, we're in trouble," he said. "If women are in charge, we're in trouble,"
""When women take over a culture, men become weak;" MacArthur preached. "When men become weak, they can be conquered, when all the men have been slaughtered, you [women] can sit there with all your jewelry and junk. You've been conquered, because you overpowered your protector."
The clip is part of a longer sermon titled "Does the Bible Permit a Woman to Preach?" which MacArthur posted to his Youtube channel over the weekend.
Over the course of the sermon, MacArthur laid out his belief that women are not just ill-equipped for spiritual leadership but for any kind of leadership role. He said that "typical women's sensibilities," which in his mind include "compassion," "mercy," and "kindness" make women "more vulnerable," which is why they need men to "protect them from deception."
So there is obviously a whole lot going on here but as you might imagine, there is not an ounce of research to back up MacArthur's claims about what happens when women are in charge. In fact, a study from SP Global just last month found that organizations with female leadership tend to be more profitable. An even more comprehensive study from 2014 found that the more organizations promote women into leadership roles, the more successful they tended to be.
As many on Twitter pointed out, MacArthur's words would also seem to fly in the face of the Apostle Paul's,