Kristen Bell and Jenny Slate Are Both Backing Away From Their Nonwhite Animated Characters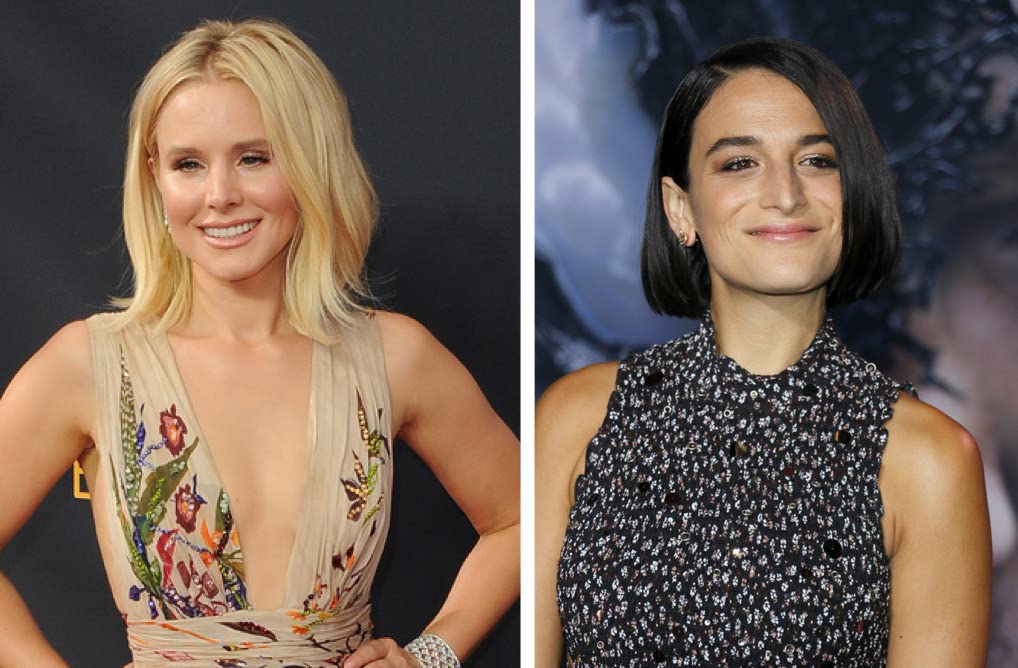 https://www.instagram.com/p/CB1coy7JkDG/?utm_source=ig_embed
On Wednesday, Kristen Bell and Jenny Slate both released statements about their work on Central Park and Big Mouth, respectively. On those animated shows, Bell and Slate — who are both white — voice young women of color. They've both fielded a little criticism for taking roles that could have gone to actors of color and, given the enormous reckoning sweeping through many facets of popular culture regarding white supremacy right now, they're giving those criticisms fresh attention.
Bell plays Molly, and she shared a statement from the whole show announcing her decision to vacate the role. According to that statement, the "entire creative team recognizes that the casting of Molly is an opportunity to get representation right — to cast a Black or mixed-race actress and give Molly a voice that resonates with all of the nuance and experiences of the character as we've drawn her." Bell will evidently remain involved with the show in a different, to-be-announced capacity.
"I am happy to relinquish this role to someone who can give a much more accurate portrayal and I will commit to learning, growing and doing my part for equality and inclusion," Bell wrote in an Instagram caption.
Ever since Big Mouth debuted on Netflix in 2007, Slate has played Missy Foreman-Greenwald a mixed-race Jewish girl. Slate said she initially justified taking on the role since Missy's mom is white and Jewish, just like Slate.
"I acknowledge how my original reasoning was flawed," Slate wrote. "It existed as an example of white privilege and unjust allowances made within a system of societal white supremacy, and that in me playing 'Missy,' I was engaging in an act of erasure of Black people."
Nick Kroll, one of the show's creators, also wrote on Instagram that he supported Slate's decision and apologized for casting her in the first place. "We are proud of the representation Missy has offered cerebral, sensitive women of color, and we plan to continue that representation and further grow Missy's character as we recast a Black actor to play her," he wrote.