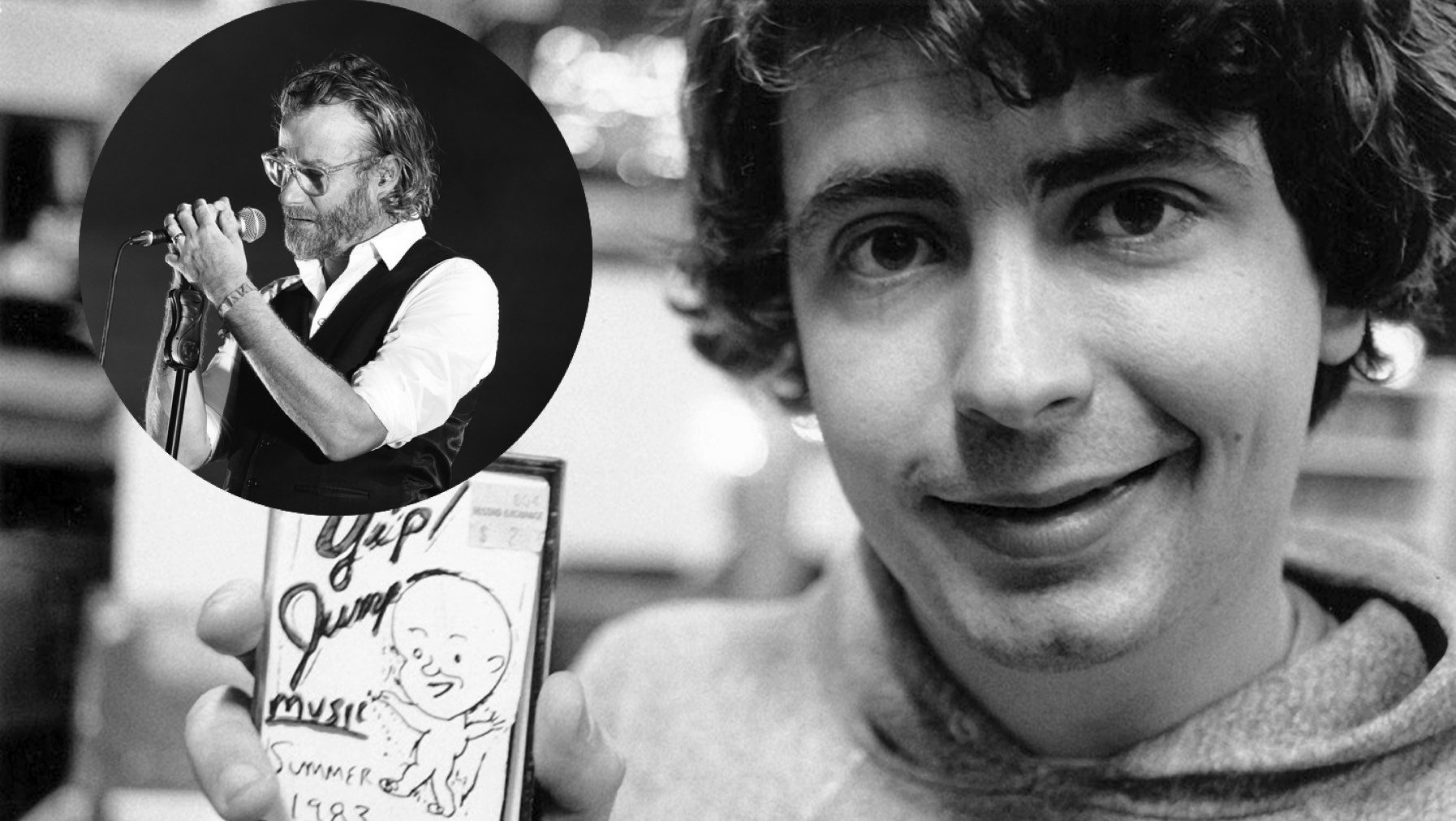 On Wednesday night, the National performed in Houston and played their "Not In Kansas", the chorus of which they swapped out with Daniel Johnston's "Devil Town" as a tribute to the immensely influential cult singer/songwriter, who died of a heart attack on Wednesday.
Brian Eno once said that not many people bought Velvet Underground records, but everyone who did started a band. You could say something similar about singer/songwriter Daniel Johnston, whose influence in the cult folk scene of the '80s and '90s far outweighs his name recognition.
Johnston's family confirmed that he passed away on Wednesday of natural causes. He was 58 years old. You may not have his heard his name, but it's a safe bet some of your favorite artists first picked up a guitar because of him.
"Daniel was a singer, songwriter, an artist, and a friend to all," the family wrote in a statement. "Although he struggled with mental health issues for much of his adult life, Daniel triumphed over his illness through his prolific output of art and songs. He inspired countless fans, artists, and songwriters with his message that no matter how dark the day, 'the sun shines down on me' and 'true love will find you in the end.'"
Johnston's distinctive style paired simple instrumentation with beguiling sentiments that unveiled their complexities over time. He had a gift for gently devastating honesty and making a single guitar or keyboard sound like a full orchestra.
Johnston had been diagnosed with schizophrenia and bipolar disorder and struggled with his physical health as well. He passed away due to complications from a kidney malfunction that led to a heart attack.
Among Johnston's many avowed fans are artists like Kurt Cobain (who called Johnston "the greatest" songwriter), Flaming Lips, Lana Del Rey, Wilco, Tom Waits, Yo La Tengo, Sparklehorse, Beach House, Death Cab for Cutie, Beck and Bright Eyes. He sang songs about love and the quest for it with simple, bewitching earnestness. "True Love Will Find You In the End" and "Some Things Last a Long Time" were among his greatest hits, although many of his songs went on to much wider audiences via the artists who covered him, much like the National did last night.
Bright Eyes' cover of Johnston's "Devil Town" landed on the Friday Night Lights soundtrack and Karen O's take on "Worried Shoes" was on the soundtrack for Spike Jonze's adaptation of Where the Wild Things Are — a song so pretty and sad this writer almost can't bear to listen to the whole thing.
In the wake of his death, dozens of his fellow artists took to Twitter to mourn. "love you forever, daniel johnston" wrote Jenny Lewis.

"A brilliant story teller and songwriter who carried my friends and I through many over night drives in the van," wrote Jack Antonoff. "So much to learn from daniel in the way he shared fearlessly."

"Rest well Daniel Johnston," said the Mountain Goats' John Darnielle. "You sure earned it."

Similar words came in from fans like Elijah Wood, Run the Jewels' el-P and Judd Apatow.
In 2005, a documentary about Johnston's life called The Devil and Daniel Johnston debuted to rave reviews and won that year's award for Best Director at Sundance Film Festival.