Max Von Sydow, Star of 'The Greatest Story Ever Told', 'Exorcist' and 'Game of Thrones', Has Passed Away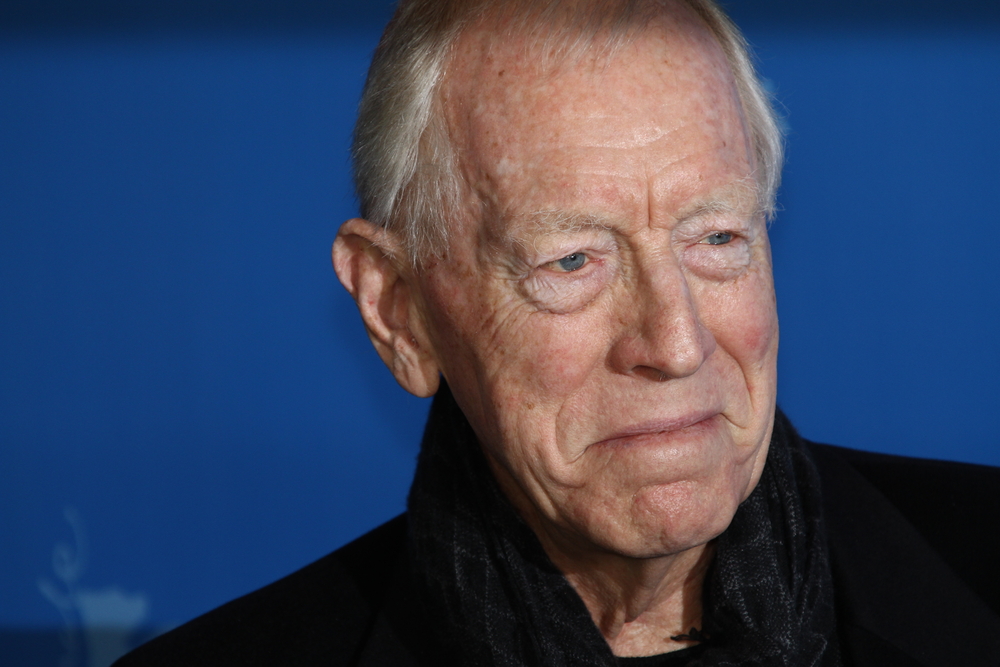 Max von Sydow, the Swedish-born actor whose rogue charm and gift for wry delivery has made him a sought-after character actor for nearly a century, has passed away. He was 90 years old.
Von Sydow starred in a litany of classic movies like The Exorcist, Star Wars: The Force Awakens, Minority Report, The Seventh Seal and Extremely Loud and Incredibly Close, for which he received an Oscar nomination. He also played characters like Ming the Merciless in Flash Gordon, Blofield in Never Say Never Again and Jesus in The Greatest Story Ever Told.
Von Sydow first achieved notoriety for his frequent collaborations with visionary auteur and fellow Swede Ingmar Bergman. His big introduction to American audiences was through the 1965 biblical epic The Greatest Story Ever Told, which re-told the life of Christ from the Nativity to the Ascension. Directed by George Stevens, the film was a famous flop and a financial disaster, but Von Sydow's depiction of Jesus is beguiling. He would continue to appear in movies and TV shows for the rest of his life, also appearing in Shutter Island, The Diving Bell and the Butterfly, Snow Falling on Cedars, Judge Dredd and Pelle the Conqueror, for which he was also Oscar-nominated.
But his most iconic role would forever be Father Lankester Merrin, the veteran priest summoned to treat a demon-possessed child in The Exorcist, the first horror movie to ever be nominated for Best Picture.
Tributes poured in from the film world.
This was the first Max Von Sydow film I ever saw. Being a kid, I just assumed he was a famous Canadian comedian. Turns out he was a lot more! https://t.co/JHextSeYEe

— Seth Meyers (@sethmeyers) March 9, 2020
Here was Max Von Sydow with his dear friend, master cinematographer, Sven Nykvist. Two great artists. Two true gentlemen. We were working on Bora Bora. I picture Max in heaven wearing his white linen suit, w Sven, Ingmar Bergman, Bibi Andersson, laughing & loving each other ? pic.twitter.com/ENdcB9bPKZ

— Mia Farrow (@MiaFarrow) March 9, 2020
Max Von Sydow, such an iconic presence in cinema for seven decades, it seemed like he'd always be with us. He changed the face of international film with Bergman, played Christ, fought the devil, pressed the HOT HAIL button & was Oscar nominated for a silent performance. A god. pic.twitter.com/klhJ9RusdQ

— edgarwright (@edgarwright) March 9, 2020
The legendary actor who gave us both Brewmeister Smith and Ming the Merciless has finally laid down his King in the eternal chess match. Farewell, Max von Sydow. You were in many much more respected movies than Strange Brew and Flash Gordon but I loved you for those flicks first. https://t.co/ltytehF5Rm

— KevinSmith (@ThatKevinSmith) March 9, 2020