Merry Christmas, It's A Cat In Baby Jesus' Manger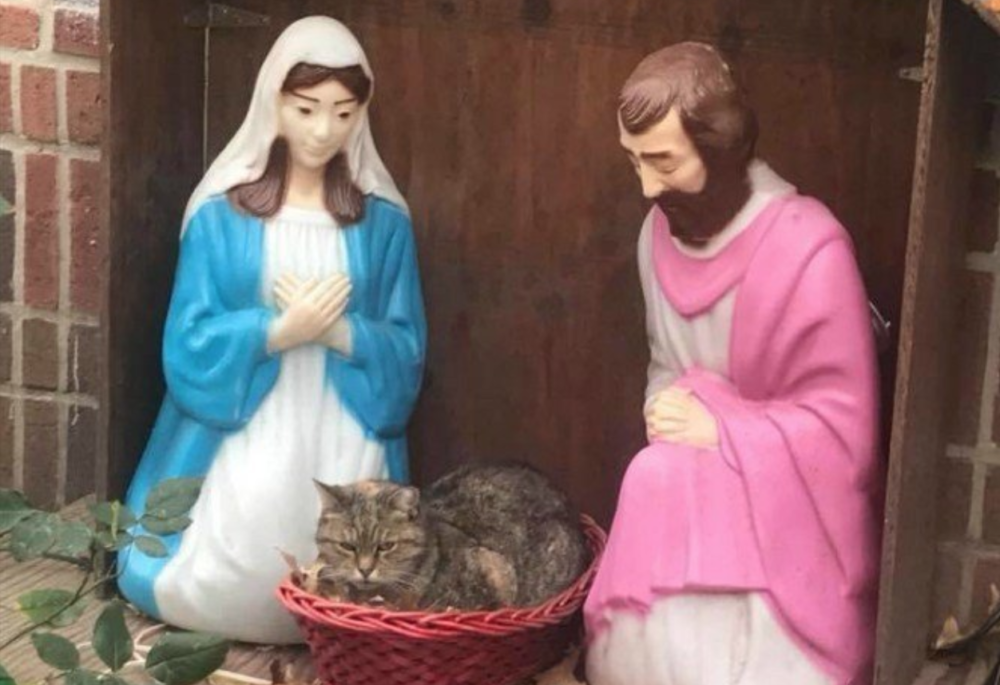 Yeesh, looks like Baby Jesus put on some weight, huh? He's really spilling out of that thing.
When professional photographer Brooke Goldman, from Queens, New York, spotted the cat with a god complex on her way home, she took a picture and threw it on Facebook. It's blown up since.
If you ask us, the cat doesn't look very happy. Perhaps it doesn't have a full understanding of how Jesus' birth signified the imminent salvation of humanity or that the manger itself would come to set an eternal contrast to Christ's glory and kingship? Whatever the case, we hope it cheers up. Merry Christmas, cat.