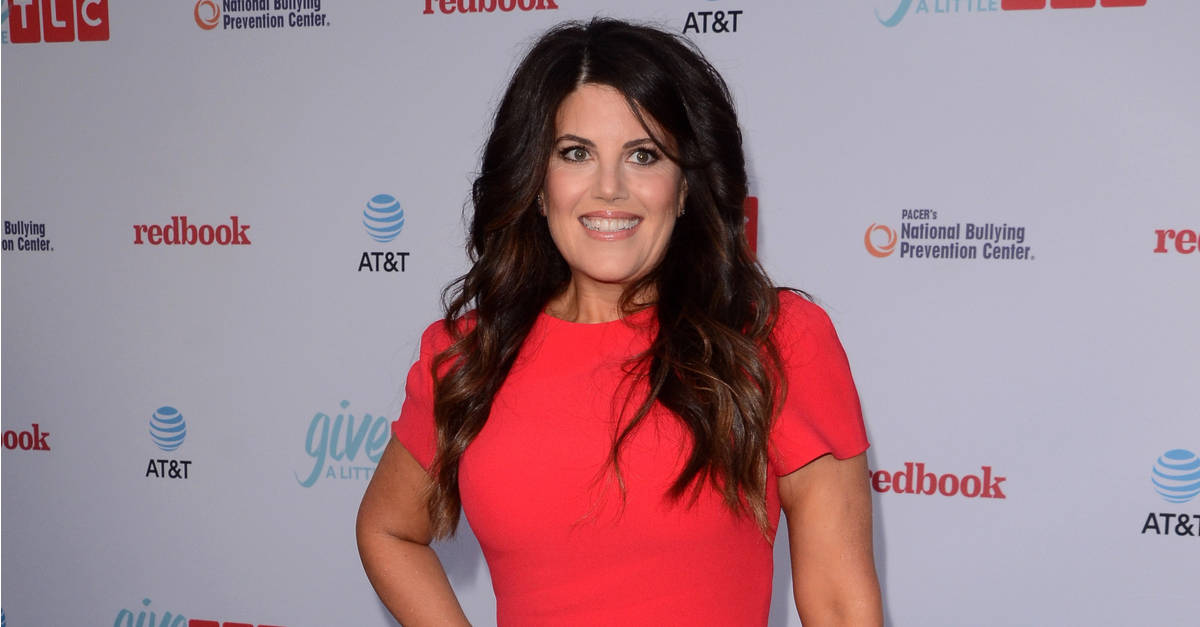 Monica Lewinsky took to Twitter Wednesday to call out event organizers after being uninvited to a philanthropic event.
She was invited to—and planned to attend—Town and Country magazine's Philanthropy Summit, but then former President Bill Clinton, confirmed his attendance, and she was subsequently uninvited.
dear world:
please don't invite me to an event (esp one about social change) and –then after i've accepted– uninvite me because bill clinton then decided to attend/was invited.
it's 2018.
emily post would def not approve.
✌?Me

— Monica Lewinsky (@MonicaLewinsky) May 9, 2018
Lewinsky currently serves an ambassador for some anti-bullying organizations and sits on the board for another, the Childhood Resilience Foundation.
Lewinsky has become a vocal advocate for women in the years since her affair with Bill Clinton. At the time, she was a 22-year-old White House intern, and Clinton was the sitting president.
In a recent essay for Vanity Fair, in light of the #MeToo movement, she wrote,
[lborder]
To be blunt, I was diagnosed several years ago with post-traumatic stress disorder, mainly from the ordeal of having been publicly outed and ostracized back then. My trauma expedition has been long, arduous, painful, and expensive. And it's not over …
There are many more women and men whose voices and stories need to be heard before mine. (There are even some people who feel my White House experiences don't have a place in this movement, as what transpired between Bill Clinton and myself was not sexual assault, although we now recognize that it constituted a gross abuse of power.) And yet, everywhere I have gone for the past few months, I've been asked about it. My response has been the same: I am in awe of the sheer courage of the women who have stood up and begun to confront entrenched beliefs and institutions.
[/lborder]
Town and Country later issued an apology:
We apologize to Ms. Lewinsky and regret the way the situation was handled.

— TOWN&COUNTRY (@TandCmag) May 10, 2018