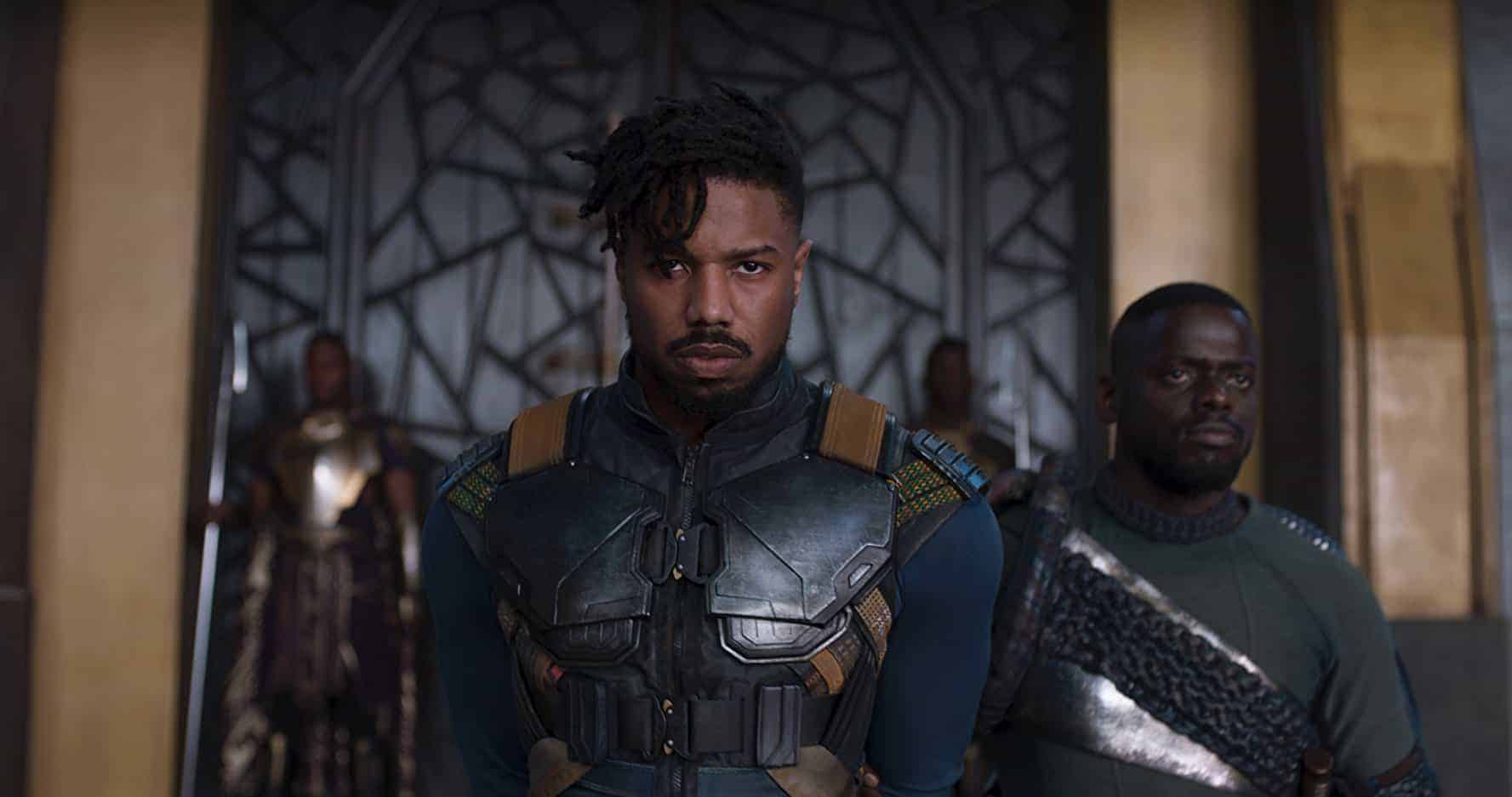 Netflix has a stacked September, with a bevy of originals, classics, cartoons and docuseries hitting their electronic shelves. We sifted through their entire menu of offerings to give you a curated list of the can't-miss picks.
Bruce Almighty (9/1)

The Jim Carrey hit is better than you remember, even if you already thought it was good. Morgan Freeman is inspired casting as God, and lest you forgot, Jennifer Aniston is in this movie (where has she been, anyway?). We still ride for this one. We miss Jim Carrey, too.
The Breakfast Club (9/1)

It might be the greatest teen movie of all time. John Hughes delivered a stone-cold classic coming-of-age film with this one, and now, it's responsible for many of the tropes and stereotypes we see in pretty much every movie or show about high school, from Stranger Things to Lady Bird. This one's so good. Don't you forget about it.
Unforgiven (9/1)


Many Westerns use their undisciplined and lawless setting to meditate on themes of evil and violence, but few do it better than this Best Picture Winner. With Clint Eastwood in one of his last truly great roles (he drank the good-part nectar again in Gran Torino), Gene Hackman doing the same and Morgan Freeman making a welcome appearance, this 1994 gem rivals the old-school pillars of the genre.
The Emperor's New Groove (9/2)


We'll let our hot take speak for itself: This is the funniest Disney movie, if not the most quotable to boot.
Black Panther (9/4)


A lock for many of our year-end best-of lists, Black Panther was a cultural force when it came out in February and it hasn't slowed down, with Killmonger and Wakanda persisting in the lexicon through the summer. Give this one a stream in preparation for all the Oscar talk that's going to start churning in the next few months. Trust us, it's coming.
American Vandal: Season Two (9/14)


If you can tolerate its crass premise, American Vandal proves to be one of the most pleasant surprises on Netflix. It's vulgar, no doubt, but it's also wicked smart and precisely incisive on the mechanics of high school social politics. The second season certainly looks like it's upping the nasty humor (the trailer's funny, but genuinely disgusting), so here's hoping it ups the smarts alongside the gags.
BoJack Horseman: Season Five (9/14)


It's the show that convinced a lot of people cartoons could be for adults. BoJack is about a talking horse, but it's also about mental health, and downward spirals, and self-worth and how family legacies affect the way we view our own pain. For every wacky high jink involving Mr. Peanut Butter, there's a shattering, excruciating episode like "Escape from L.A." If you thought this was a kids' show, you owe it to yourself to give it a shot.
The Dragon Prince (9/14)


The pitch here is simple: The creator of Avatar: The Last Airbender (the terrific TV show; not the awful movie) is launching a new project with Netflix. Expect depth of character, dazzling visuals and a playful atmosphere. You could watch this with the children, for sure.
The Witch (9/17)


From A24, this non-traditional horror movie builds dread through a powerful sense of paranoia and a harsh style that blends old-fashioned language with timeless fears. Centering on an excommunicated family menaced by the titular monster, The Witch won't shock you so much as inject itself right into your mind. Maybe not scary, but definitely freaky.
Maniac (9/21)


We don't know much about this one (no one does, really) except it stars Jonah Hill and Emma Stone, is bringing a ton of visual flourish and is directed by True Detective veteran Cary Fukanaga. It's most likely going to be great. If anything, it will be that word people say when they don't know what else to say … interesting.
The Good Cop (9/21)


This new show stars a duo of entertainment-industry pros we know you're expecting to see at the top of a cast list for a police show: Tony Danza and Josh Groban! Yeah, we're as weirdly excited as you are.
Pirates of the Caribbean: Curse of the Black Pearl (9/25)


No matter what you think of the sequels (spoiler: you think they're bad), the original Pirates is a good time. The cast rocks, Depp is super good (Did you know he was nominated for an Oscar for the second movie? Amazing.) and Orlando Bloom and Kiera Knightley are just wonderful together. We're talking about this movie like you haven't seen it. You've seen it. You know this. Watch it again.
Chef's Table (9/28)

Our favorite food series this side of Chopped and The Great British Baking Show returns with another volume of mini-documentaries about the world's greatest culinary minds. Come for the gorgeous food shots, stay for the amazing, inspiring, reverential profiles of really amazing people.