7 Christian Superheroes Who Could Take Spider-Man's Spot in the Avengers
Well, in the deal gone south heard around the world, Sony and Disney are apparently taking their toys and going home, leaving Marvel's Avengers doomed to assemble one wall-crawler shy. It's a strange reminder of the purse strings and business forms attached to Earth's Mightiest Franchise and has left many Marvel fans distraught over what this means for Spidey's cinematic future.
Tom Holland is signed on for two more Spider-movies. Will he still be able to reference Iron Man? Does he remember meeting Captain Marvel? What about Aunt May and Happy Hogan??
All questions we'll have answered soon enough but in the meantime, the Avengers need another hero to fill Peter Parker's shoes. Of course, the House of Ideas has plenty to choose from but on the off-chance they're looking for a God-fearing superhero to take Spidey's place, there are some options.
Here are a few real Christian superheroes that should head to the next Avengers try-out.
BIBLEMAN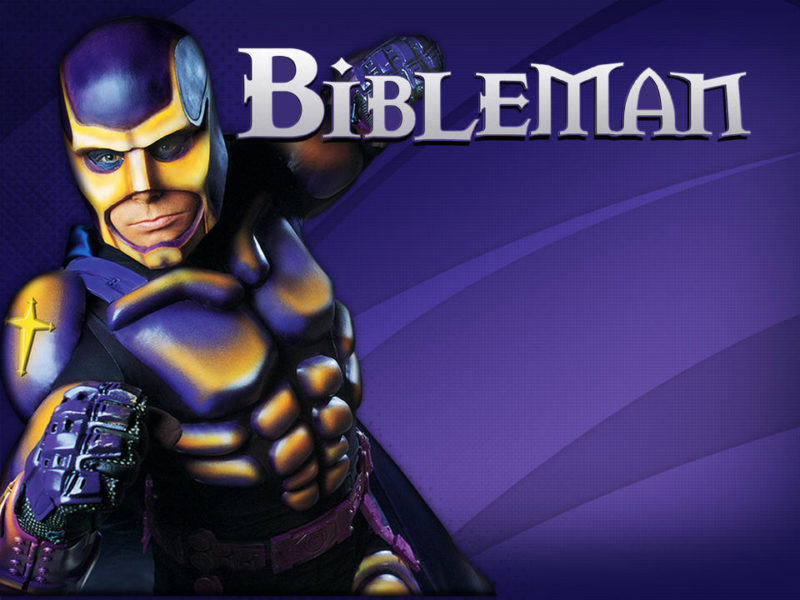 Let's start with a classic. Bibleman started as a wealthy businessman who despairs of his meaningless life chasing money, runs into a forest, falls facedown into the mud and there discovers a Bible. Like many people who find a Bible in the mud, he decides to become a caped avenger of the wronged, lost and forsaken, and gets a yellow laser sword somehow. The Avengers do not currently have anyone with a yellow laser sword, so Bibleman should really lean on that in his audition.
The Archangels
The Archangels are actual archangels (like, from Heaven) with huge muscles and amazing hair, so that fits the Avengers bill. Of course, them being actual archangels means they're probably very busy and may not have time for the Avengers' earthly travails, but Thor managed to make it work and he was an Asgardian god, so there's a precedent.
Kidz of the King
The Kidz of the King was a sadly short-lived comic by Reggie Byers featuring a team of superpowered kids who were maybe also angels (the Kidz of the King had a confusing backstory) but the artwork was actually pretty slick and these kidz were original iconz of dishing out physical justice and then sticking around to take care of their fallen foes' spiritual needz. The Avengers could learn a thing or two.
Solomon the Supersonic Salamander
There are a lot of mysteries about Solomon the Supersonic Salamander. Where does he get his powers from? Why does he wear a shirt and a cape, but no pants? What's with the green hair? But think about what we do know. We know his name, for one thing. We know what kind of animal he is. That's two things right there. The Avengers have recruited animals in the past and if you think about it, we know about as much about Rocket Raccoon as we do about Solomon the Supersonic Salamander. Come to think of it, maybe they'd get along!
Illuminator
The Illuminator has a one-up on the competition because he's an actual Marvel character still owned by Marvel comics, so no more surprises from Sony. The Illuminator was actually a joint product of Marvel Comics and Christian publishing giant Thomas Nelson, who thought a Christian superhero might appeal to the teens. Marvel gave it a shot, crafting a superhero given his powers by God Himself that fluctuated based on Illuminator's godly obedience. The series didn't last long and hasn't been brought up since but, in one issue, the Illuminator does off-handedly reference something the X-Men were doing in their own series at the time. So yes, Illuminator does exist in the Marvel Universe and is technically free game for the movies.
Faith Walker
Maybe not the most practical outfit for a superhero but Batman's made an apparently huge cape work for about 80 years now so who are we to judge? Plus, Faith Walker has a cool staff that no godless degenerate would want to be on the righteous end of.
The Christian Powers Society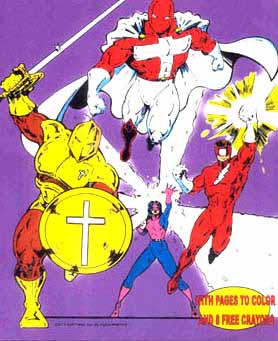 The Christian Powers Society may have the most literal name of any super team. The Prophet, Forerunner, NovaStar and Armor Bearer joined forces, united by their amazing abilities and shared faith. The team didn't last very long (there's a reason you've never heard of them) but look at this lineup. Look at those costumes. They don't look like they need to join the Avengers at all. If anything, the Avengers should be looking into joining them.
Tyler Huckabee
Tyler Huckabee is RELEVANT's senior editor. He lives in Nashville with his wife, dog and Twitter account.