WandaVision's Kathryn Hahn Started Her Acting Career in a Church Production of Psalty the Singing Songbook
If you could be one actor in Hollyweird right now, it'd have to be Kathryn Hahn. She's flying high after a razzle-dazzle performance in WandaVision and just started production on Rian Johnson's Knives Out sequel. Where did such a stellar career get its beginnings? Where all great careers kick off: Psalty the Singing Songbook. 
In a lengthy and very fun conversation with Conan O'Brien on the Conan O'Brien Needs a Friend podcast, Hahn revealed the very first bullet point on her acting resume was a gig with the beloved(?) anthropomorphic hymnbook familiar to Christian kids of a certain age. Psalty and his family (also talking hymnbooks) would gather kids around and sing all sorts of songs about God in a manner that was either sweet or terrifying, depending on the costume.
"First I played Psalty the Songbook," Hahn told O'Brien. "P-S-A-L-T-Y. In church. In a play called Psalty the Songbook. That was, I think, my first production."
"That's the role to get in that production," O'Brien quips.
The conversation begins here, around the 51:45 mark.
Hahn recalls making her costume, out of either a laundry or a dryer box — and we need to stop right there because the questions are piling up. First of all, we must commend whatever Cleveland Heights church cast Hahn as a genderswapped Psalty for their forward thinking. Doubtless, a few Psalty purists were miffed about their favorite talking hymnbook being played by a woman ("it's a HYMNbook, not a HERbook!") but when you've got an actor of Hahn's caliber in your Sunday School, you think outside the box.
And, hey, speaking of boxes, we're gonna need a photo, Ms. Hahn. At RELEVANT, we have some expertise on Psalty costumes and the way they can go right or, more likely, very, very wrong. We recently broke down some great moments in Psalty costume attempts and while you can look at the whole post here, we'll use this opportunity to post a few of our favorites…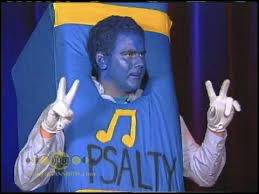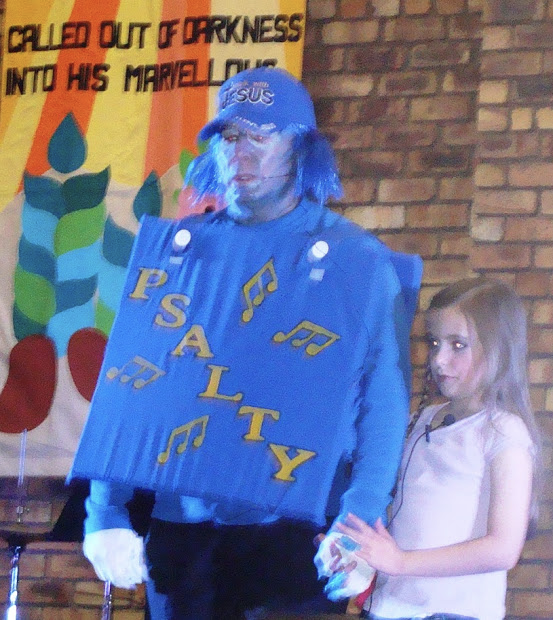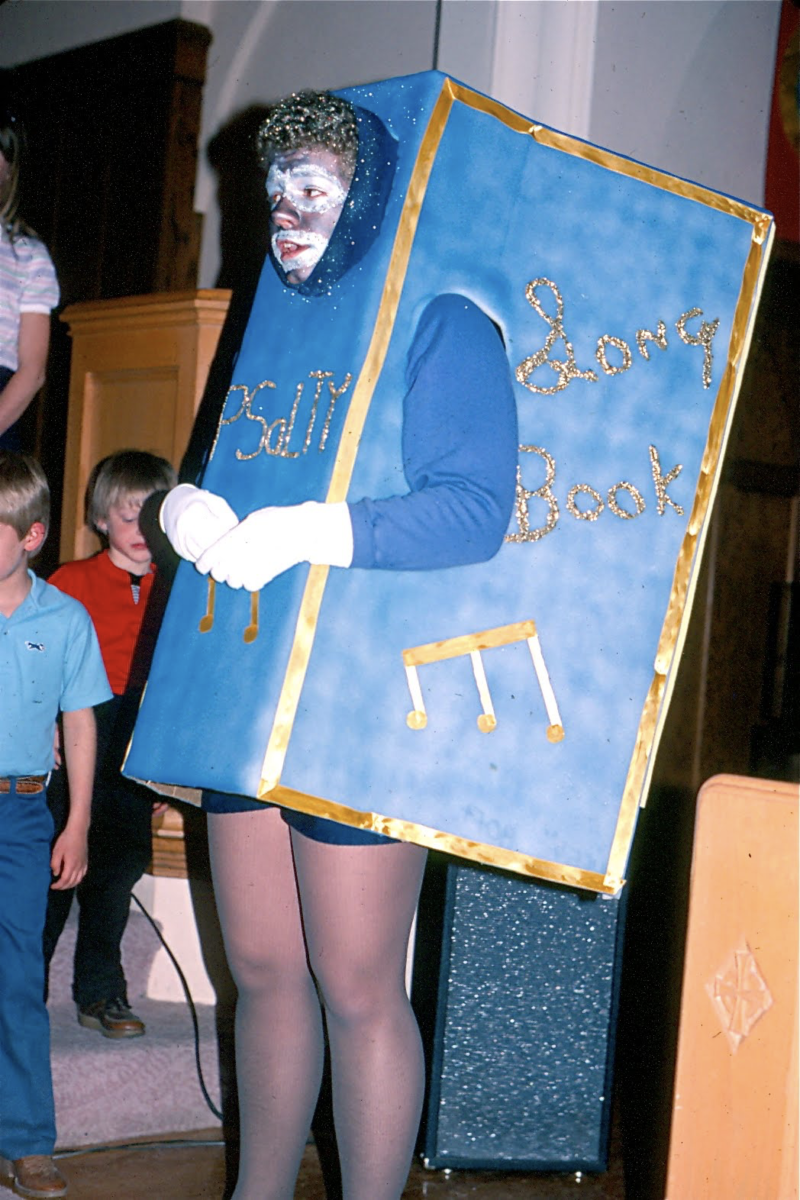 None of these appear to be Hahn, so we call on Kathryn Hahn to release the photos of her in the refrigerator box or dryer box or whatever it was so that we can behold her in all her Psalty glory. Come on, Hahn. You've got nothing to lose. Your career is bulletproof. Now's the time to dump your own oppo. And, who knows, maybe your clout can help get the inevitable live-action, big budget Psalty the Singing Songbook franchise off the ground.
Believe it or not, Hahn isn't the only actor who kickstarted a solid career off a Psalty production. In 1992, Word Music attempted a TV movie called Psalty's Salvation Celebration, which is definitely the closest thing we ever got to the aforementioned live-action, big budget Psalty Cinematic Universe. The VHS tape became a staple of '90s Sunday Schools and White evangelical television sets, but it's also notable for starring a very young singing, dancing, Bible verse-quoting Bethany Joy Lenz as the lead role of Shelly Barnes. Joy Lenz went on to star in One Tree Hill as Haley James, and also appeared as a regular on shows like Dexter, Colony and Agents of SHIELD. So, yes, Psalty is changing lives in all kinds of ways. Maybe not how he intended.
Tyler Huckabee
Tyler Huckabee is RELEVANT's senior editor. He lives in Nashville with his wife, dog and Twitter account.