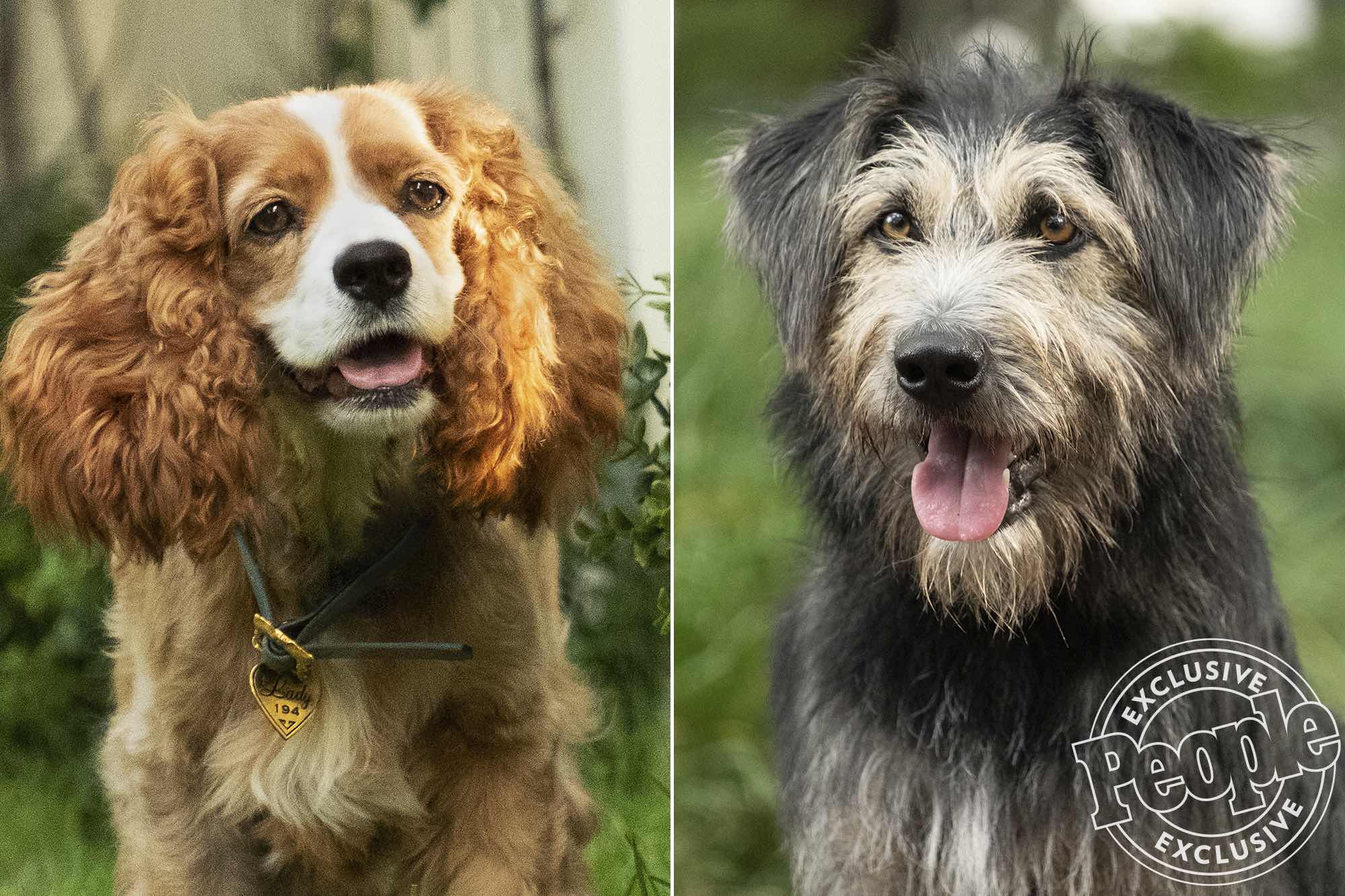 The new live-action remake of Lady and the Tramp will sadly not be a bunch of beloved actors in cheap dog costumes. Nor will it involve the uncanny valley aesthetics employed by the Lion King remake. No, instead, this movie will use real rescue dogs and give them celebrity voiceovers a la Homeward Bound, which definitely lends the whole thing a shaggy charm, regardless of how into these remakes you are.
One of People Magazine's First Looks gives us a little more of an idea about who these dogs are and what the movie will look like.
Leading the way, our 2019 Lady will be voiced by Tessa Thompson, opposite notorious dog-lover Justin Theroux's Tramp. That's the sort of inspired casting that put Disney on the map. And Lady herself will be played by a cocker spaniel named Rose, while Tramp is a rescue mutt named Monte who was saved from a kill shelter in New Mexico.
Rounding out the cast is Sam Elliot, who will be playing a bloodhound named Trusty in what feels like movie casting and more like Elliot achieving his final form. Janelle Monáe will play Peg, the sassy pup best remembered for singing "He's a Tramp". And Benedict Wong will play a bulldog named Bull. Why not?
Of course, none of this means the movie isn't a cynical cash grab, but it could end up being a very charming cynical cash grab. And, hey, worst-case scenario, a bunch of dogs got pulled out of shelters and into a life of celebrity.
One other interesting note is that this movie will not be seeing a theatrical release. Instead, it'll be part of the vanguard of new offerings from Disney's upcoming streaming service, Disney+.
The 1955 classic goes down as one of Disney's more mature movies, dealing with the realities of classism long before children's movies were seen as a suitable avenue for social commentary. Of course, it also contains some moments that haven't aged well (Monáe is apparently reworking the infamously racist "Siamese Cat Song". Good luck, Janelle) but there's one question that stands above all others: how are they gonna get these dogs to slurp the same spaghetti noodle until they kiss?