Idris Elba Will Be the Wildly Overqualified Voice of Knuckles in the 'Sonic the Hedgehog' Sequel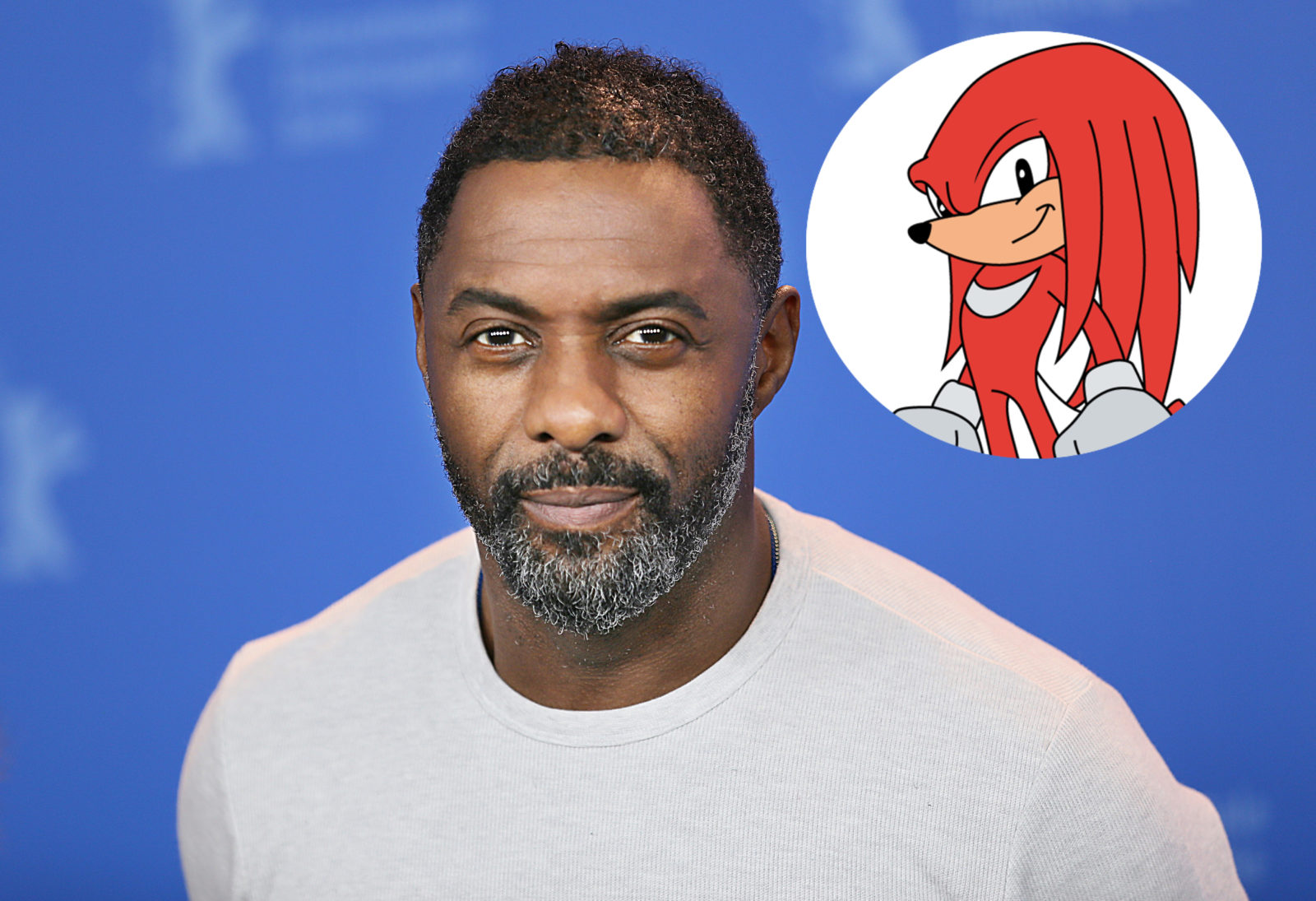 In what has to be one of the most overqualified roles of all time, Idris Elba is boarding the sequel to 2020's live action Sonic the Hedgehog adaptation to voice Sonic's longtime frenemy Knuckles the Echidna.
View this post on Instagram

It continues the very strange journey of this very strange franchise, which stars Jim Carrey as Doctor Robotnik, James Marsden as a, well, guy and Ben Schwartz as the voice of the speedy blue blur who is apparently a hedgehog, although we have to take that on faith, because Sonic doesn't really look like a hedgehog. But that's not the point. The point is, Knuckles will be in the Sonic sequel and Elba will be voicing him.
When the first look at Sonic dropped, fans were so horrified by CGI model that the studio took the possibly unprecedented step of putting the movie back on the conveyor belt so that the classic Sega character's appearance could be edited into a less horrifyingly toothy model. Despite hours of around the clock tinkering, Sonic the Hedgehog's release date was still bumped back a few months and the result was a relatively fun and harmless take on Sonic.
Relatively fun and harmless is about the most you can ask about of a video game game adaptation, which is why Elba's involvement is so wild. A top-tier star and one of the most magnetic personalities on the planet, he is currently anchoring DC's The Suicide Squad following his excellent turn as a put-upon father figure in Concrete Cowboy. No clue how Sonic producers were able to talk him into tackling Knuckles but if their goal was to get us interested in a movie we'd otherwise not be talking about, mission accomplished.