The Last Fight in 'Thor: Ragnarok' Works Inexplicably Well With Britney Spears' 'Toxic'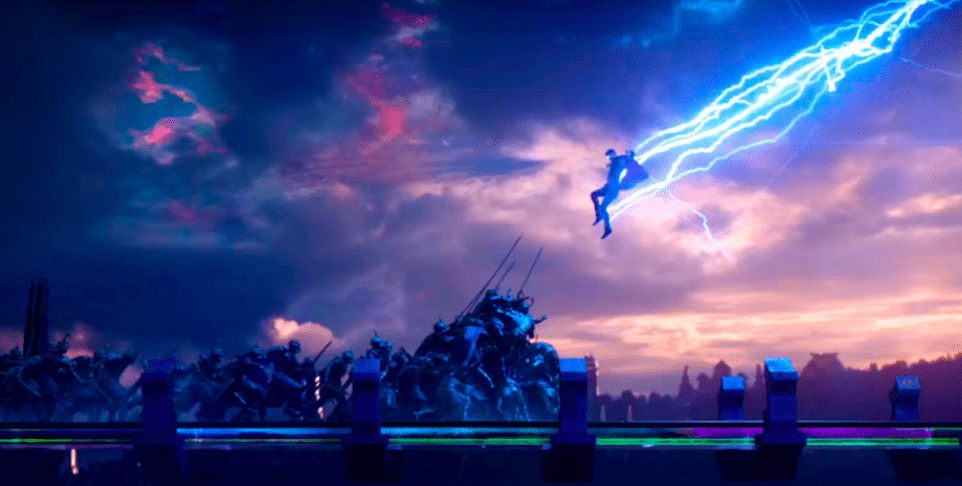 These days, the Marvel movie on everyone's lips is Black Panther, but we'd be remiss to entirely forget about Thor: Ragnarok, a shaggy, sci-fi buddy comedy that just happened to take place against a vista of wild, intergalactic gladiatorial combat.
That movie featured not one but two excellent fight scenes soundtracked by Led Zeppelin's "Immigrant Song," which is very cool. You might think that swapping Zep out for Britney Spears' "Toxic" would be a downgrade but, well, just watch! (Spoilers for Thor: Ragnarok).
someone put toxic by Britney spears over the thor ragnarok fight scene and its art pic.twitter.com/Kb2E05McQu

— Female Struggles (@comedyandtruth) March 4, 2018
There is something sort of thrilling and even sinister about Britney's song here, with her inky mewling taking on just the slightest hint of menace when played behind a thunder god marching towards vengeance, lightning bolt-ing undead armies over the rainbow bridge into the gaping maw of eternity.
Tyler Huckabee
Tyler Huckabee is RELEVANT's senior editor. He lives in Nashville with his wife, dog and Twitter account.