Should We Really Be Making Sequels to 'Passion of the Christ'?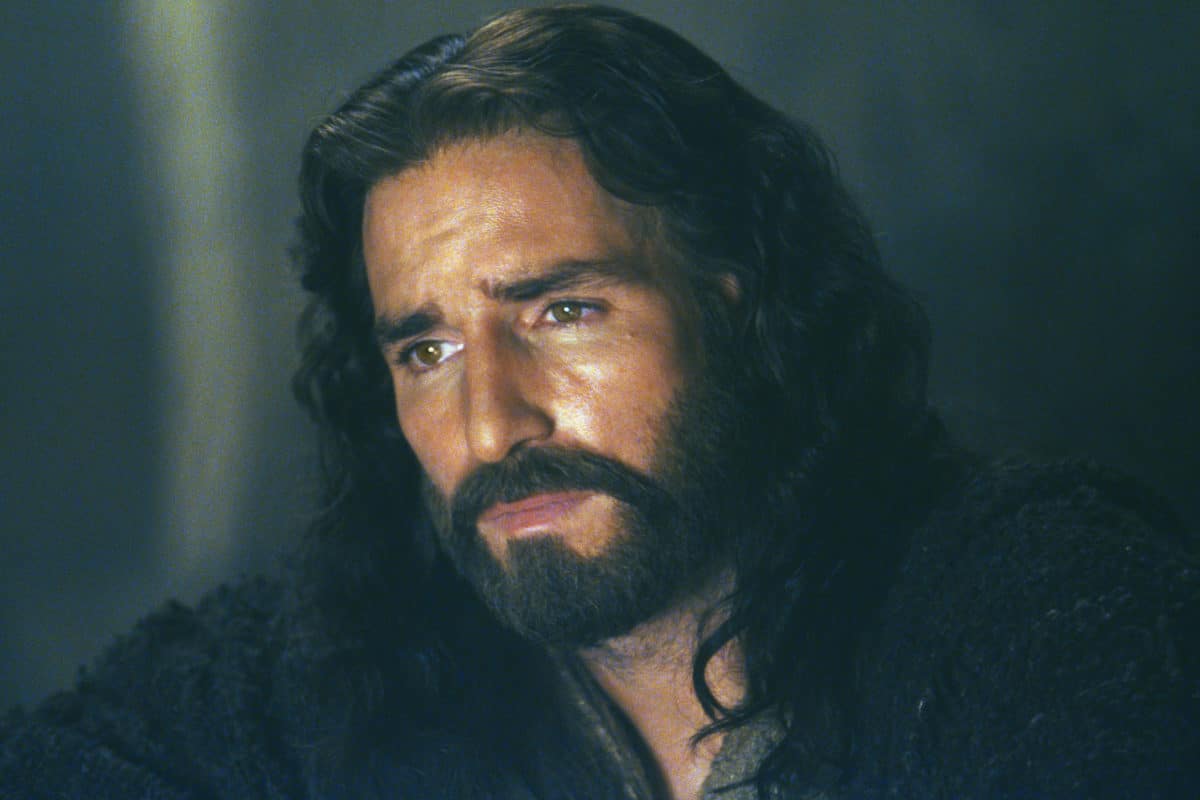 We're already talking about Mel Gibson's Passion of the Christ sequel in terms of money. When Jim Caviezel hyped up the movie as the "biggest film of all time—it's that good," he might have been talking about scale or subject matter, but our brains went to cash. Chances are, we weren't the first to think about Passion 2 in this sense.
Caviezel laid down a dubious claim, but still, giving Passion 2 all-time expectations might not be the hottest of takes. The first Passion of the Christ (that's weird to write) is still the highest-grossing R-rated movie in American history, with $370 million to its name.
Money is what sequels are all about in Hollywood. Sometimes, we see grander stories split into parts out of necessity—Lord of the Rings, for sure—but most follow-ups are closer to Mockingjay: Part II than Return of the King, which is to say, most follow-ups are in it for the paper. For studio executives, sequels are the definition of easy money.
For the sake of fairness, we don't really know Mel Gibson's motivation for making a sequel to Passion of the Christ. He might be coming at this from a place of genuine faith and intention (Gibson identifies as Catholic), but he also might be here because the Daddy's Home 2 checks aren't quite cutting it. We don't know either way, but that's not really the point. The point is: Sequel-izing Passion of the Christ is dangerous and not in a rebellious "stepping out against the culture" sense.
Hollywood finances movies that have potential to grow outward as well as forward. Sequels are nice, but spinoffs are even better because spinoffs can have sequels, too. That's how we arrive at the "expanded universe" concept used to great effect by Star Wars and Marvel and to lesser effect by DC and Cloverfield. In relation to Passion of the Christ, there's an expanded universe already in place; it's called the Bible (ever heard of it?).
Now, it could be argued that faith-based movies already function within a sort of bizarre expanded universe to begin with because they're all adjacent to the same themes and same historical figures. That's still not true in a business sense, however, and that's where Passion could be different. Gibson's production company, Icon, could position itself as the host for any and all Passion-related movies, even when Gibson himself isn't attached as a director or star. In the way Universal was the home of the Dark Universe (The Mummy, Wolfman, Frankenstein, etc.) and Bad Robot is behind the new Star Trek movies, Icon could become the hub for the Jesus Universe, or Passion Universe, or whatever.
It's unclear, but not inconceivable, to imagine what the Passion-verse would look like. There seem to be two likely scenarios: One, a bunch of disparate Bible stories under a common aesthetic and budget model (like Cloverfield and its sequels), or two, a bunch of Jesus movies that take on a James Bond model, where different actors plays Christ in different sequences from the Scriptures (or maybe not in the Scriptures, but more on that in a second). Either case could result if this Passion sequel is even half as big as Caviezel hypes it up to be. If Hollywood finds out it has a hit on its hands, we inevitably see more. That's why something like Daddy's Home 2 exists in the first place (isn't that right, Mel?).
From an argument standpoint, there's nothing wrong with having more Jesus movies, especially if those movies are as thoughtful as Passion of the Christ, but we run into trouble when that consideration begins to rub elbows with financial interest. In an industry where speed, cost-effectiveness and bankability hold court over the concept of "making the best movie possible," an enfranchised world of Jesus movies is likely to create projects that fail both qualitatively and theologically.
It's already been rumored that Passion 2 will deal with Jesus' descent into hell following His death, an event described in the Apostles' Creed but not explicitly in Scripture. Right away, there's room for controversy and denouncement, as this particular event meets varying levels of interpretation depending on where you meet the Bible or the Church. On one hand, it leaves room for creative decision-making in how to explore the truth of the Cross, but on the other hand, it leaves room for creative decision-making in how to explore the truth of the Cross. A rich artistic landscape could bear fruit that, to say the least, isn't to everyone's taste.
What's more troubling, to continue our planting metaphor, is when the farmers of that soil are paid according to the profits of the crop. In other words: Sequels and franchise movies are designed to make money, and that design often fails to account for storytelling freedom. In the instance of more Passion movies, that means the smart financial choice could take priority over the correct theological one.
The Gospel doesn't need to be polished or sanitized to translate into a complex, compelling and successful movie—the original Passion of the Christ proves it—but the prospect of turning that success story into a multi-movie franchise could compromise the core integrity that distinguishes Jesus movies in the first place.
Faith-based movies have struggled to walk the line between sincere messaging and quality storytelling, but the way out of that conflict can't be opting for the easy payday. Society has a nose for hypocrisy, and there will be consequences if this genre starts profiting off lies instead of suffering with the truth.
Tyler Daswick
Tyler Daswick is a senior writer at Relevant. Follow him on Twitter @tylerdaswick.